After heated debate, Guilford commissioners decide amount for school bonds referendum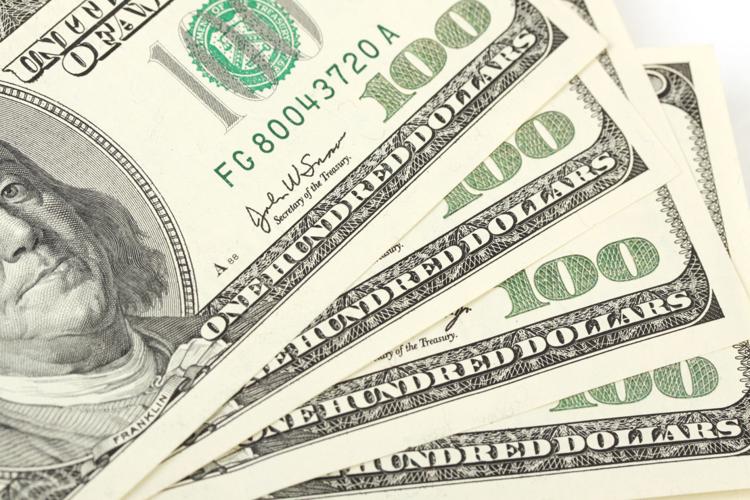 GREENSBORO — Guilford County residents likely will be voting on $300 million in school bonds in November, less than a fifth of what school officials had requested to address years of backlogged construction needs.
The county Board of Commissioners decided on that amount Thursday evening after acrimonious debate among several board members.
School personnel, parents and others who addressed the commissioners at the start of the meeting were hoping they would approve the full $1.6 billion that had been sought by the Guilford County Board of Education.
But the commissioners' Republican majority said that the economic damage the COVID-19 pandemic already has done to the local economy dictated the lesser amount.
They said that if voters approved the $300 million and school leaders handled it properly, they could seek more money in another referendum.
"The sooner we complete these projects, the sooner we could consider a second phase," said Commissioner Alan Branson, who suggested the lower amount. "I believe that a phased approach is the best course of action."
Branson said he also was leery of the "one-and-done" approach he described as having been used in the last major school bond initiative years ago, when voters approved a large amount for projects that he said were not completed expeditiously.
Democratic Commissioner Melvin "Skip" Alston lit into Branson, saying that the proposal was an "insult" coming from a fellow commissioner who had detailed knowledge of the school system's many building needs.
"It's really an insult for a commissioner that knows all that," Alston said. "To make a motion for less than 20% of the needs for the schools, it's insulting and demeaning and shows that he doesn't give a damn."
Commissioner Kay Cashion was the lone Democrat to vote with the majority, saying she would have liked to have seen the prevailing side choose a larger amount than $300 million.
But Cashion said she agreed the pandemic had wreaked havoc and left many in no financial condition to see their taxes rise.
"I know many people in business who are really hurting and some of them are not going to make it," Cashion said.
Thursday's vote by the commissioners was to direct that county staff apply for bonding authority in the requested amount and to take other administrative steps toward holding a referendum.
The commissioners plan to hold a public hearing on the issue next month, adopt a bond order and formally schedule the November referendum.
In addition to Cashion and Branson, voting for the $300 million in school bonds were Chairman Jeff Phillips and commissioners Justin Conrad, Hank Henning and Alan Perdue.
Alston and commissioners Carolyn Coleman and Carlvena Foster voted against it.
Shortly before that, the board rejected a substitute motion that Foster had proposed to support the full $1.6 billion the school system had requested in a March vote.
"We all know the condition of our schools," Foster said.
In a separate vote Thursday evening, the commissioners approved a resolution to include an additional 1/4-cent sales tax on the November ballot to help pay for future school construction.
County officials estimate that if approved, the additional sales tax would generate $19 million per year they could pledge to school construction.
In March, the school board voted 7-2 to ask the commissioners to schedule a November referendum seeking voter approval for $1.6 billion in construction bonds to repair, replace and modernize schools throughout the county.
In requesting the $1.6 billion the commissioners rebuffed Thursday evening, school officials had submitted a plan to tackle years of deferred maintenance and other needs for 41 schools.
The commissioners received a report from county staff before their vote Thursday that showed a bond of $700 million would have completed work at 20 schools, many of them elementary schools, while $1 billion would suffice for 27 schools including Grimsley, Smith and Page high schools.
The $1.6 billion list of projects provided by the school board was intended to cover the first two phases of school construction needs identified by local officials and consultants. It envisioned rebuilding, replacing or fully renovating 38 schools and building three new schools.