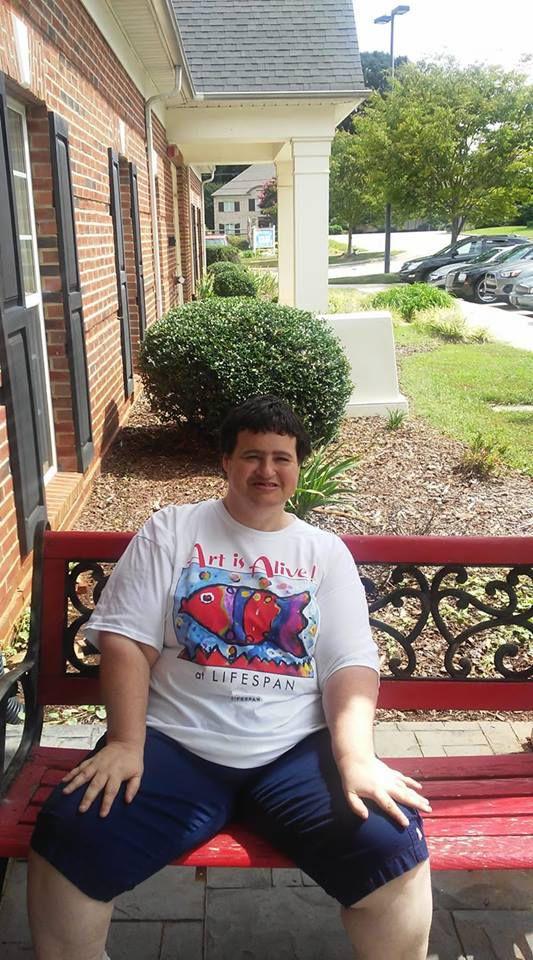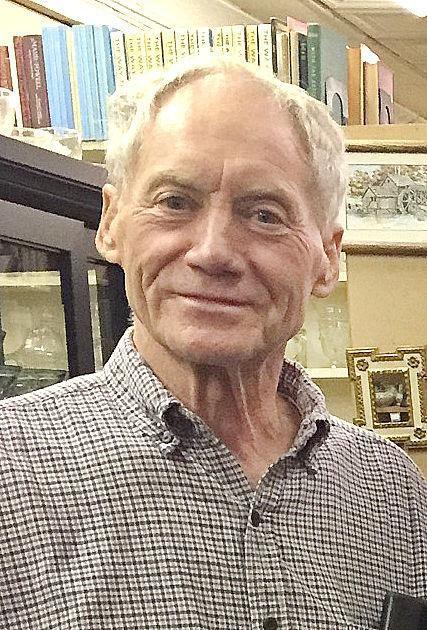 GREENSBORO — There was a time when the section of South Elm street just south of the railroad tracks was lined with antiques stores and an eclectic assortment of other shops.
It's an area affectionately known as Old Greensborough, where a close-knit group of merchants were like a family.
That family lost two beloved members in late January.
Lisa Rhyne, a familiar face at Mary's Antiques and Rhyne's Corner Cupboard, died Jan. 22 — 16 days shy of her 50th birthday.
Charles Gibson, who co-owned and operated The Browsery Antiques and Books for 43 years, died on Jan. 26. He was 14 days away from his 75th birthday.
'The best heart'
Gibson wasn't always into antiques. That changed in the early 1970s, and he started selling them at the old Sedgefield Flea Market.
The High Point native particularly liked collecting Southern furniture, Christmas ornaments, North Carolina pottery and American pattern glass.
"Glass was his first love and his last love," said Ben Mathews, Gibson's longtime business partner and friend.
In 1976, Gibson and Mathews opened The Browsery Antiques and Books at 516 S. Elm St.
The store featured antiques and a selection of unique books culled from Mathews' used bookstore on Mendenhall Street near UNC-Greensboro. He later moved the bookstore downtown.
Gibson was known as a fair dealer, which, as he liked to say, earned him more friends than money.
Mathews recalled one time when Gibson bought a clock from a woman. After doing some research, he realized the clock was worth over 10 times the amount he paid for it. When Gibson sold the clock, he mailed the woman a check for nearly half the profit.
"That's how honest he was," Mathews said.
During a memorial held at the store last week, others remembered Gibson's generosity.
"Rather than take a dime from you, he would give you a dollar," said Virginia McMath, who knew Gibson for 20 years.
Longtime friend Cynthia Schoonover agreed.
"He was wonderful," she said. "He had the best, kindest heart."
Mathews eventually sold his bookstore, downsized his inventory and moved into the antiques store.
People would often drop by, as much to chat with Gibson or Mathews as to browse the goods.
"He was a character and he knew all the other characters," said Jim Hinson, another friend.
When Gibson wasn't dealing in antiques, he loved to garden.
He also liked to cut a rug, Schoonover recalls.
"Charles Gibson could dance better than anybody on 'Dancing with the Stars.' I'm talking jitterbug king," she said.
He loved dogs and was frequently seen walking the pets of downtown residents.
Mysterious symptoms would begin to rob Gibson of his vitality. About six months ago, doctors discovered the cause — AL amyloidosis, a rare cancerlike disease that attacks organs and tissue.
The diagnosis came at a painful time. Gibson and Mathews had decided to close and were in the process of a liquidation sale.
On Jan. 26, Gibson died from an infection.
While relative newcomer ReAligned on Lewis Street continues the antiques tradition, the death of Gibson brought an end to a respected era of antiques dealers in south Greensboro.
'People loved Lisa'
Mary Malisa "Lisa" Rhyne practically grew up on South Elm Street.
Her parents, Mary Wells and Richard Rhyne, were in the antiques business and operated stores at the intersection of South Elm and Lewis streets for decades.
For more than 40 years, Lisa Rhyne was as much a part of Mary's Antiques and Rhyne's Corner Cupboard as her parents.
"She grew up there," said Joyce McNeil, Rhyne's stepsister.
Rhyne died Jan. 22, not long after being in an automobile accident.
She was born with special needs. Though Rhyne couldn't talk, she had a loving personality and enjoyed greeting customers with a big smile, those who knew her say. If you were a friend, you got a bonus hug.
She loved to see the downtown Christmas parade. And when the Fun Fourth Festival and other street fairs spilled over the tracks into Old Greensborough, Rhyne could be found on a bench eager to make friends.
"She loved to give her heart," McNeil recalled.
McNeil said Rhyne would often play hide-and-seek among Mary's Antiques' nooks and crannies or in the cavernous warehouse. McNeil recalled one time when she and Wells were about to close and couldn't find Rhyne. She suddenly popped out from an armoire.
Another thing Rhyne liked to do was fasten all of the nuts and bolts together in the shop's hardware section. She also doodled on sticky notes and gave them to customers.
Artist Dawn Ashby knew Rhyne when she had a studio near the antiques shop. Ashby said if Rhyne was in the shop with customers or at an event like an art show, she was always bringing strangers together.
"She would go up to anybody if they were alone and grab your hand and join it with somebody else's hand," Ashby remembered.