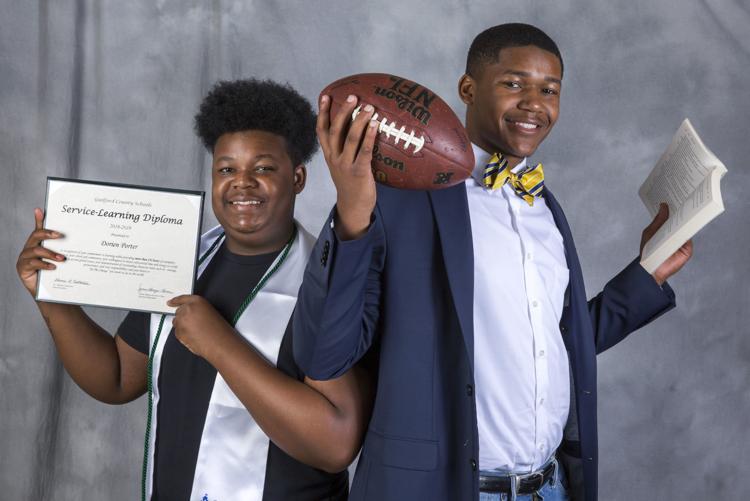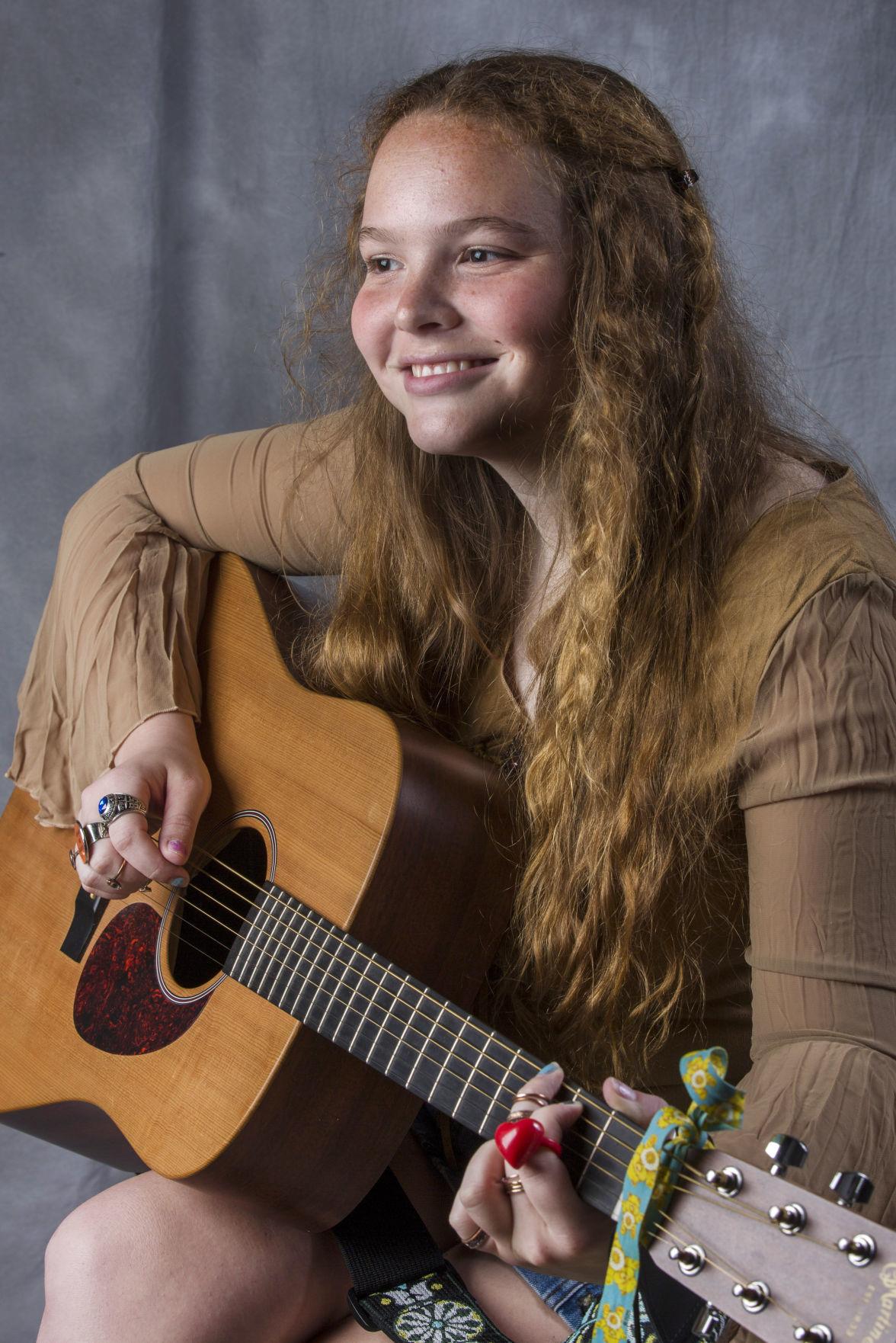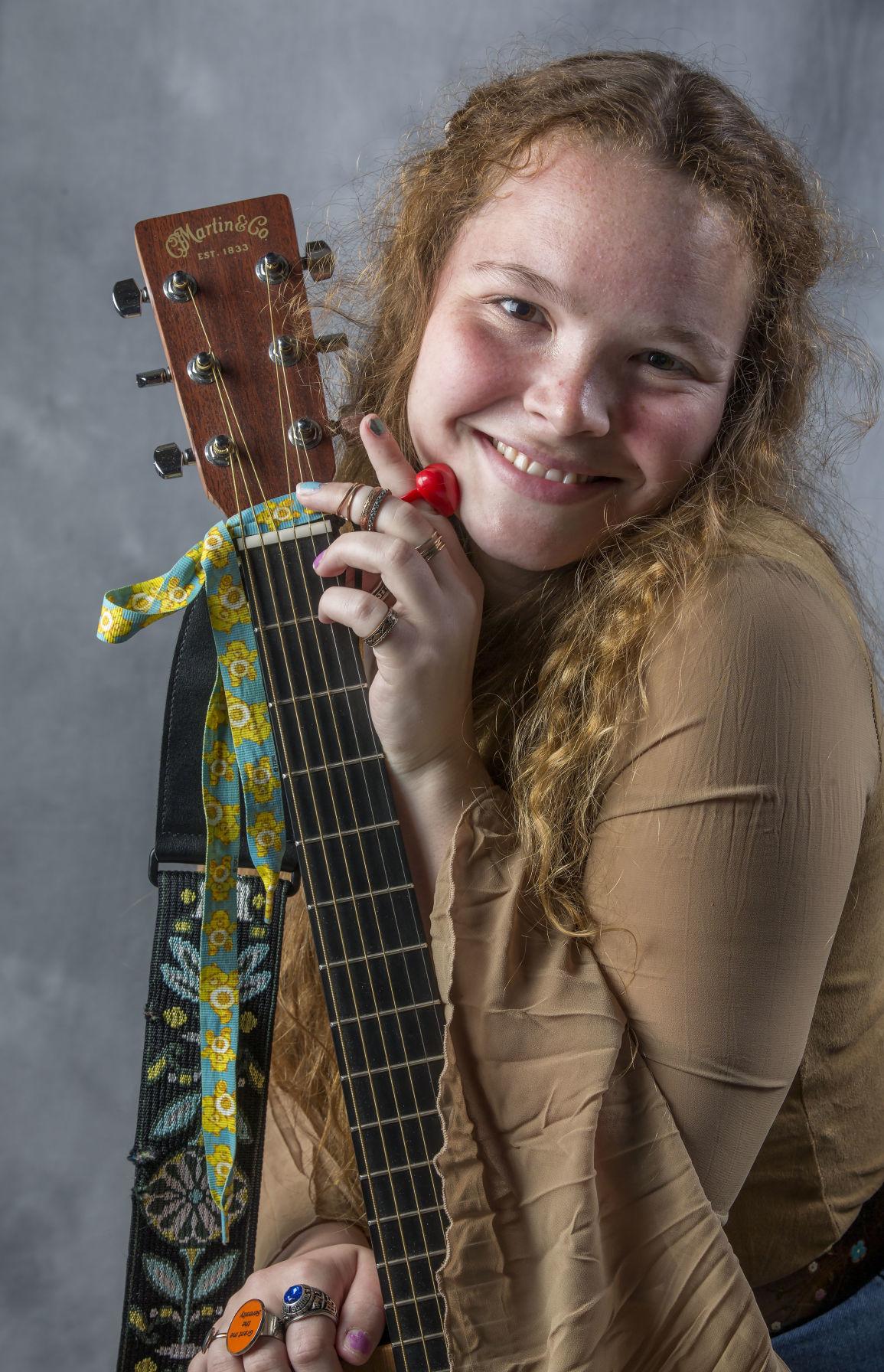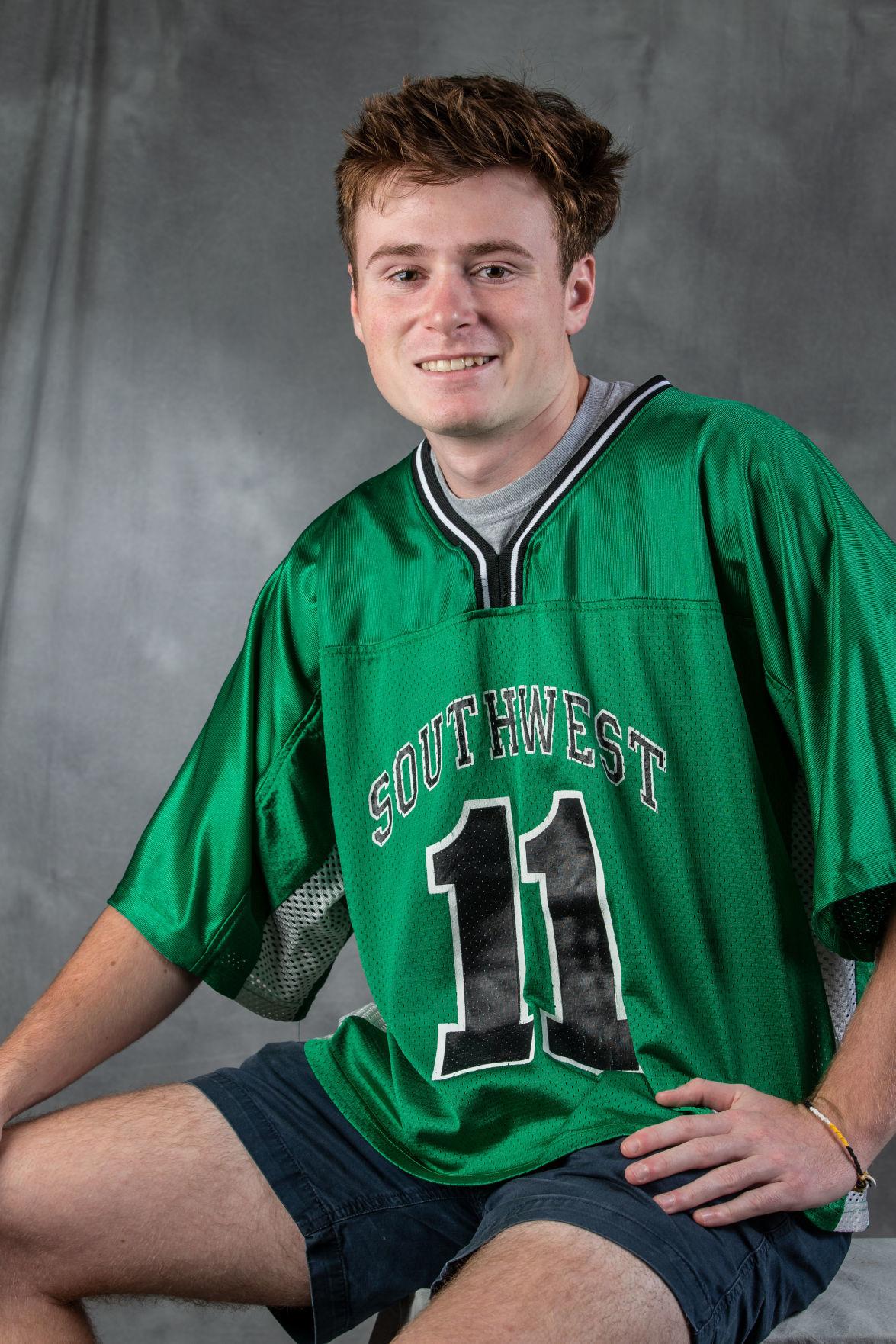 My journey has been a spectacular trial-filled learning experience. The four years weren't easy; each day was laborious with challenges at every corner. Every experience also became an opportunity to learn. My family was my biggest motivation to excel in life. My mother would remind me, "Every time you step out of this house, you are not just representing yourself, but your family." Those words burned into my mind, causing me to work hard and think before I acted. As her only son among five children, my mom would put in extra care for me. My grandfather was my male role model. "Strive for greatness," he told me. The Communities in Schools African American Male Initiative taught me a plethora of lessons that I will cherish for the rest of my life, including the importance of possessing a great work ethic, social networking and most importantly, how to be a productive citizen in society. Mr. Rashard Jones, one of the founders of the AAMI, would create opportunities for us to meet motivational speakers in order to learn from their experiences and successes. My favorite speaker was Dr. Sampson Davis, author of "The Pact." Through the AAMI, I also met my mentor, Mr. Ulysses Cozart, who introduced me to things outside of Greensboro and encouraged me to take full advantage of every opportunity I was presented with. The teachers from the Academy at Smith also helped and watched me grow from an introvert to a funny extrovert. When my electrical trades teacher Mr. Bruce Lockwood observed me diverting from the right path, he sat me down and reminded me that greatness was the goal I set for myself. Mr. John Hensley, who was my first electrical teacher, taught me failure was just another learning experience; turn it into something positive. I am the master of my own fate and destiny, but my success couldn't be accomplished without the combination of family, friends, teachers and mentors. Thank you all. Dorien — A rose from the concrete
Dear Mom and Dad, I am lucky to be your daughter. You've shared the best parts of yourselves with me these past 18 years, and I am grateful for the love and acceptance you have gifted me. You have allowed me to become distinctly myself, and I have tried my hardest to be just like you. Dad, thank you for getting me onstage in kindergarten to sing "Annie's Song" by John Denver while you played guitar. I feel so happy to have created that memory with you. Thank you for teaching me to keep my eyes open and to pay attention to the world around me. Thank you for gifting me with the unstoppable drive to learn and create. Mom, thank you for fueling my love for music. Thank you for getting me involved with Community Theatre of Greensboro in fourth grade and providing me with an outlet to be surrounded by kids who were different than me. It taught me to accept others unconditionally. I was instantly pushed to grow into my own unique person, and in the safest place imaginable. I think it is also vital that I thank the both of you for being so open minded as I planned my life after high school. I have been able to question traditions and explore all the options best suited for me. Thank you for supporting me in my decision to move to California to work on a farm, and as I continue to consider all the possibilities of life for myself. Thank you for not forcing me to predict the future and plan so strictly for something that is not guaranteed. Thank you for gifting me with this boundless freedom of expression and liberation of spirit. Thank you for loving me. Through every mountain of my adolescence you have walked and climbed beside me, and I love you both far too immensely for words. Love, Isabel
"Thank you!" are two simple but powerful words. I've learned the importance of saying thank you and letting the people in my life know how much I appreciate them. I am who I am because of those that encouraged and pushed me to be excellent in everything that I do. As my high school journey comes to an end, I have been reflecting on the past four years and how others made a difference in my life. Although it is impossible to thank everyone that has been instrumental in my life, I want to say, "Thank You" to my village. First, I would like to thank Jesus Christ for where I am today and for blessing me abundantly. Thank you to my pastors at Mt. Zion for your guidance. Thank you to my parents, Michael and Jacquelyn Johnson, for leading by example, loving me unconditionally and for your support. Thank you to my brothers Evan and Antwan, you inspire me. I love each of you! Thank you to my grandparents, Clifford and Dorothy Morris and my Nana Daisie, who watches over me daily. Thank you to all my cousins, aunties and uncles (you know who you are). Special shout out to my big cousin, Nic. Thank you to all my friends, former teammates and brothers at Southwest (RIP Frankie, No. 33); Dudley High School (Dboyz) and Nelson Bradley. You helped me create some great memories. Thank you to my mentors: Duane Lewis, Sean Johnson, Trevor Rudd, Dr. Charles Monroe and the men of Phi Beta Sigma Fraternity Inc. Your guidance helps keep me on the right path. Thank you to my godparents (the Starks and Bonaparts) for being there every step of the way. Thank you to my past and present coaches: Crane, Noel, DeBo, Streeter, McLean, Hilliard, Turner, Rees, Zellous, Hazard, Graham, Hamilton, Ferguson and Prince, Coach Davis and the Dudley coaching staff. Much respect to Coach Marsh, Hall, Mac, and Deese. You guys set the foundation. Thank you to my trainers at Will Bradley Sports Performance, Jonathan Spruill, Furley, Graves and Rush. I am a stronger and better athlete because of each of you. Lastly, thank you to my past and present teachers, counselors and advisers at Southwest and Dudley high schools. Special shout out to Mrs. Paylor. You stretched me academically and personally and played a major role in my success. Much love, Landen
Dear World, In my 18 years on this planet I have learned so much from it. I have had a good life, but I wouldn't be here if it weren't for the experiences and life lessons embedded in me by the people around me. First, to my speech and debate teacher Ms. Fry. You taught me to seek the truth even when we don't want to find it, because the truth is the only thing holding our society together. In the two years I've had you as a teacher and mentor I have learned more about myself, and I am a better person for it. Second, to my lacrosse coach Jim O'Connor. Coach, I have known you since I was 3. I grew up with your son and began playing lacrosse for you at age 9. The last nine years I have played for you, you taught me how to lead, how to hustle and how to put my heart into everything I do, big or small. The impression lacrosse and your guidance had on me is one I intend to tell my kids about, as I hope they will have the same heart as you do. Third, to my family. Dad, you taught me how to ride a bike, and how to be a good person. I hope to be like you one day. Mom, you taught me how to love myself and take care of the people I love. You are amazing. My sister Maggie, you taught me to persevere. You survived cancer twice and came out on the other side swinging. And finally, I'd like to thank myself, not in some self-absorbed way but simply because I made it. I made it through everything the universe has thrown at me and here I stand. Ian
High school seniors continue picking up their diplomas this weekend. Watching — sometimes whooping — in the stands were the adults who have played a part in helping them reach this milestone. Some, for example, dedicated their summers to driving the students up and down the East Coast as part of summer league sports teams and camps or convinced them to attend diversity and leadership training programs whose work soon became their passion. Others taxied them to debate club, spelling bees, robotics competitions, plays, recitals, and volunteer service hours during the school year. Still others provided examples for them to follow through their words and actions.
The News & Record asked a sampling of graduates to write "thank you" letters to those people who were there for them. You might not know who they are talking about, but the sentiment that people have been there for them is pretty universal. We edited for style and clarity, but otherwise, these are their words.
— Staff Writer Nancy McLaughlin
Ian Kilpatrick, Southwest Guilford High School
Dear World,
In my 18 years on this planet I have learned so much from it. I have had a good life, but I wouldn't be here if it weren't for the experiences and life lessons embedded in me by the people around me.
First, to my speech and debate teacher Ms. Fry. You taught me to seek the truth even when we don't want to find it, because the truth is the only thing holding our society together. In the two years I've had you as a teacher and mentor I have learned more about myself and I am a better person for it.
Second, to my lacrosse coach Jim O'Connor. Coach, I have known you since I was 3. I grew up with your son and began playing lacrosse for you at age 9. The last nine years I have played for you, you taught me how to lead, how to hustle and how to put heart into everything I do, big or small. The impression lacrosse and your guidance had on me is one I intend to tell my kids about, as I hope they will have the same heart as you do.
Third, to my family. Dad, you taught me how to ride a bike, and how to be a good person. I hope to be like you one day. Mom, you taught me how to love myself and take care of the people I love. You are amazing. My sister Maggie, you taught me to persevere. You survived cancer twice and came out on the other side swinging. And finally, I'd like to thank myself, not in some self-absorbed way but simply because I made it. I made it through everything the universe has thrown at me and here I stand.
Ian
***
Landen Johnson, Dudley Early College Academy
"Thank you!" are two simple but powerful words. I've learned the importance of saying thank you and letting the people in my life know how much I appreciate them. I am who I am because of those that encouraged and pushed me to be excellent in everything that I do. As my high school journey comes to an end, I have been reflecting on the past four years and how others made a difference in my life. Although it is impossible to thank everyone that has been instrumental in my life, I want to say, "Thank You" to my village.
First, I would like to thank Jesus Christ for where I am today and for blessing me abundantly. Thank you to my pastors at Mt. Zion for your guidance.
Thank you to my parents, Michael and Jacquelyn Johnson for leading by example, loving me unconditionally and for your support. Thank you to my brothers Evan and Antwan, you inspire me. I love each of you!
Thank you to my grandparents, Clifford and Dorothy Morris and my Nana Daisie, who watches over me daily. Thank you to all my cousins, aunties and uncles (you know who you are). Special shout out to my big cousin, Nic.
Thank you to all my friends, former teammates and brothers at Southwest (RIP Frankie, No. 33); Dudley High School (Dboyz) and Nelson Bradley. You helped me create some great memories.
Thank you to my mentors: Duane Lewis, Sean Johnson, Trevor Rudd, Dr. Charles Monroe and the men of Phi Beta Sigma Fraternity Inc. Your guidance helps keep me on the right path.
Thank you to my godparents (the Starks and Bonaparts) for being there every step of the way.
Thank you to my past and present coaches: Crane, Noel, DeBo, Streeter, McLean, Hilliard, Turner, Rees, Zellous, Hazard, Graham, Hamilton, Ferguson and Prince, Coach Davis and the Dudley coaching staff. Much respect to Coach Marsh, Hall, Mac, and Deese. You guys set the foundation. Thank you to my trainers at Will Bradley Sports Performance, Jonathan Spruill, Furley, Graves and Rush. I am a stronger and better athlete because of each of you.
Lastly, thank you to my past and present teachers, counselors and advisers at Southwest and Dudley high schools. Special shout out to Mrs. Paylor. You stretched me academically and personally and played a major role in my success.
Much love,
Landen
***
Isabel DuMond, Weaver Academy
Dear Mom and Dad,
I am lucky to be your daughter. You've shared the best parts of yourselves with me these past 18 years, and I am grateful for the love and acceptance you have gifted me. You have allowed me to become distinctly myself, and I have tried my hardest to be just like you.
Dad, thank you for getting me onstage in kindergarten to sing "Annie's Song" by John Denver while you played guitar. I feel so happy to have created that memory with you. Thank you for teaching me to keep my eyes open and to pay attention to the world around me. Thank you for gifting me with the unstoppable drive to learn and create.
Mom, thank you for fueling my love for music. Thank you for getting me involved with Community Theatre of Greensboro in fourth grade and providing me with an outlet to be surrounded by kids who were different than me. It taught me to accept others unconditionally. I was instantly pushed to grow into my own unique person, and in the safest place imaginable.
I think it is also vital that I thank the both of you for being so open minded as I planned my life after high school. I have been able to question traditions and explore all the options best suited for me. Thank you for supporting me in my decision to move to California to work on a farm, and as I continue to consider all the possibilities of life for myself. Thank you for not forcing me to predict the future and plan so strictly for something that is not guaranteed. Thank you for gifting me with this boundless freedom of expression and liberation of spirit.
Thank you for loving me. Through every mountain of my adolescence you have walked and climbed beside me, and I love you both far too immensely for words.
Love,
Isabel
***
Dorien Porter, Academy at Smith
My journey has been a spectacular trial-filled learning experience. The four years weren't easy; each day was laborious with challenges at every corner. Every experience also became an opportunity to learn.
My family was my biggest motivation to excel in life. My mother would remind me, "Every time you step out of this house, you are not just representing yourself, but your family." Those words burned into my mind, causing me to work hard and think before I acted. As her only son among five children, my mom would put in extra care for me. My grandfather was my male role model. "Strive for greatness," he told me.
The Communities in Schools African American Male Initiative taught me a plethora of lessons that I will cherish for the rest of my life, including the importance of possessing a great work ethic, social networking and most importantly, how to be a productive citizen in society. Mr. Rashard Jones, one of the founders of the AAMI, would create opportunities for us to meet motivational speakers in order to learn from their experiences and successes. My favorite speaker was Dr. Sampson Davis, author of "The Pact." Through the AAMI, I also met my mentor, Mr. Ulysses Cozart, who introduced me to things outside of Greensboro and encouraged me to take full advantage of every opportunity I was presented with.
The teachers from the Academy at Smith also helped and watched me grow from an introvert to a funny extrovert. When my electrical trades teacher Mr. Bruce Lockwood observed me diverting from the right path, he sat me down and reminded me that greatness was the goal I set for myself. Mr. John Hensley, who was my first electrical teacher, taught me failure was just another learning experience; turn it into something positive.
I am the master of my own fate and destiny, but my success couldn't be accomplished without the combination of family, friends, teachers and mentors.
Thank you all.
Dorien — A rose from the concrete