According to a lawsuit filed Wednesday alongside Earth Fare's Chapter 11 bankruptcy proceedings, workers found out about the closings and mass layoffs at the same time as the public on Feb. 3.
"The defendants violated the WARN Act by failing to give the plaintiffs and other similarly situated employees of the defendants at least 60 days' advance written notice of termination, as required by the WARN Act," the complaint states.
A representative for Earth Fare did not immediately respond to a request for comment from McClatchy News.
Earth Fare operates in 10 states, including the Carolinas, Alabama, Georgia, Michigan, Ohio, Tennessee, Florida, Indiana and Virginia.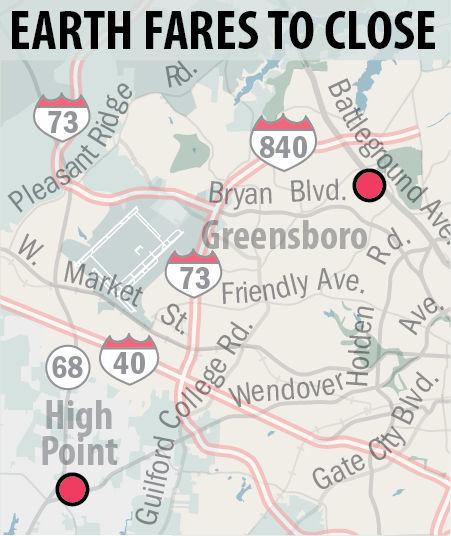 It has 13 North Carolina sites, including one each in Greensboro and High Point.
Under the WARN Act, employers are required to give "advance notice in cases of qualified plant closings and mass layoffs." In most cases, the law states that's at least 60 days before operations cease.
Kelsi Cornett and Amy Hile — who worked at Earth Fare locations in Johnson City, Tenn., and St. Johns, Fla., respectively — filed the complaint on behalf of a proposed class of 3,400 employees affected by the announcement.
An attorney for the pair said the abrupt shutdown constitutes a "mass layoff" and/or "plant closing" as defined by the WARN Act.
"As a consequence, the plaintiffs and other similarly situated employees of the Defendants are entitled under the WARN Act to recover from the defendants their wages and ERISA benefits for 60 days, none of which has been paid," according to the lawsuit.
Employees are seeking all wages, salary, commissions, bonuses, accrued holiday pay and accrued vacation as well as pension and 401(k) contributions and employee benefits for at least 60 days starting from the date Earth Fare announced its store closings.
A bankruptcy judge will have to allow the claim before any judgment is issued.