GREENSBORO — They may be young, but their attraction for the business world is mighty.
They are Gen Zers and millennials, the most tech-savvy generations yet, and companies are going to great lengths to hire them and keep them. 
It's not an easy task, as these generations are taking a hard look at potential employers, carrying their own list of demands. They want flexible hours, good corporate citizenship, diverse workplaces, high professional development budgets, even help paying off their student loans. Still, money is not the bottom line for them, experts say.
"The real drive of this generation is not about money and not about status, it's really about purpose-driven work," said Mandy Eaton, Cone Health's executive vice president of people and culture. "I've seen instances of where a millennial will forego a promotion because they do not see the new job as meaningful as the job they have now."
And companies are moving in early, trying to help college students prepare for the reality of working in their offices — and offering them tips on how to handle difficult situations that may arise.
Patrick Curry, a procurement program director for IBM, was on the campus of N.C. A&T earlier this month helping recruit during a job fair. The previous night, in conjunction with a campus sorority, he held a professional development seminar attended by more than 200 female students.
Aside from the usual discussion on how to dress in business casual, the importance of eye contact and a firm handshake, Curry said they also talked about how to handle tattoos and piercings, even what to do when someone reaches out and touches their hair.
"It's a phenomenon that happens quite a bit (to black women,)" said Curry, an alumnus of the historically black university. "It's seen as a violation. In most cases, it's not done maliciously. It's done out of ignorance."
"You don't deal with it by cussing them out."
Walk away, if you need to, then take the person aside and tell them that it was offensive and why, he said.
"We talk about the realities of today," he said. 
Such conversations could make the company appear more genuine, an important aspect for younger generations, especially Gen Zers.
"They have a strong expectation for authenticity, so that they can bring their whole self to the table (and) so other people will too," said Catherine Goetz, UNCG associate director for employer relations.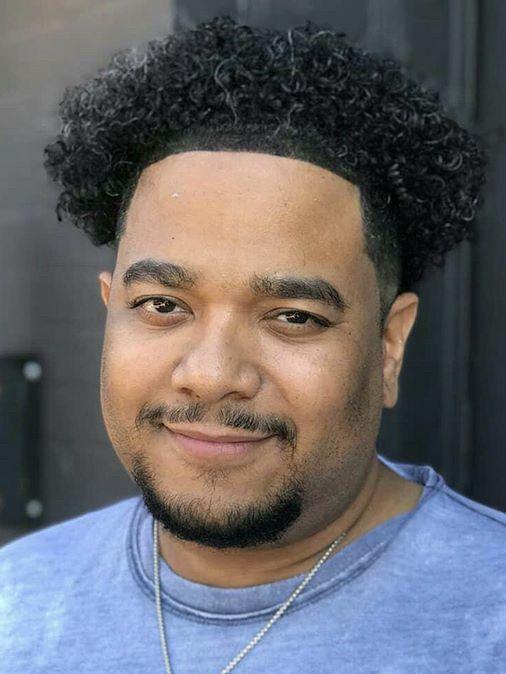 Bryan Lovy, a senior manager in recruiting for Altria, also attended A&T's job fair.
He said students don't just want to know about the company, which has interests in the tobacco, alcohol and cannabis industries, they also want to know about him — "Bryan, at Altria," Lovy said.
And the company dangles another incentive for students who may face hefty school loan payments.
"After a period of time (employees) become eligible for the company to pay some of their student loans back," at a rate of $100 a month up to $10,000, Lovy said. 
College recruitment has a different vibe from when he graduated, said Lovy, an early millennial born in 1986. 
"Back then, everyone was in suits and ties," he said, "and today we were in the arena in company polo shirts."