Blogs: Running Shorts
Runners: Tom Coleman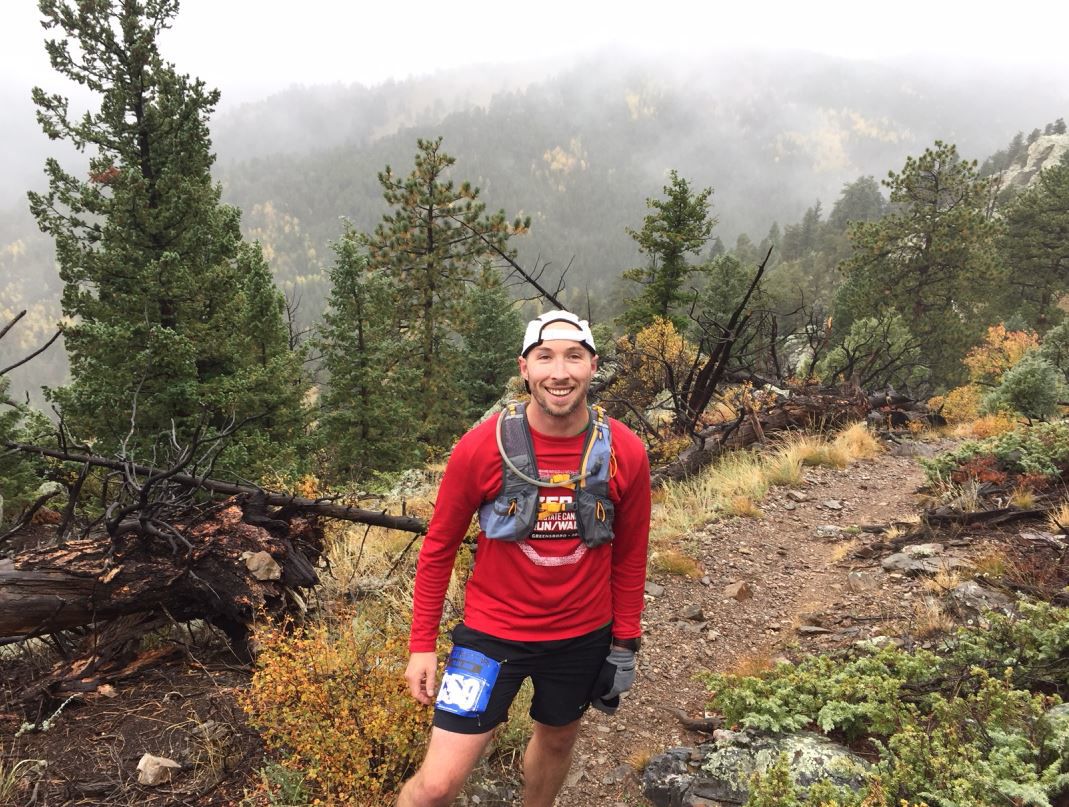 TOM COLEMAN
Age
Residence
Day job
Instructional coach, N.C. A&T
Why I run
"I've been running, self-motivated running, probably for 12 years now. I was always active in sports in high school (Allegany, N.Y.) but never really enjoyed running. When I started as a teacher, a veteran teacher told me, 'You need to find an outlet. Teaching is hard, you need to find something that keeps you centered, keeps you grounded, keeps you happy and healthy.' Running became my thing. When it was really hard during the workday, I'd go run. When I had a great day, I'd go run. Whatever it was, running became that outlet for getting frustrations, excitement, energy out.
"It's still that, but it's more than that now. Some people meditate, some people do yoga, some people pray, some people go for walks with their dogs. Running is my thing for that. Whether I'm feeling great, bad or anywhere in between, running is the way that I live in that and think through what's going on or think about nothing and just enjoy the footsteps."
A typical week
"I run five days a week. If I'm just kind of maintaining, it's mid-20s for mileage. Right now, I'm just getting to the end of peak training for the Chicago Marathon (Oct. 7). This week is like 45 miles, which I'm feeling at the moment. I usually run by myself. It could be in the morning, evening; whenever I feel like it and whenever it feels good."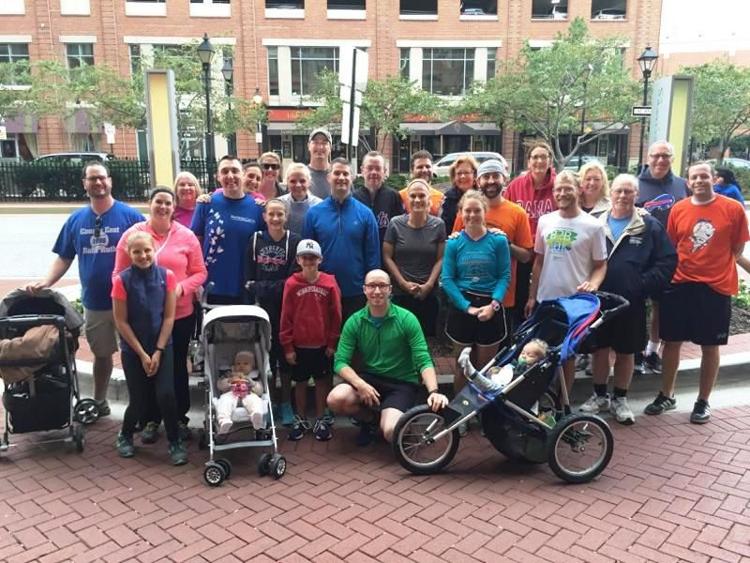 Favorite place to run
"I really like running trails. It's a really nice time to get a change of scenery. I really like Lake Brandt and the trail system. I like getting in the wilderness. You really have to pay attention to where your feet are landing, and you can lose yourself in the woods.
"I really enjoy pairing running and traveling. Anytime I go anywhere, I always bring my shoes. I have a life goal of running a medal-worthy race in all 50 states. Anytime I go to a new state, I always look for some sort of a race. I've found some really, really fun ones and really, really enjoyed it. I was in Austin recently and found a half marathon a little bit south and ended up running through Texas ranch country, which I'd never seen before. Two years ago, I was in Colorado and found this race (Xterra Trail Run) that was just absolutely beautiful. Took my phone and spent half the time running and half the time taking pictures."
Faster, higher, stronger
"When I'm really dedicated to it, I like to do pushups in between my stretches after my shorter runs. That helps with upper body. When I'm really into it, there's this set of hills on the north side of UNCG on Market Street, running up and down that. It's super killer, but really, really good for getting some strength in."
Life passions
"Home improvement. My wife (Lauren Doyle) and I always buy the ugliest, most beat-down old house that we can find in the neighborhood that we want to live in and make it the prettiest house in the neighborhood. It's become a bit more than a hobby. Just did my first house-flip."
Running inspirations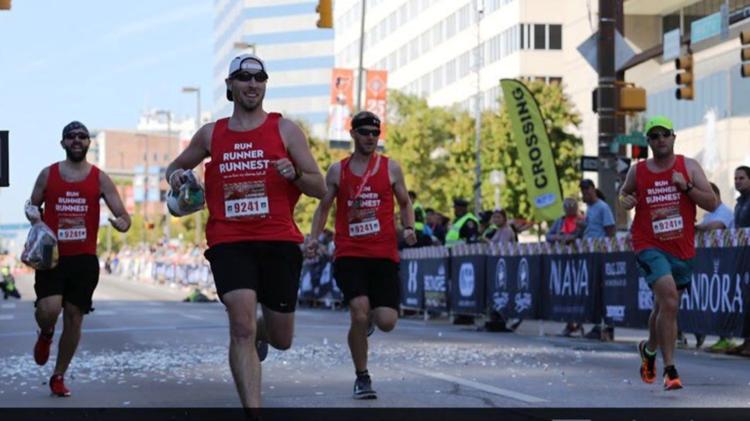 "I have this core group of buddies in Baltimore. They're really good friends: Us running together, each of us has our strengths, and the camaraderie there. They work really hard and do the things that they're doing. One of them is streaking, and he just completed his fifth year. That's a huge accomplishment. One, any hill that comes along, he puts his head down and just powers up it; it's outrageous to watch him. The third guy is super, super close to qualifying for Boston. We're all rooting for him. ... The four of us ran the (Baltimore Marathon) relay last year, and we ended up getting sixth or seventh place overall, which was a huge accomplishment for us. We're not the fastest guys in the world, but we all worked really hard."
What I've learned from running
"You really can do more than you think you can do. In small things, like getting up that hill hard, where your body is telling you, 'No, don't do it,' but then you do it. But then bigger things like running a marathon stronger. I'm going to do my first 50K in January (Frosty 50K, Jan. 5, Salem Lake in Winston-Salem). Always pushing myself to do that next thing to show that you can do more than you think you can do."
Look what I did
"Some of the most important relationships that I have center around running. We plan trips around races. That's a way for us to get together. We say we're going to run the Baltimore relay together, and we work really hard and we do that. It's not any one distance or any time, it's just more the camaraderie of being a runner and doing it with other people."
Something I'd like to do
"The 50K. It's going to be crazy. It's going to be super hard, and I'm excited about challenging myself to do something that I hadn't previously thought that I could do."
Up next
"I might do a 5K or a 10K (after Chicago, before the Frosty 50K). If I ended up traveling, I might end up doing a race."
Words to the wise
"One step in front of the other. That's all it is. Doesn't matter how fast or slow."
Contact Eddie Wooten at (336) 373-7093, and follow @EddieWootenNR on Twitter.