NATALIE LAWRENCE
Age
37
Residence
Kernersville
Day* job
Neonatal intensive care unit nurse, Forsyth Medical Center; wife to Daniel, mother to twins Ethan and Ella, 9
Why I run
"I was on an intramural track team in middle school (age 11; Jacksonville, Fla.), and I was always a very athletic girl. And I was on a track at a high school (Nease) and one of the coaches asked if I would like to train with his high school girls. I did that for two years (seventh and eighth grades). I have always been a very ambitious, determined person. When someone asks me about getting more something or getting better, I'm always like, 'Yes, sign me up.' ...
"I was into modeling when I was really young, and I was trying to stay fit and found out that it would never work out. I went up to New York and was going to sign a contract with one of the big agencies, Wilhelmina, but they wanted to do it for acting and not for modeling because I was short. I was only 5 feet 4 and realized that I was never going to be a 5-7 or above person.
"But that's why I initially had started to run and gain some endurance. I did musical theater, actually minored in that. And it's always been a huge balance for me and running because those worlds do not mix. They do not collide. ...
"Because my brother was very good at baseball, my dad (Mike Kotula) had him go to a private school, Bishop Kenny (instead of Nease). When it was time for me to go to high school, they had over 100 girls on the cross country team. The cross country team looked like a football team. At the time, they were on their fourth or fifth state title. By the time I graduated (she spent one year at a magnet school that offered musical theater), we were up to eight titles straight. ...
"My dad sat me down (while at the magnet school). He said, 'Listen, I've been looking at stuff, and you don't get a lot of full scholarships in theater. Why don't you go back to Bishop Kenny and try to get your college paid for?' ... My goal was to go to New York, and get a full scholarship off running, but pursue some of the acting. ...
"I ended up taking a full ride to Fordham in New York. And it was a really big, big mistake. Very big mistake. I chose New York because I wanted to be out in that atmosphere and that environment. It was very driven for theater. But my coach was part-time, and the program really wasn't funded very well. It was a great school. I like being in a program that's praised and respected, and it wasn't respected. So I really struggled that first year, and then 9/11 happened. I had to shut my windows because of all the debris coming in my dorm room and didn't really understand what was going on. I turned on the news and realized what was going on. So it was just a lot of shock for me that first year. And I just struggled with the balance of it all and then just being out there alone. So I only stayed there for the year.
"My parents (her mother is Jan Kotula) were just like, 'Let's kind of rethink this.' My dad said, 'You know, Converse College in South Carolina, the coach really, really loved you. He said if you ever decided to come, he'd take you.' They just had cross country. I could do cross country, and I could do the theater, have a little bit more of a balance in my life and still run and do other things. (The coach) called me and said, 'We don't have enough money just through our cross country program. But if you want to play soccer, we are willing to give you soccer money,' and I was like 'you've got to be kidding me.' So I ended up going on a full scholarship to Converse College, playing soccer and running cross country. ... I ended up leaving there because the coach got dismissed from the school.
"I never stopped school and went to community college (near Nashville, Tenn., where he parents had moved) and started taking prerequisites for nursing. I've been chasing this and chasing this, I really need to do something that makes sense here. ... I took a very long way about getting somewhere."
Chasing the Olympic marathon trials qualifying time
"When I moved here, it took me about a year to even get involved in the running community. But Curtis Swisher was the first person that really got me going and really reached out with an email. He's been a very good friend and support person in anything that I do. ... ... There have been people – they know who they are – that have been in and out that I have run with that I'm always grateful for their support and their time that they give when we are able to connect and run. It's impactful. ...  Dave Duggan coaches me now, and my mileage can change. We're building up (for the California International Marathon on Dec. 8, trying to run below 2:45 to qualify for the Olympic marathon trials in Atlanta on Feb. 29).
"I've only run one marathon, and I ran a 2:46:16 (Grandma's Marathon, 2015). I ran with Loring Crowley. I did her (training) schedule. It was tough, because it was not a schedule set up for me. I did everything with her and had no intention of even finishing the marathon. So I went up there and I just ran comfortably. Once I finished I was like, 'Well, heck, with a little bit of effort, a little bit of pain, I could have done something.' ... I feel like it's my one last shot. And if I actually qualified for trials, I think I would forgive myself for dropping the ball and move on in my life because I eventually want to go back to school and further my education on top of my nursing license. But I feel like I can't do it until I can forgive myself for letting go of the fact that I never really got to showcase my talent in running. Because of all the other things that have gone in and out of my life, I've never really been able just to give it all I had. ... I've learned a lot from Loring, because she is very patient. I'm more curious and tempting, a risk-taker, where she's a very safe, practical person. I've learned a lot from her as a runner in that aspect.
"I'm hoping with Dave and going into CIM, I could do that. I've done a few races, 5Ks, just trying to get myself in back into the racing because I get a lot of anxiety when I race. With the marathon, I wasn't nervous at all because I have time to get all the shakes and stuff out. But with a 5K you can't do that. I'm hoping with all the right moves, that this will have a really nice ending story for me. ...
"My husband works in Raleigh; he travels every day. During the week, I'm really playing catch-up on my sleep. Working third shift is no joke. Then to switch back into normal shift with everyone else, and then I'm thrown into my kids' schedule. My kids' schedules are about how my schedule is. They do a lot of stuff. ... I give a lot to my family. I give a lot to my kids. And I do that for my family. And for the first time I realized, I deserve this. And it'll be really good for my kids to see that I can do everything I do for them and do this. I'm burning both ends, and I'm going to just give it all I've got."
On devastating loss – and blessings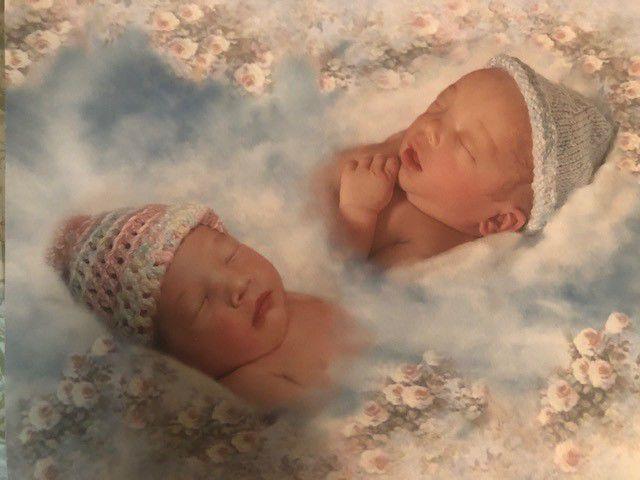 "My husband and I had two full pregnancies before my twins (while they were living in Jacksonville, Fla.). I had a 39-week-old little daughter (Taylor Marie, 2007), and my son was 37 weeks (Jace Michael, 2005). They both lived for a week.  ... In the mitochondria and cellular level, their body never got to even produce ATP, which gives us energy to move and do anything. ... As they were born, their body kept getting very acidic. And they would give them bicarb, which made their body, their pH level, balanced. But you can't give a child that for the rest of their life. So when they kept realizing they had to give that to my kids, they realized that they weren't going to make it. ... They never really figured out exactly what it was, but they do know it was a recessive gene, which means that we're both carriers. ...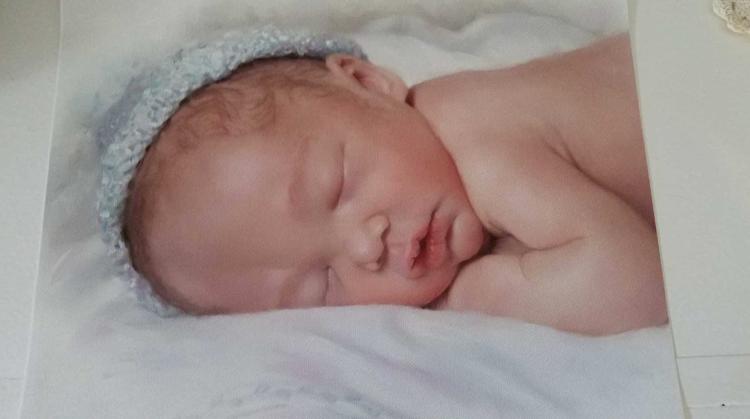 "This particular nurse practitioner had come in my room (after Jace Michael was born and placed in the NICU). She started to ask me some questions. And it was very ominous and I could tell that it was bad. ... When she left the room, I told my husband, 'I don't like her demeanor. She just seemed like she doesn't care.' ... I ended up becoming really close with her. And when I came in that day, when the alarms were going off, she looked at me and she says, 'It's time.' She started taking off his leads, and she was looking down. You could tell she was trying to hold it in and hide, but she had tears coming down her face. And it was in that moment that I realized that, you know, she has to be like that. I held him until he took his last breath. And but in that moment when she had taken off his leads, and I saw her tear up, she took my pain away from me because I saw hers for me. ...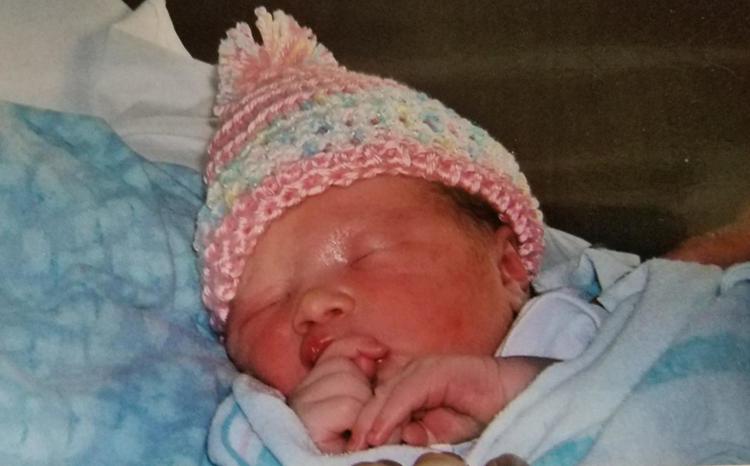 "(After Taylor Marie's birth) My husband walked in and he said, 'She has it.' She has the same thing. I screamed. I think the whole hospital probably heard me. 'How can this happen? What did I do wrong?' ... I knew that she was going to die soon. So I went down and we took pictures. Now I Lay Me Down to Sleep is this organization that takes pictures of babies that are about to pass or are passing. You get to bathe them, and they take pictures. With my son, I was a little bit more apprehensive and scared. But with her, I just totally dove into it. They shot a million different pictures. I was just loving on her, touching her and getting everything I could out of her until we had to say goodbye. ...
"It was devastating. I was still in school, still pursuing everything that I was trying to do. ... I called (their geneticist) and I just kept asking questions. I was so intrigued by what happened in our body. And that was therapy for me. The more I understood about what happened to them, the more I was able to move on and keep going. Both of them taught me more in their few days of life than some people have in their entire life.
"It took me a lot to have my twins. I put my body through a lot, and I kind of put my life on hold because I was nervous I might not ever be able to have children. I tell you that I'm a very determined person. And I'm also very patient; I realize things don't always go the way I want them to. But there has been nothing that I have said that I would not do that I haven't. And my kids are a huge indicator of that. After losing two, and the chances it was a recessive trait, to have a healthy boy and a girl and to have gone through all that is a huge motivator for me.
"I have an incredible outcome; I have two healthy kids. I am more than grateful; the women that I've met in my life don't necessarily get that outcome. So I feel very blessed."
Family, theatre and running
"I have a 9-year-old twins, a boy (Ethan) and a girl (Ella). They both have been playing piano since they were 5 years old. Now they play the ukulele in terms of moving on to the guitar, and they're exceptionally talented.
"My mom, my dad, my daughter and I auditioned for 'Alice in Wonderland' about two years ago (with Kernersville Little Theatre). And I got cast as the White Queen, one of the lead roles. And I hadn't acted since college. So that really opened (Ella) up, just being on stage. And then my dad did so much help with KLT that he got offered to be on the board. I ended up doing '1776' last spring. '1776' is all-male casting, and the director wanted to make it all-female. Well, I'm getting cast as Thomas Jefferson, a singing role. I ended up getting best major role for a musical (from KLT); I got an award for my performance. It was done very nicely. The play was amazing. The girls were amazing. ...
"The (play) that the reality of what really goes on in life is the musical 'Rent.' It has a lot of the street life and the rawness in life from drugs – being a NICU nurse, I see a lot of bad stuff. I'm hard on a lot of other people in my life, and I'm even harder on myself.
"If you see where these people come from – I mean, my parents, if they if they were divorced, or my mom was an alcoholic, or my dad molested me, I would be a completely different person. And what these people go through, and why they get into drugs and why they make these choices. They have nothing to stand on. 'Rent' is about drugs, it's about different races, it's about sexuality. It's just real. And the music is amazing." ...
"As a runner, you love adrenaline; you love the endorphins. When I went to art school, they're just a very different type of people. They're authentic, more real and raw. I've just meshed a little bit better with them – the creativity of them, the environment.
"I'm a kind of a quiet person. But when I get on stage, I'm fearless. I have no problem making a fool of myself for really pushing the limits of what I can do and the actual character role. I've done things where I was a local newsboy and had to sing a very high soprano voice and was on a bicycle, rolling on stage. When you do that, and you escape and lose yourself, endorphins come out on stage, just like a high that you get when you run. It's almost the exact same high you get on a run when you just are trying to hit a pace and you get there, and you're stuck at that pace and you just feel like you're floating and then you can't feel anything. I get that same sensation on stage.
"I've never met any runner that has ever entered that realm. I've never met any theater person that's ever run in my entire life. And neither one of them know that it is almost the exact same feeling."
New York City and 9/11
"New York wasn't New York. ... I went into the city immediately before it happened, and it was just alive. I loved the subways, I loved the different types of versatility of the people and singing. And I've never had a problem sitting next to someone who kind of smelled a little bit but was singing this awesome song that they created that probably could be some famous person one day but just never made it. I liked to sit there and see the different people, but once 9/11 happened, it was like all that electricity, all that life, just was sucked. And it wasn't the same place.
"That dream of being out there, when 9/11 happened, it took all that from me. I had to look at it as a bigger picture of what other people were really losing from that experience. But that's what it took away from me. Which was nothing compared to what other people really were going through from it. But it just changed the city entirely."
Favorite place to run
"My goal is to be a travel nurse eventually, kind of start traveling and running around the world. I've heard and I've seen Colorado, Oregon. There are different places that I know are nowhere near running the streets of Kernersville and Salem Lake. Being a person who ran in New York and the city lights and the cars and the honking, I'd rather run the streets of Kernersville and have people honk at me at night to keep me awake and trying not to get hit, dodging cars. I like it because it makes me not think about the pain that I'm putting my body through when I'm trying to hit a time. I know that sounds different because if I went to Colorado, a lot of people like the scenery and that kind of stuff, but I get energy from the street life of running."
Faster, higher, stronger
"Once I hit a pace, I'm stuck. I feel like my strength is tempo workouts. ... When I can start more conservatively, it allows my body to gradually get into that runner's high. And once I'm there, I'm locked in and I'm kind of unstoppable."
My running inspirations
"The 'Rocky' mentality. I've been a huge 'Rocky' movie person. So it's kind of something I've always watched in those films, especially the Russian vs. Rocky. A runner that motivates me and has been inspirational to me is Neely Gracey. She's kind of the runner that I always thought that if I really played my cards right that I could have been like. ...
"What inspires me is the fact that I'm still alive, and I still feel like I have the ability, and seeing and hearing about other runners locally that are trying to do the same thing. ... Anything's possible, you know what I mean? No matter what you're faced with. And if other people are going to try, and not knowing what their challenges are, then why couldn't I?" 
What I think about while I'm running
"Life. I think about stressers that I'm going through. I think about my kids. I'm very meshed with my kids' schedule. It can be very stressful, just balancing it all. Sometimes I think about nothing. Some days, I think about nearly everything. And sometimes I'm just thinking about not getting hit by a car."
Look what I did
"Probably that 2:46. I really surprised myself doing that. I'm probably the most confident person you'll meet, but the most unconfident when it comes to running. I don't know why that is. I think everyone is more talented than I, and it's probably a weakness that I really have to work on, believing in myself. So, when I did that, with such ease, it really made me realize that I don't give myself enough credit. That's something that Dave is trying to bring out in me."
Words to the wise
"Believing in your yourself but authentic to your training and to who you are. I'm struggling with that myself. ... Aren't we all still always trying to work on ourselves and becoming the best version of ourselves? We're never quite there. I mean, you're always learning. I'm learning from my 9-year-old kids. I don't think I've ever really reached that. But just continuing to embrace where you are and where you're going and to be open to the people that you meet. It's so easy to be so judgmental. You can be around anybody and learn something new, whether it's a bad thing or good thing."