The Runners profile is posted on Fridays at Running Shorts. Today, meet Winston-Salem's Jeff Busch.
The Warmup
Age
42
Residence
Winston-Salem
Day job
Human resources manager, Tempur Sealy
Family
Daughter, Abigail, 9
Why I run
"I got into running probably about five years ago. Primarily when I started, it was just to lose weight. I used to weigh about 310 pounds, and I used running as a way to get back into shape. I liked it and enjoyed it. Now I do it for meeting people and knowing people in the running community and doing the different events around town, whether it's the Blue Ridge Relay, or enjoying some of the different local races.
"It gives me something to occupy some of my time, but I also like to eat a lot. If I don't keep running, then I'm going to get back to that 310-pound range, which I really don't want to do."
What I weigh now
"About 215. It's probably a fair 50-50 split between running and eating better. Not eating as much really. I probably lost the majority of the weight over about 9-12 months. I've been as low as 190 and probably as high as mid-220s, 225. Running was a big part of it because I like to eat (laughs), so it lets me eat a little bit more than just dieting would on a regular basis."
My runner's high
"For me, a lot of times, it's when I hit that last mile. Some of it is just kind of knowing I'm almost done. What I probably struggle with the most in running is the constant self-thinking like, 'I could just stop, I could just walk here.' But a lot of times I don't, because I'll get to that last mile and be like, 'Yeah! I did it. All right, I'm almost at the end here. I've done it. I ran 5 miles or I ran 4, I've only got 1 or 2 left to go.' It's a sense of accomplishment of thinking how far I went and the kind of pace I was able to maintain and thinking through 'how do you feel?' and 'yeah, I feel good.'
"A lot of times it gives me the high of just thinking about what I've been able to accomplish and sometimes it's thinking back on previous races or pushing myself for what I'm currently training for. But a lot of times it's just hitting that last mile or two, and having that really good run where everything's clicking and falling together. That's what gets me out there for the next time. It's like when you go out and play a round of golf and you hit a hundred bad shots, and you hit one really good one and that's what keeps you going back."
Speed work
My running tribe
"Any combinations of the (Fleet Feet Sports) Streakers, really."
Shoe
"Brooks Ghost."
Morning, afternoon or evening?
"I prefer morning but end up in the evening most of the time."
Roads or trails?
"Roads. I fall down on the trails."
Workout I hate
"Mile repeats. I feel like I'm going too fast and push myself too hard for it."
Workout I love
"Hill repeats. Just because they take a lot of effort to get through it and I love a workout that leaves you just exhausted at the end."
Hype music
"'The Fighter' by Keith Urban has been one of my go-tos lately."
Pre-race meal
"Granola bar or Clif bar."
Post-race indulgence
"Oh, hot pizza. Any of them, anything."
Brush with greatness
"I took third in my age group at the Growler Gallop three years ago. That's been about the best. Or finishing the Dopey Challenge at Disney; that would probably be my biggest accomplishment."
Race everybody must do
"The Disney Half Marathon."
Last race
"Blue Ridge Relay."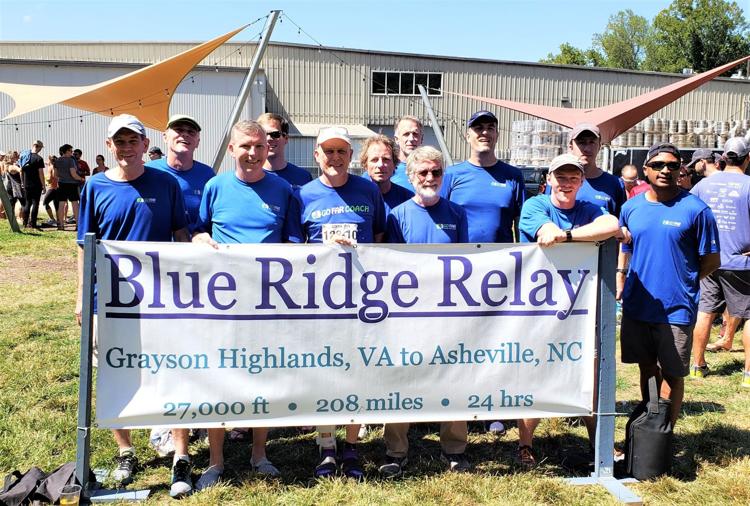 Next race
The Cooldown
What I think about while I'm running
"When am I going to be finished? What am I going to eat afterward? Usually, that's how I motivate myself. If I finish, I can eat this when I'm done."
What I've learned about myself through running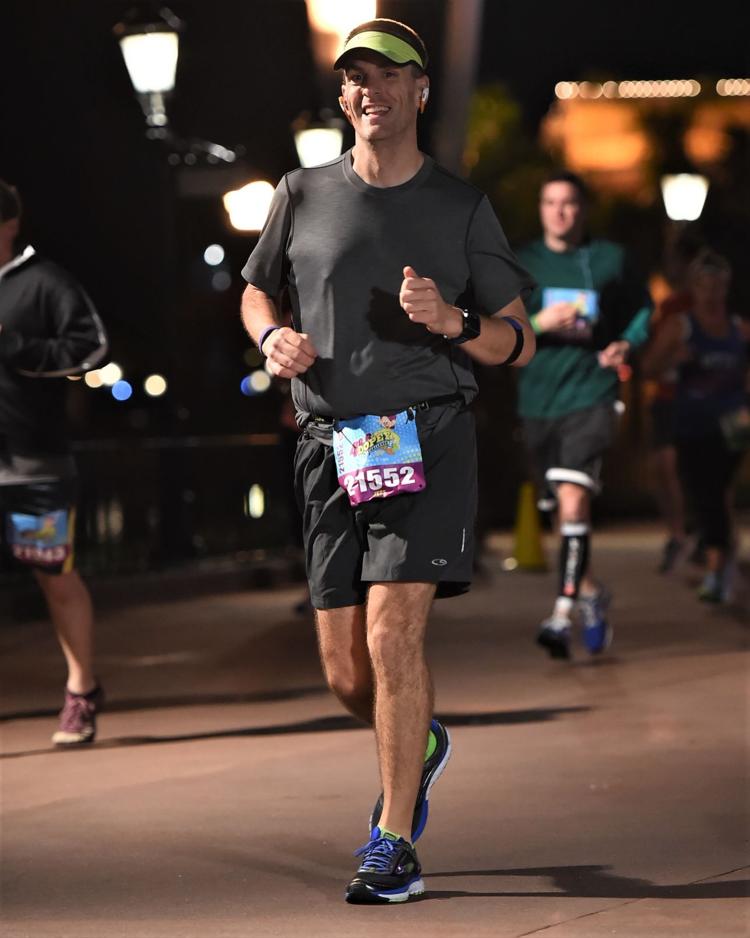 "It sounds hokey to say it, but I've learned if I set a goal, I can accomplish just about anything I set out to. If you had told me six years ago that I would run multiple marathons – and not only multiple marathons, I've done the Dopey Challenge twice now, so that's 5K, 10K, half and then a full in four days – if you told me that I would have been able to accomplish something like that, and run a marathon after running a half the day before, I would have told you, you're crazy. But I think back to that journey of going from basically physically inactive to where I'm at, running five or more days a week now. I often remind myself of that when something difficult comes up. If you can go from physically inactive to running five days a week rather easily, I can get through a lot of different stuff."
Words to the wise
"Find your own motivation. But once you want to get better at it, if you want to get better, find somebody or some group or a coach that can hold you accountable and get you better. You can can improve to a certain point just doing it on your own. But when you want to get over that next plateau, find an expert, find somebody who can really give you a plan and a way to get better. I spent the first year just getting used to running. I spent the second year doing whatever I thought was appropriate. And since then, I have had a training plan and a training partner to work with. It's when I've seen the biggest and most significant improvement."