ERIC EBERT
Age
49
Residence
Kernersville
Day job
Electronic contract manufacturer, EDC
Why I run
"Started running in high school (cross country, East Forsyth). Loved it. Had a great coach, Richard Gizinski. After the first day, he saw that I had struggled horrifically, and he came up to me and said, 'Don't quit. Don't quit today. You can quit next week, but don't quit today.' It stuck with me. It was one of those moments when somebody sees that you're weak and gives you the nudge that's needed.
"I didn't quit, and I ran in high school, started doing triathlons in college. And then took a short, two-decade break after college (laughs) when we started having kids and life got busy.
"When I was in my 40s, I picked up running and doing triathlons again. Didn't truly get serious about it until about a year and a half ago, when I fell in with the High Point Pub Runners. They have inspired and motivated and dragged me along to where it's been a great journey."
A typical week
"Normal week is around 40 miles. I typically run six days a week. Long runs on weekends. Most of the time I'm doing back-to-back long runs on Saturdays and Sundays. I run either once or twice a day throughout the week. Fridays are my fun day. My goal race this year is the Chicago Marathon. Everything is about building mileage for that. Get the mileage in place, then the speed comes along because of it."
His coach now
"Stevven Anderson is my coach. I started working with him before I did the Pilot Mountain to Hanging Rock Ultramarathon (50K) last year. I did my first marathon (in March 2018), which was the Wrightsville Beach Marathon. I fell in with the Pub Runners, and I'd never done anything longer than a half marathon, and they convinced me that I was capable of it; they lied (laughs). I did training by myself for it, and we all know how that works out. (Stevven) has drastically improved me; had to break a whole lot of bad habits. I was able to get through the Pilot Mountain to Hanging Rock."
Favorite place to run
"I love running on trails. It is so mentally engaging. Everything is changing, and you've got to be paying attention. There's no time, no matter how far you're going or how long you're out there, that your mind wanders. Whether it's Bur-Mil Park or the Sauratown Mountain trail system around Hanging Rock. Or even just going out and running around Salem Lake; it's cool, you hear nature, you hear squirrels, you see wildlife, you're not dodging cars."
Faster, higher, stronger
"The fartleks. That is a good workout. I call a lot of the workouts Stevven gives me the 'Stevven Hates Eric Workouts.' What has been the most effective is forcing me to run fast at the end of a long run, of putting a speed workout in the middle of a long run. The other thing I really like to do is yoga because it unwinds all of the damage I do to my body. I try to do yoga once a week."
Life passions
"I have two children. They're my world. Unfortunately, I'm now more of a spectator than an active participant. My daughter (Kayla) is at Carolina, graduating this year. My son (Ethan) is a junior in high school at R.J. Reynolds. Spending time with them and doing things with them is big in my world. I'm also an active Boy Scout leader (Troop 712, Winston-Salem)."
A big rookie mistake at Wrightsville
"My very first marathon. Typical first-time marathoner. Mile 1-10, I am a running god: I'm high-fiving people, the whole nine yards. Well, fast forward through Mile 15, 18, I'm starting to wind down. And of course, making that rookie mistake of basing your nutrition off mileage as opposed to time, I had misjudged how many Gu packets I needed because the first 6 miles is a lot faster than the last 6 miles. I hit Mile 23, and it is the last aid station, and I know my body is spent. I need something. I need a kick of energy to get me through these last 3 miles. Having talked to people within the Pub Runners, they'll talk about the ultramarathons and the food they have: There's Coke and Pepsi and brownies, these things that are pure sugar. They had water and Gatorade.
"There's a person standing there with a large tongue depressor with this white cream mixture on it. I think to myself, 'Exactly what I need! Icing. Pure sugar.'
"I grab that stick, and I lick it before the person who was holding it could say anything, and of course we all know where this is going: It's not icing, it's Icy Hot (laughs). My tongue goes numb. I can't spit. The poor girl runs up and says, 'Are you OK?' We won't say what I said (laughs). That was my first long-distance experience.
"Mile 24, I recognized that all of a sudden everything went quiet. I thought, 'Oh God! I've gone deaf!' But then I realized my phone had died, so my music had quit. Mile 25, I said, 'Thank God, my legs don't hurt anymore. Oh God: That means I can't feel my legs; I better stop and walk.' After about a quarter-mile of walking, I regrouped and was able to finish that last mile and picked up my pace and was actually very happy with how I ran that last mile. I washed it out with several beers. I rehydrated beside of the keg."
Priorities: Finishing the race
"Had an interesting experience (at Pilot Mountain to Hanging Rock): Fell at Mile 29 and basically ripped the side of my leg off. It was a nice 15 stitches. Hurricane Michael had just come through. Where they had cut the limbs off, where I chose to trip up and fall and land, I caught one of those branches. The forward momentum laid the side of my leg open. John Doggett and I were running it together. I rolled over, and we did an assessment, he helped me get to my feet, and I was like, 'If I keep going, I get to medical attention faster.' So we bandaged it up the best we could, and I hobbled on down the last 2 miles of the race. I would have dragged myself on my belly to finish that race. I had worked all year long. To this day, that is my favorite race, including having to go to the emergency room and getting stitched up. It is my favorite race I've ever done."
Running inspirations
"The Pub Runners as a group. They have been the most welcoming group, whether it is the runners who are the elite runners who are in contention to win the overall race or whether it's the walker who is going to finish dead-last. Every one of them is there wanting you do to the best that you can do and wants you to have a good time while you're doing it. Everyone is welcome. The first time I went running with them, I showed up at Fleet Feet thinking I was a good runner. About 2 miles into it, they're all chatting it up, and I'm wheezing like an asthmatic goat (laughs). They dragged me along and have made me a better runner because every Thursday night, it's just like I'm running a free race because I'm running to keep up. I've tried several groups, but that was the group I fit in well with."
What I think about while I'm running
"Not tripping. I have fallen numerous times. Most trail runs, I fall. And at this point, I'm not afraid to fall. I use that as an advantage in a race. I'm willing to go through the middle of something know that I might fall, but I know I'll be OK."
Look what I did
"Finishing the Pilot Mountain-Hanging Rock race. That's my greatest accomplishment. That, for me, was fairly epic. The elevation change, the distance, the technical portion of the terrain. Having enjoyed every moment of it."
Something I'd still like to do
"I want my hundred-mile belt buckle. Next year. This year's goal is to break four hours at Chicago. Everything is about me breaking the four-hour mark at Chicago."
Up next
"Ragnar Relay (Niagara Falls), the last weekend of May. I'm getting ready to have surgery (today, for a hernia); Ragnar is five weeks later. Doctors have told me a four- to six-week recovery program. I have to come out of recovery directly into a relay. I will run lots of the Trivium races this year for the club points. I plan on doing a couple of half marathons, just to judge where I am in my training for Chicago."
Words to the wise
"Make it part of your life. You run when it's cold, you run when it's hot, you run when it rains, because it's going to be those conditions on race day. And you do it because you love it. It's a life-saver for me, both mentally and physically."
Runners: Eric Ebert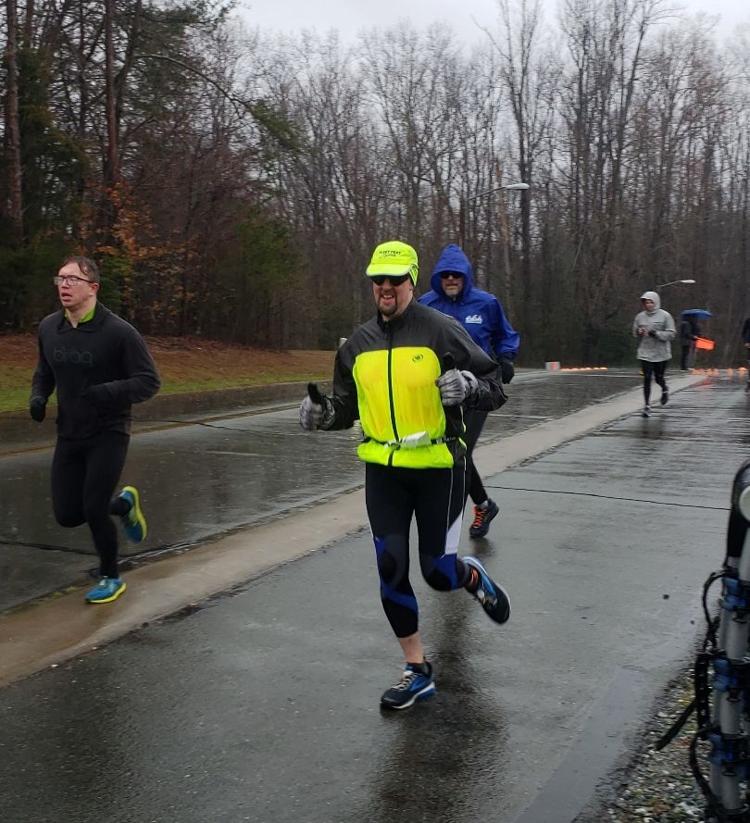 Runners: Eric Ebert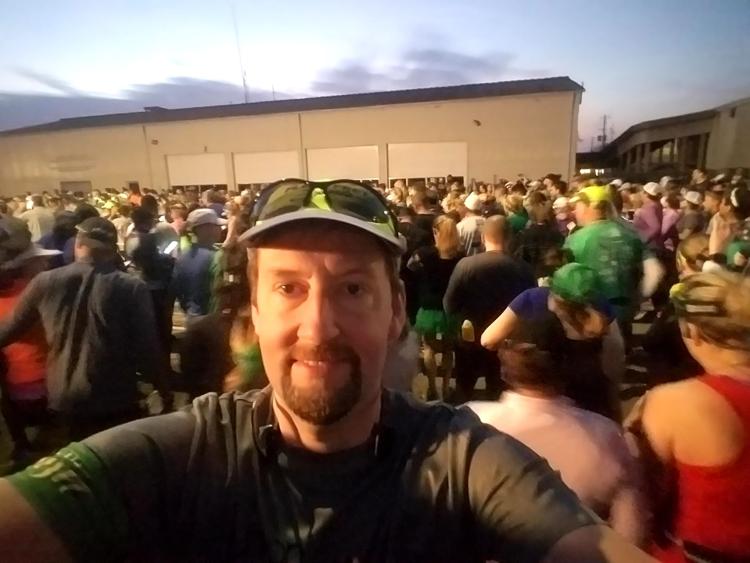 Runners: Eric Ebert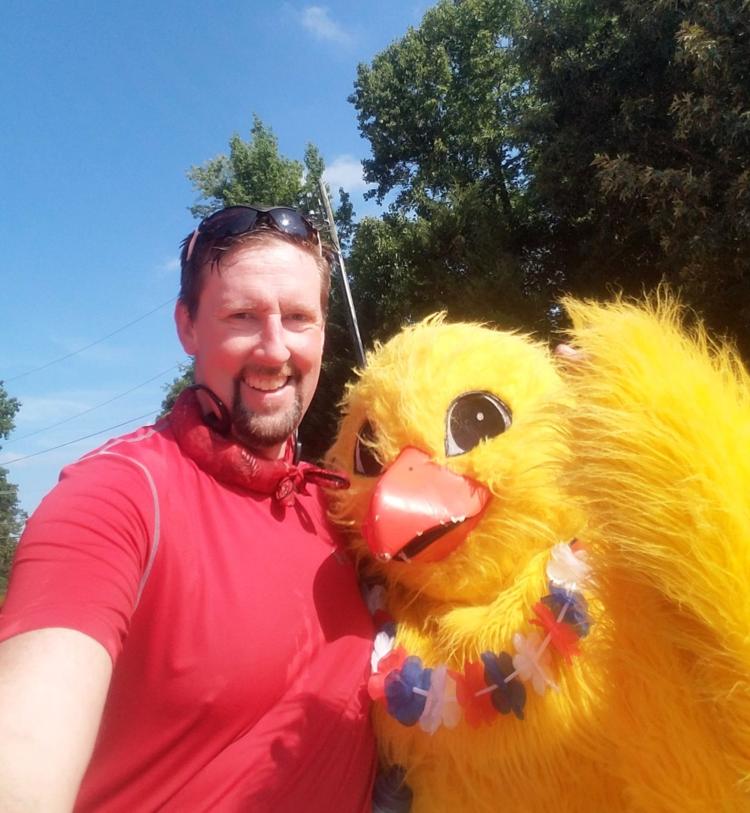 Runners: Eric Ebert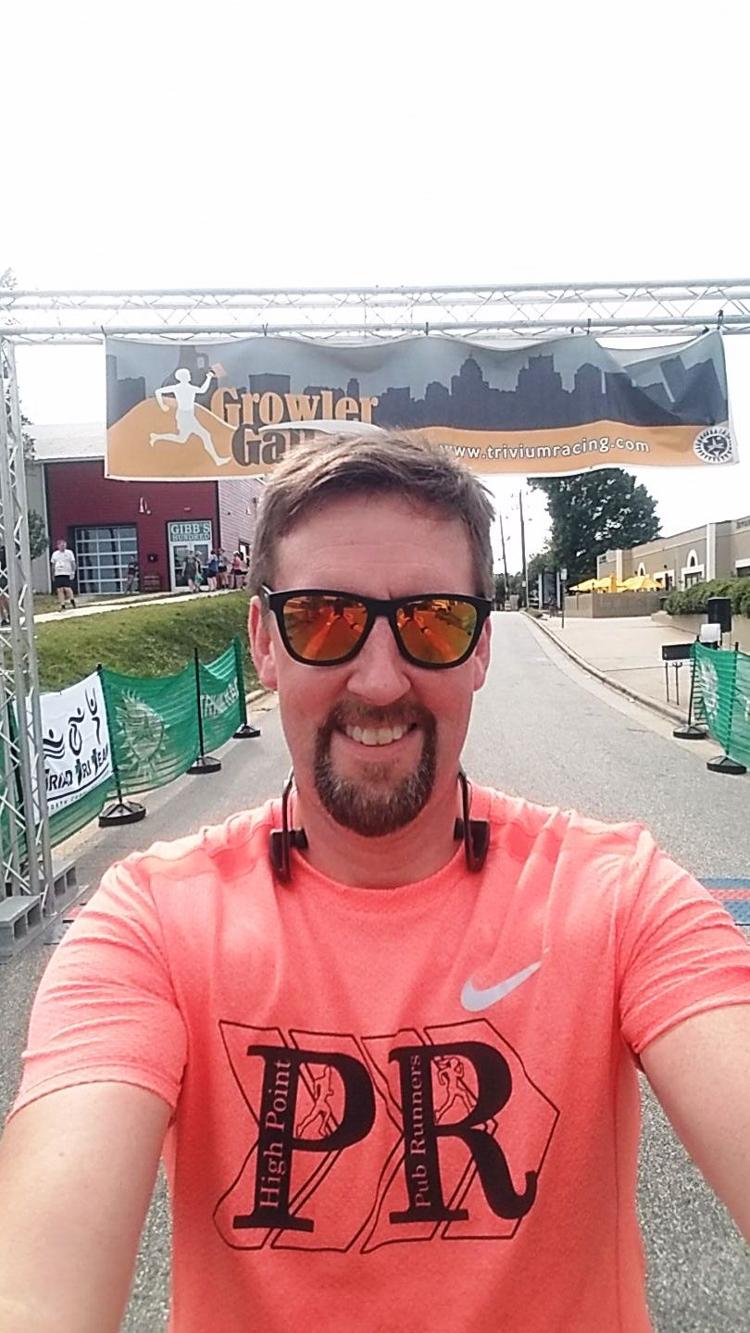 Runners: Eric Ebert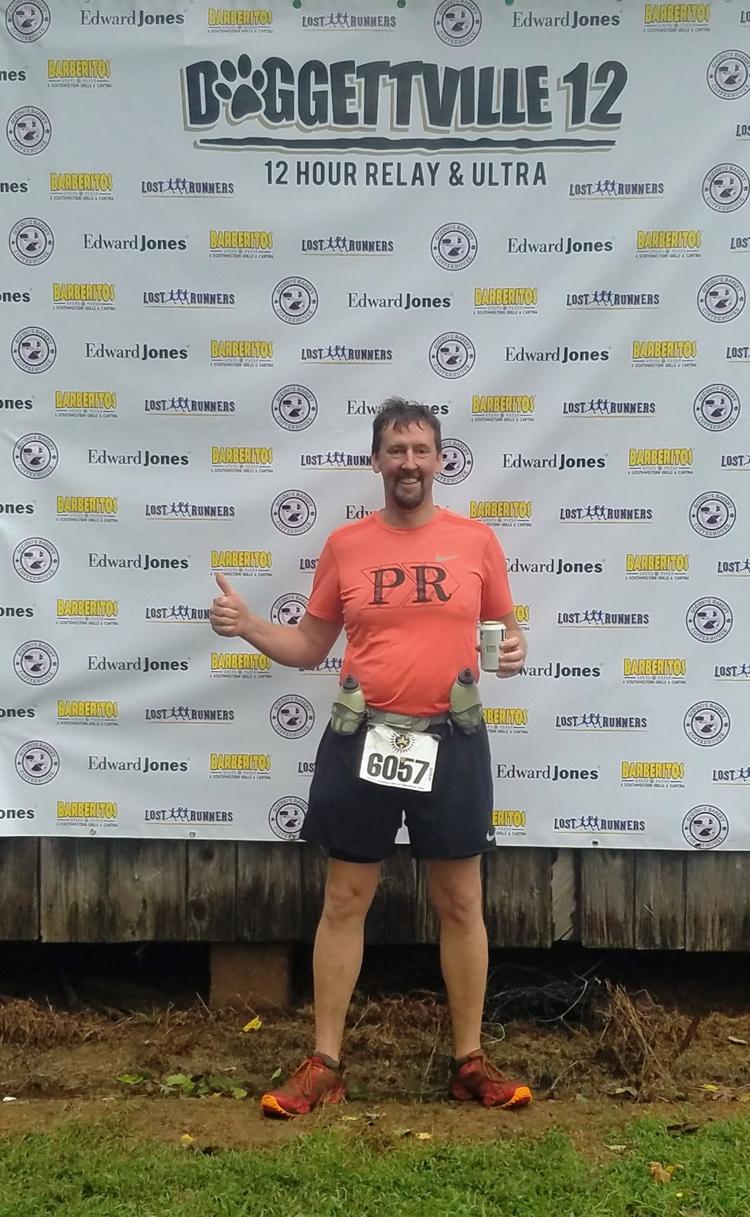 Runners: Eric Ebert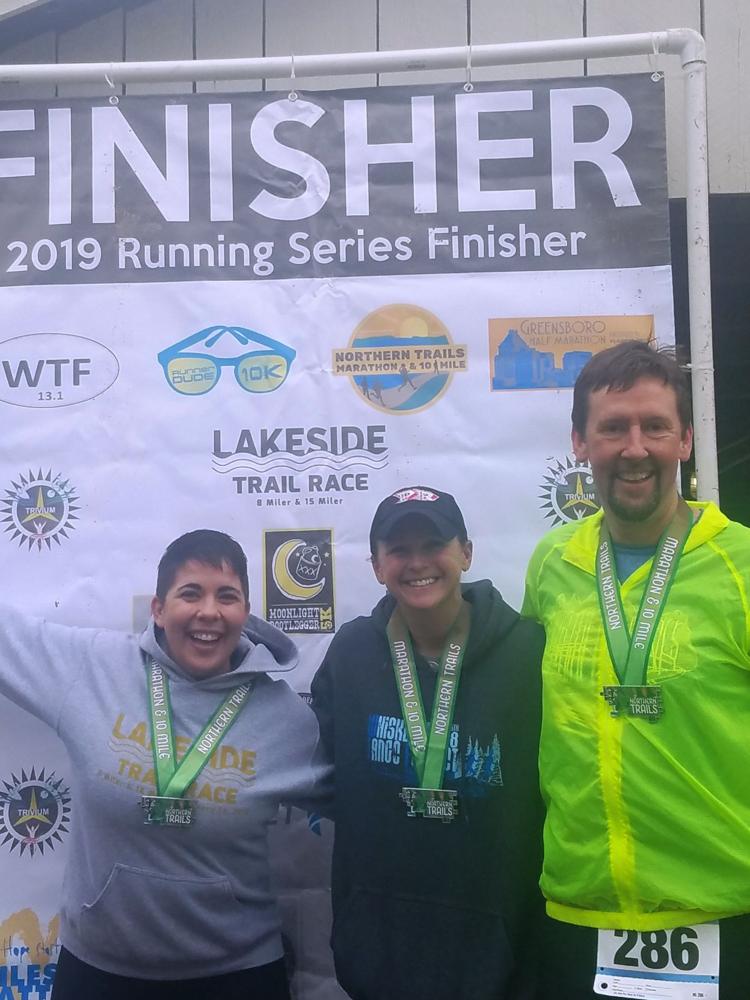 Runners: Eric Ebert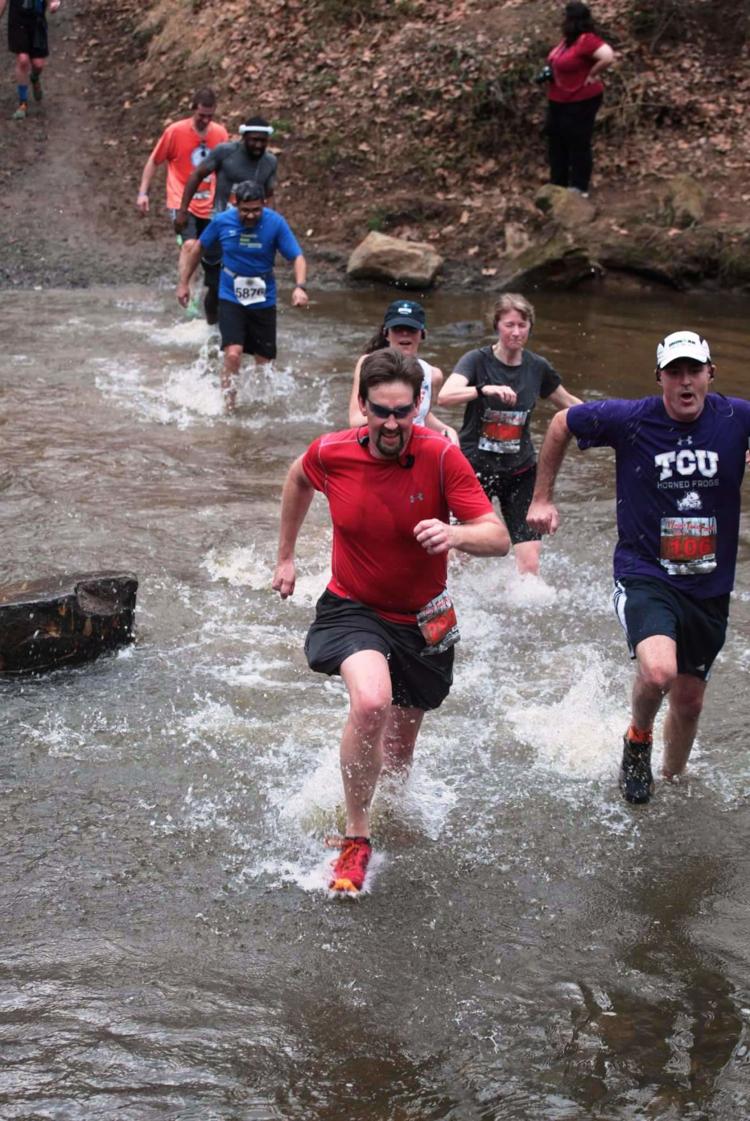 Runners: Eric Ebert
Runners: Eric Ebert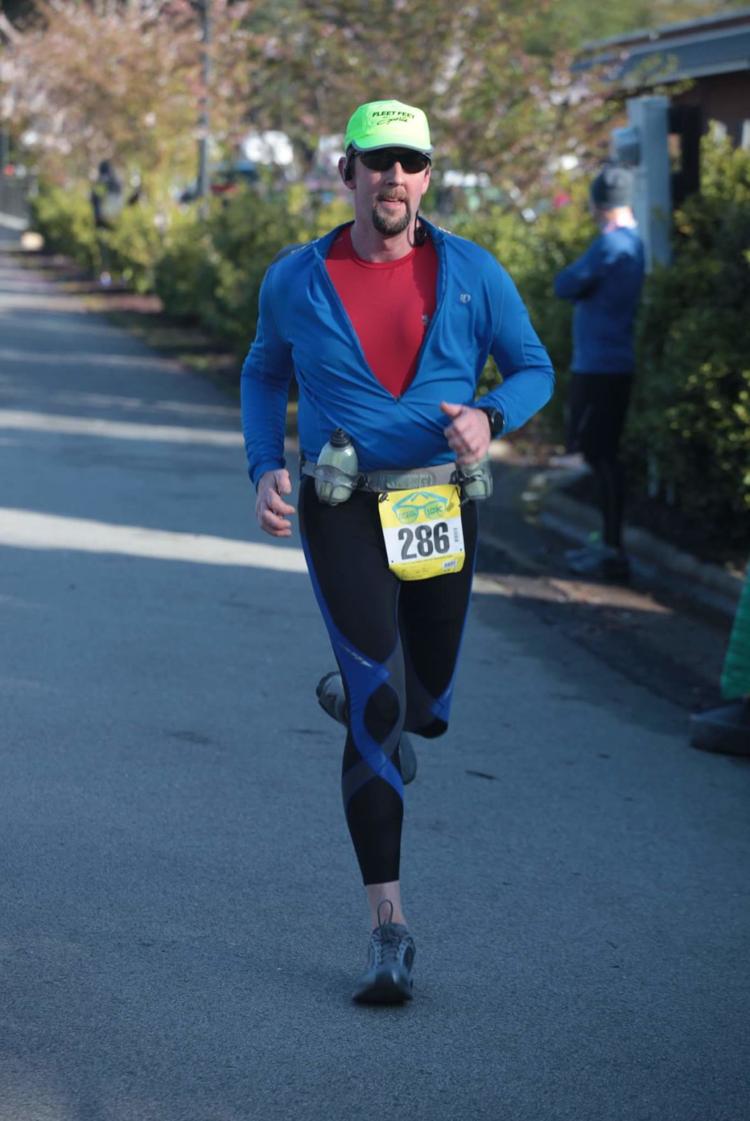 Runners: Eric Ebert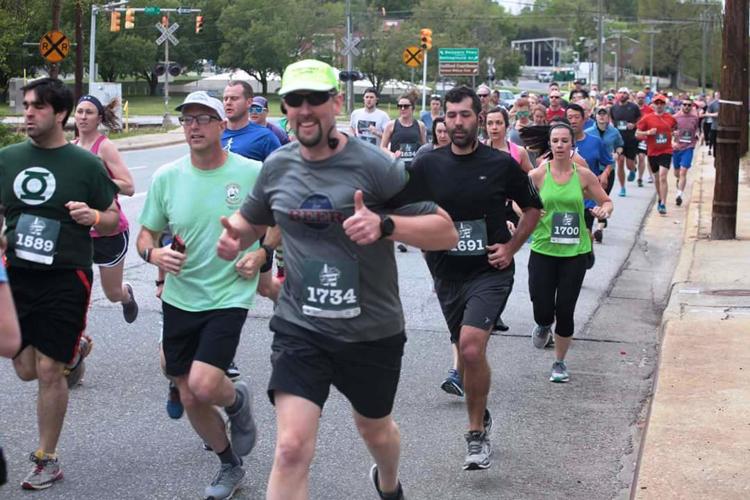 Runners: Eric Ebert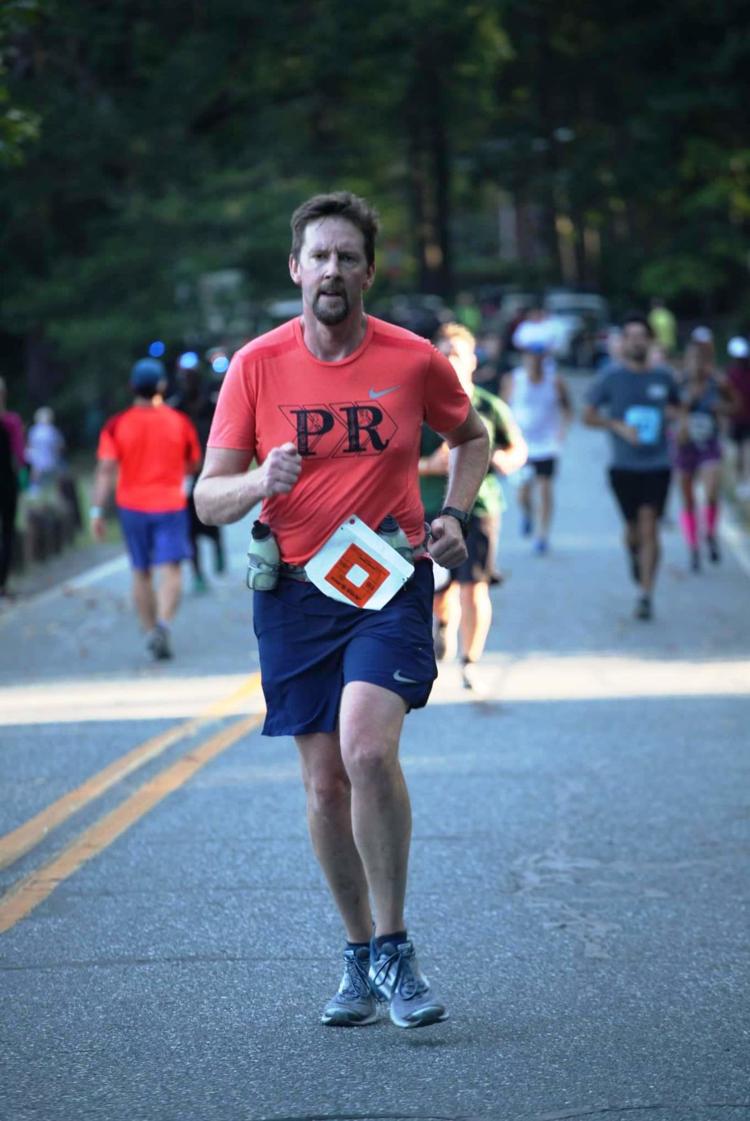 Runners: Eric Ebert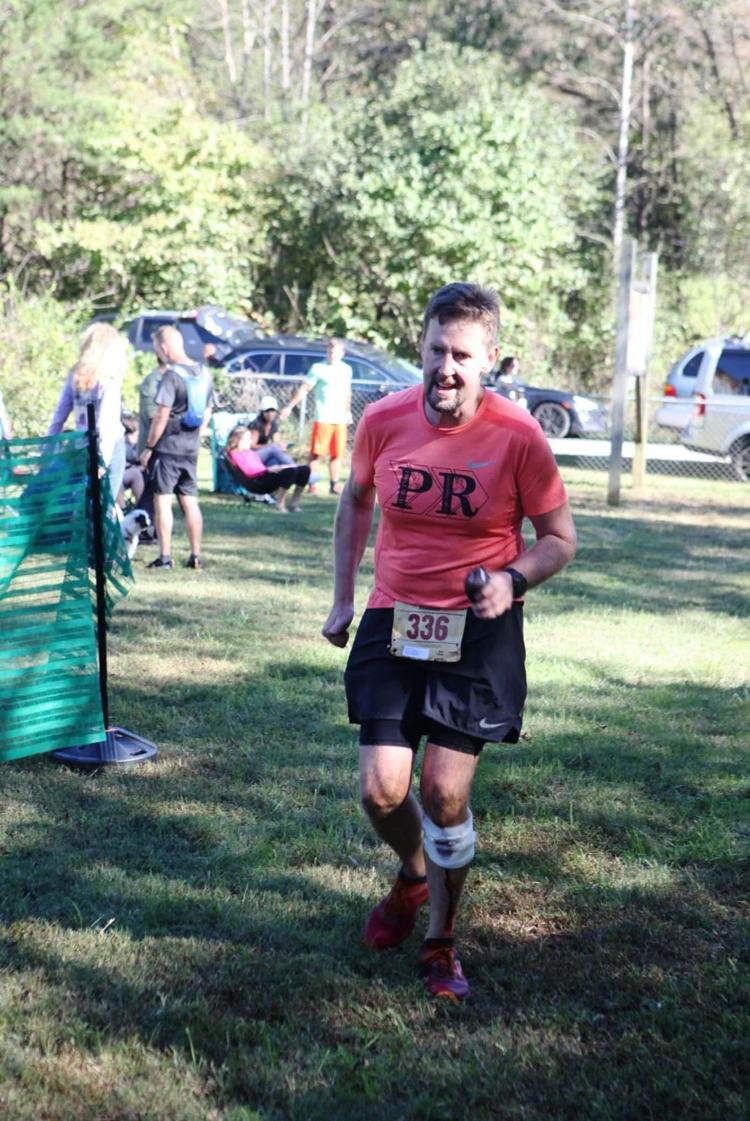 Runners: Eric Ebert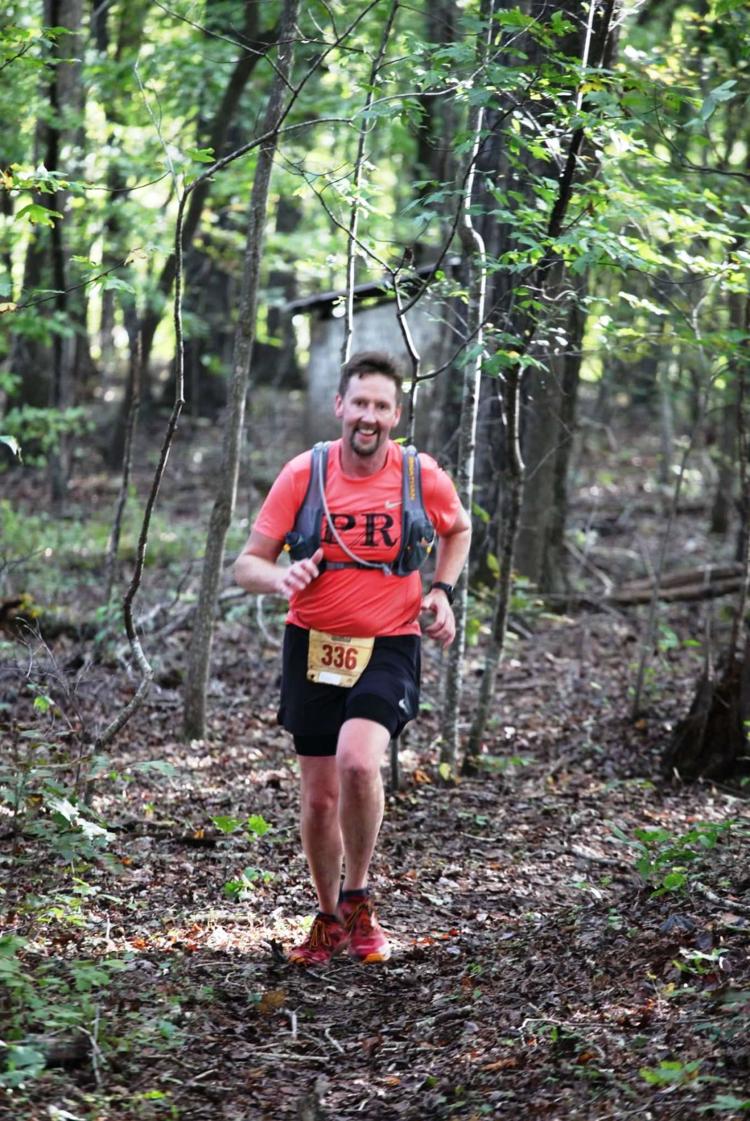 Runners: Eric Ebert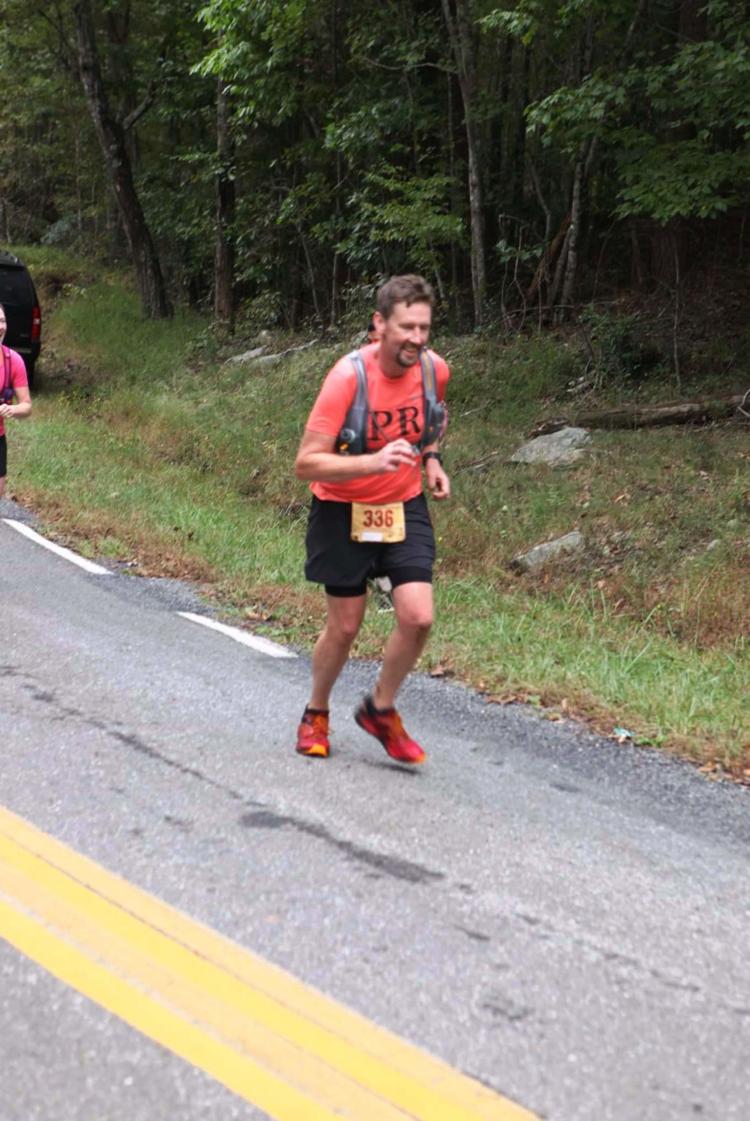 Runners: Eric Ebert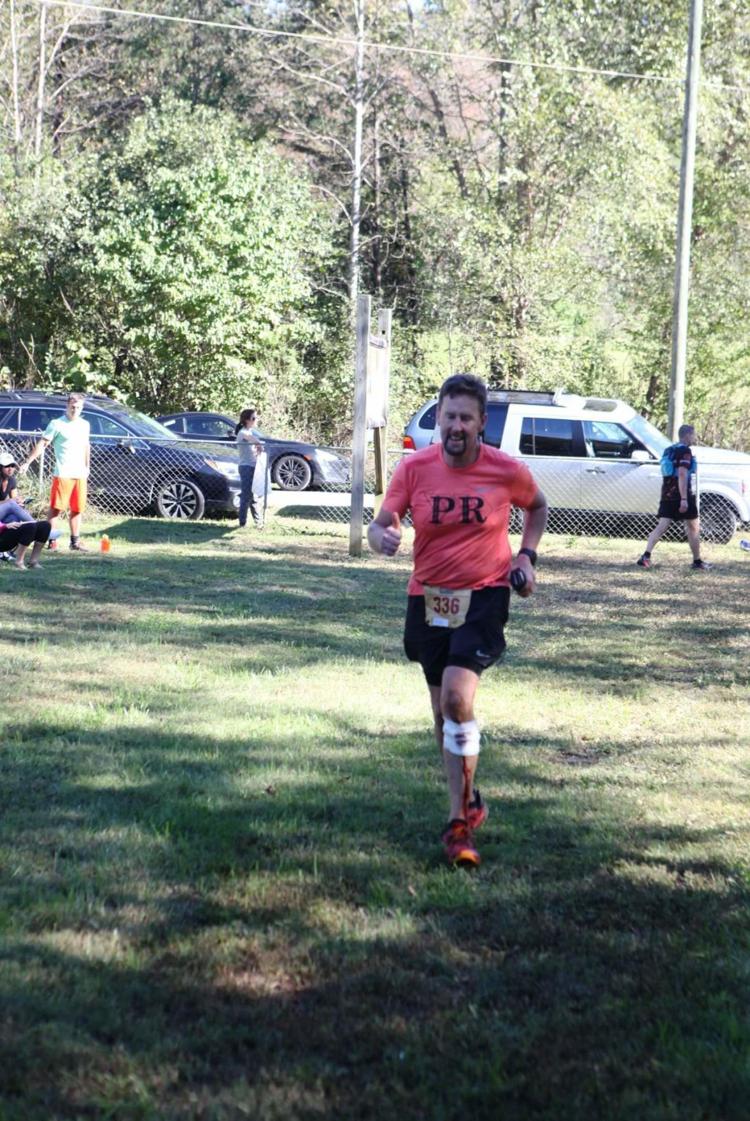 Runners: Eric Ebert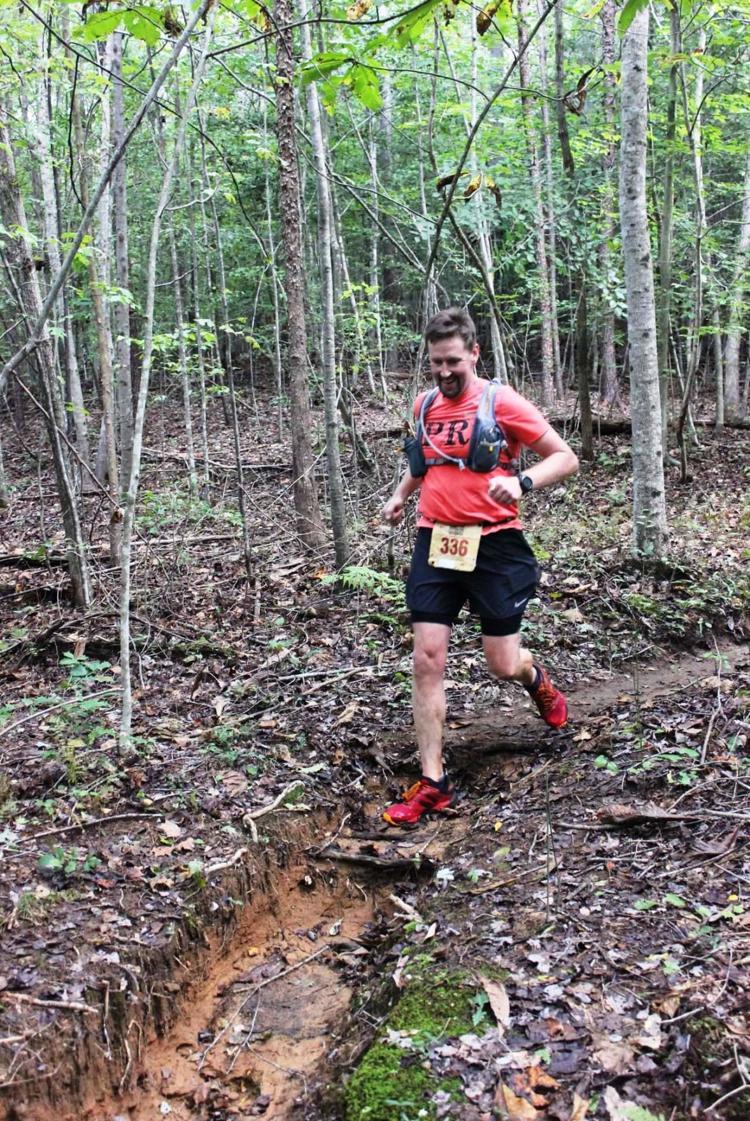 Runners: Eric Ebert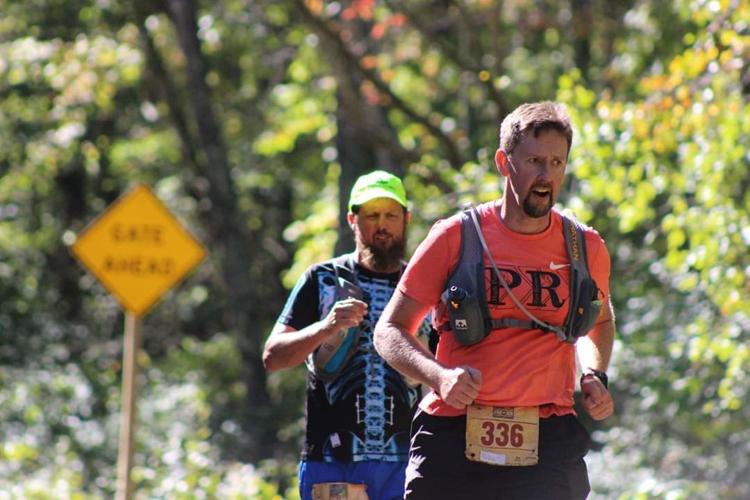 Runners: Eric Ebert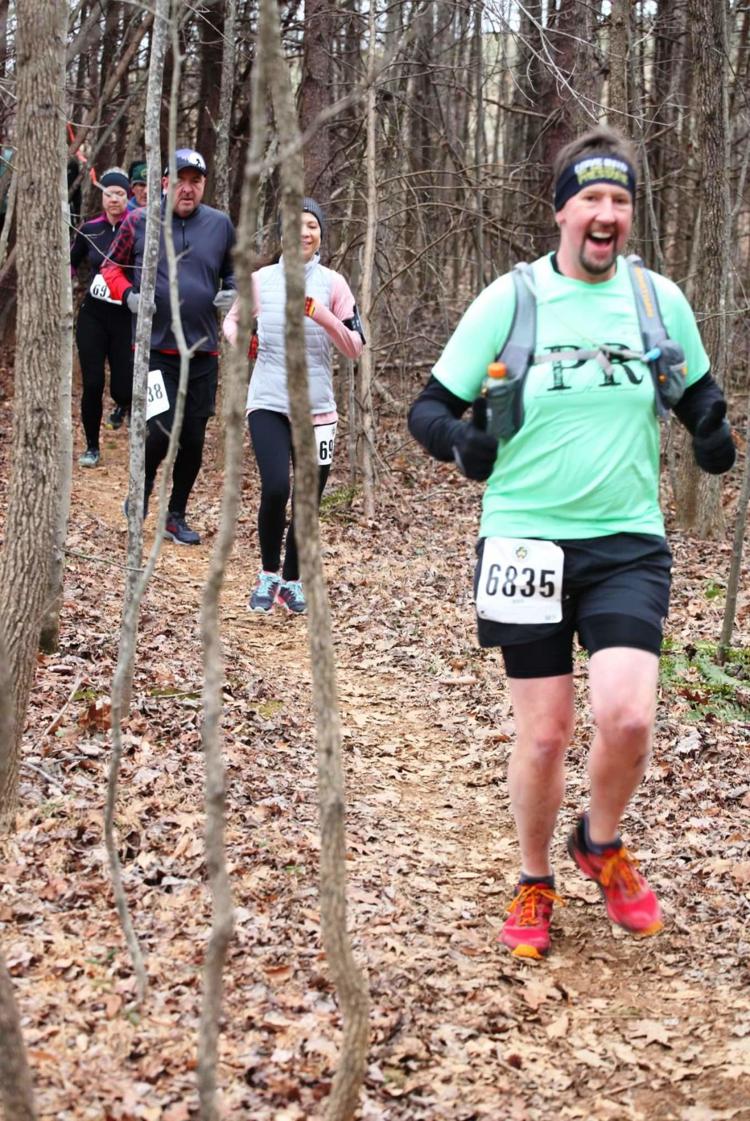 Runners: Eric Ebert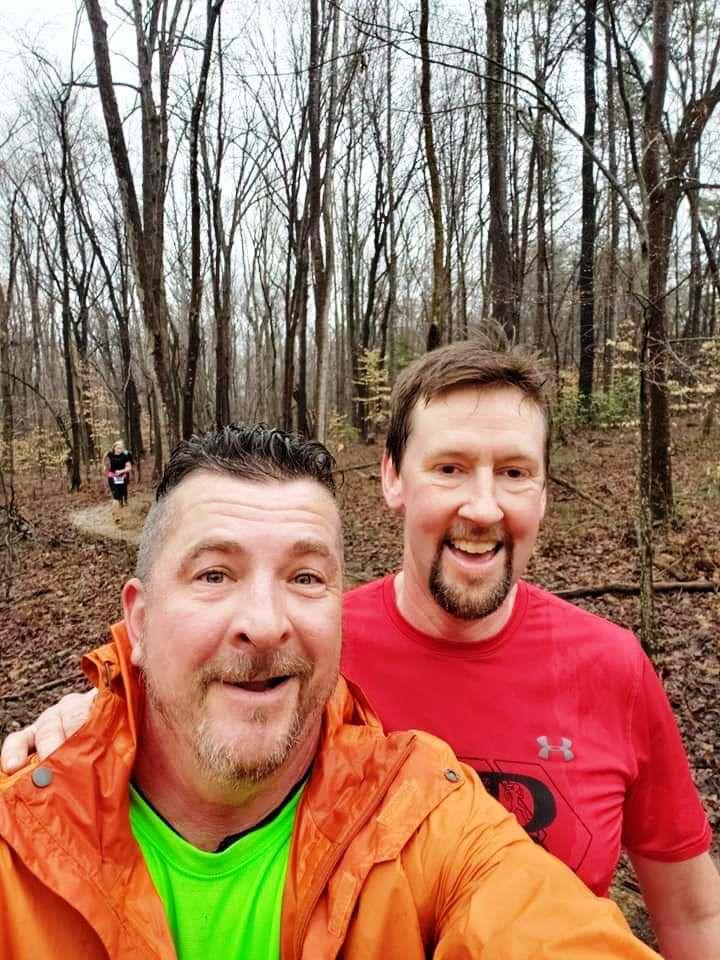 Runners: Eric Ebert