More than 100 runners have signed up for tonight's benefit run in support of ovarian cancer patient and runner Rebecca Sarver.
The She Believed She Could So She Did 5K and 10K runs will begin at 6:15 p.m. at Fleet Feet Sports at 3731 Lawndale Dr. Online registration is closed, but runners can sign up beginning at 5:15 p.m. today.
The She Believed She Could So She Did 5K and 10K, in honor of ovarian cancer patient Rebecca Sarver, will be on Monday night at Fleet Feet Sports in Greensboro.
Sarver, 47, has been diagnosed for a second time with small cell ovarian cancer. She spoke by phone Friday about how treatment is going and about her network of support.
On her current treatment
"We're on the last medication I have available to me. That's what I'm doing right now (every other week in Chapel Hill). It's immunotherapy. There's been a lot of success with immunotherapy with cancers. It's definitely different. If I see you, I look pregnant. The tumors are so big in my belly that it's more obvious now. You could look at me before and not really tell, and now you can definitely tell that there is something going on. But otherwise, for the most part, I feel OK. I get tired easier. They're doing everything they can to keep me comfortable and to keep moving forward.
(Click on the images to read descriptions):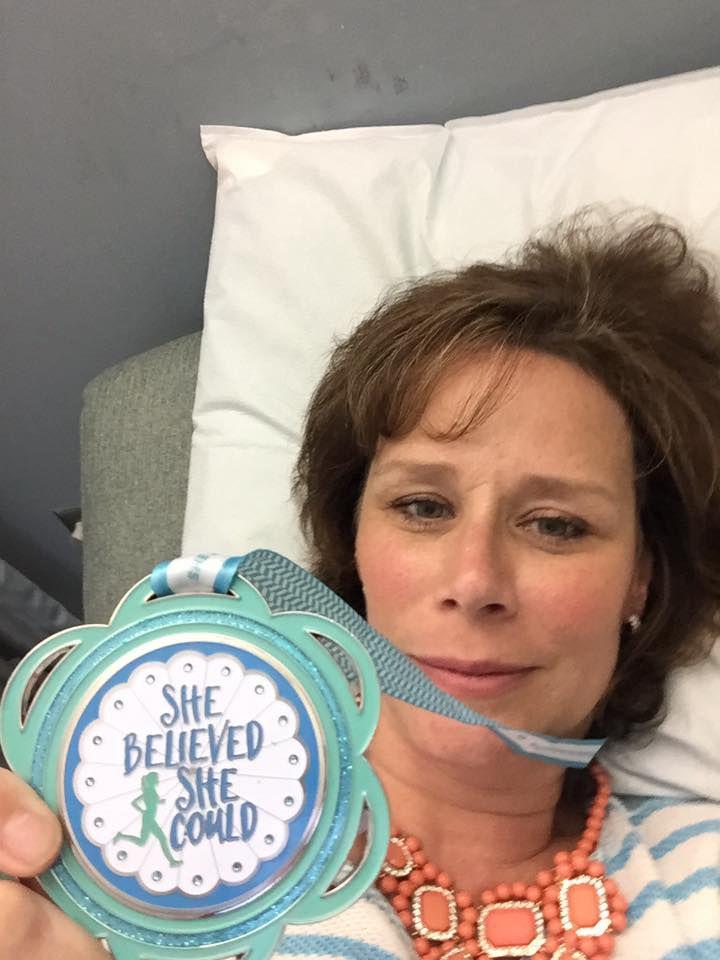 "It's a shot in the dark. I actually asked them to do it because there's an email group on Yahoo for small cell ovarian people. There were girls on there who have done immunotherapy and they have had success with it. One girl is in remission. But that's how I found out about it."
On a summer trial at Memorial Sloane Kettering in New York
"That did not work. I already had approval for the immunotherapy. We started that, but I had to get stabilized when I came back from New York. I was really sick with my kidneys. It took about a month to get stabilized with all of that and then I started the immunotherapy. I've done two treatments, and I go every other week."
On support from the running community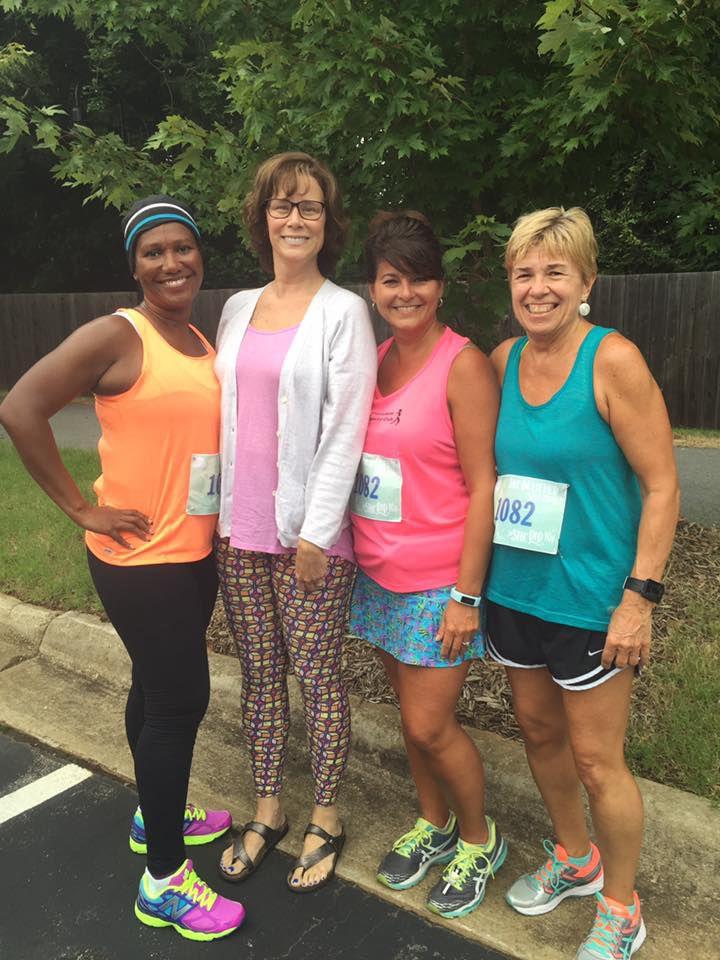 "Oh my goodness, unbelievable. The support from friends and family has been just extremely overwhelming. People I don't even know are sending me things. Like the Streakers sent me a package of cards. Jen (Goff) had sent out an email and all of these people dropped off cards at the (Fleet Feet) store. Some of them I knew, but some of them I didn't. People were reaching out to me on Facebook that didn't get to send a card, telling me they're praying for me, wishing me the best. I have said all along, my friends and family have been amazing."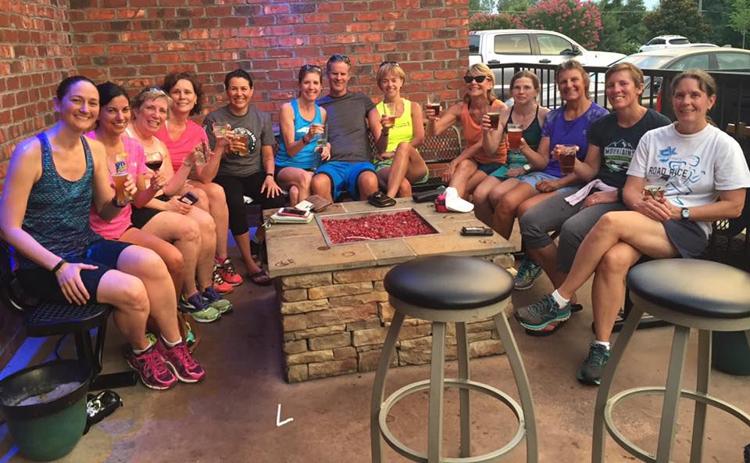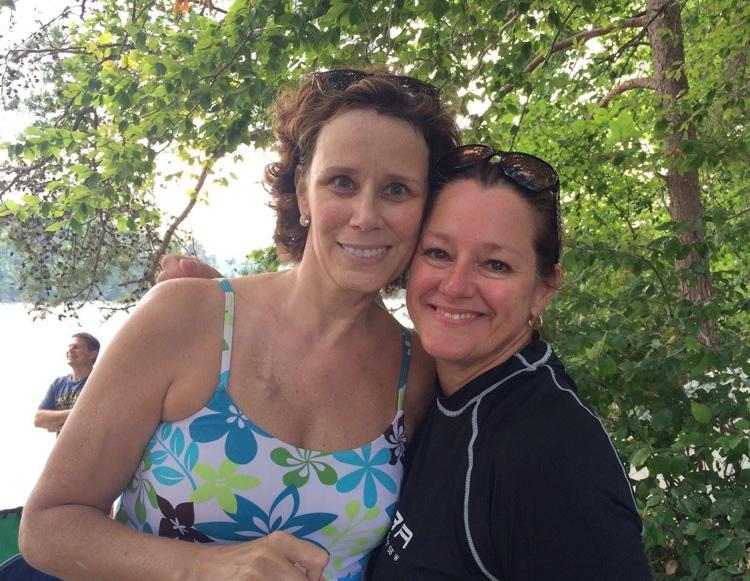 On how people can help
"The greatest gift people give you is their time. People taking time to make us a dinner, or offering to clean the house, or offering to go to the grocery store. It's just been amazing, the outpouring of support that way. We've done several trips – a Disney cruise back in February. That was wonderful. We just got to get away and relax a little bit."
Rebecca Sarver got over the initial shock. She got up and kept going. When it was behind her…
On tonight's event
"I'm blown away that they would do that for me. ... The (Greensboro) Running Club has been very supportive of me. The fact that they would do this, and Fleet Feet stepped in, it's just overwhelming. I'm very grateful."
On her husband, Dean, and sons Grayson (junior at Page) and Branden (eighth-grader at Cornerstone)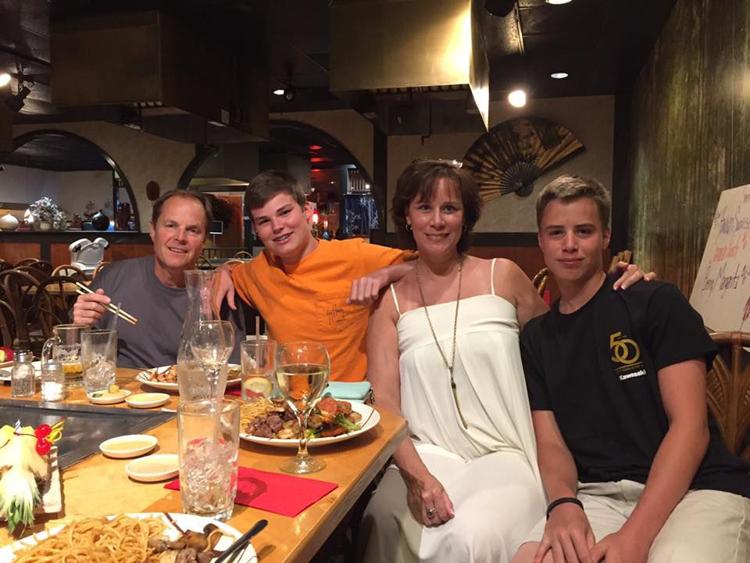 "They're wonderful. They're very protective. The kids have been great. If I need anything, they're right there. It's been hard on them to see me like this. Now, I have a visible reminder that I'm battling cancer. It was easier for them when they couldn't really see it. They seem to be doing well, and they're just good kids and my husband has been wonderful. You pull together when things like this happen. My mom (Louise Ensley of Greensboro) has been the rock through all of this. She's at my house at least three days a week, helping, doing laundry, helping with the boys. She has just been the rock for me."