Arm wrestling doesn't normally fall into anyone's cross-training routines for running.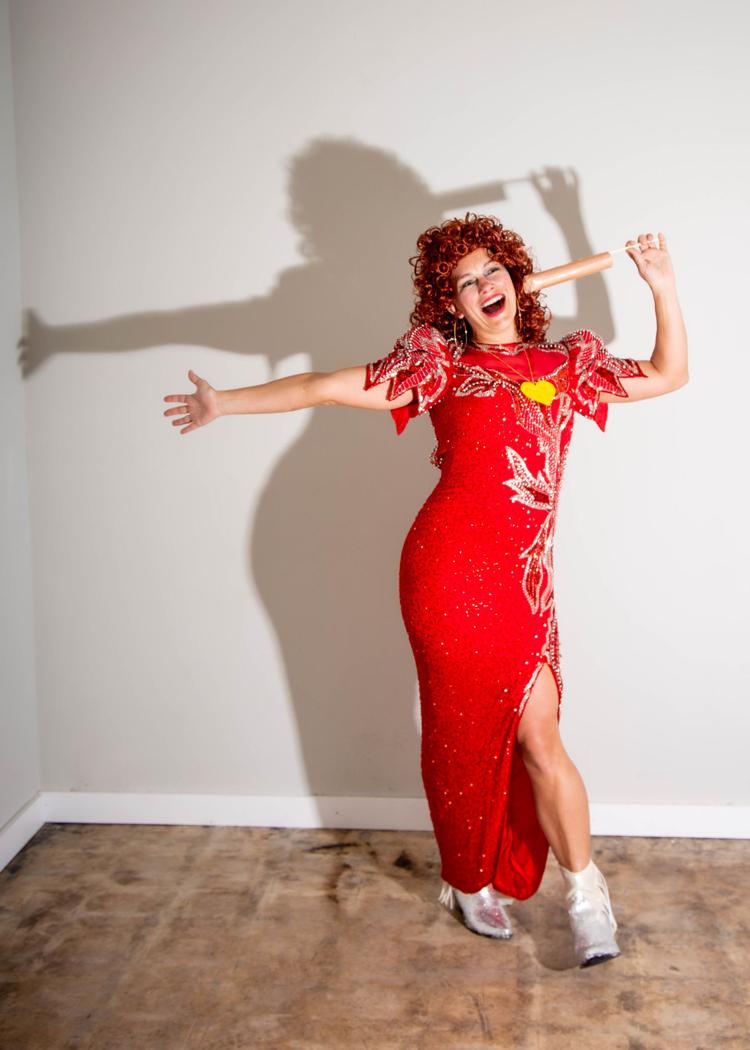 But the running community will have a bit of a presence, in participation but also inspiration, at the Greensboro Arm Wrestling League's Brawl XII: Country Queens on Saturday night.
The event, from 7 to 10 p.m. at Gibb's Hundred Brewing Co., 504 State St., will be a fundraiser for She ROCKS the Triad, an organization founded in Wilmington that supports ovarian cancer research and women in the Triad who have been diagnosed.
Lisa Muratori, wrestling as Carrie U. Under and raising funds for She ROCKS in memory of runner Rebecca Sarver, and Laura Eynon-Way, as Reba SmackEntire, are two from the running community who will be among the eight participants.
Ovarian cancer claimed Sarver's life in 2016 at age 47. During her first of two bouts with the disease, she managed treatments while continuing to get in her runs.
"I had my moments, but I'm going to get back, one way or another," she told me in 2015. "I felt like a tough girl."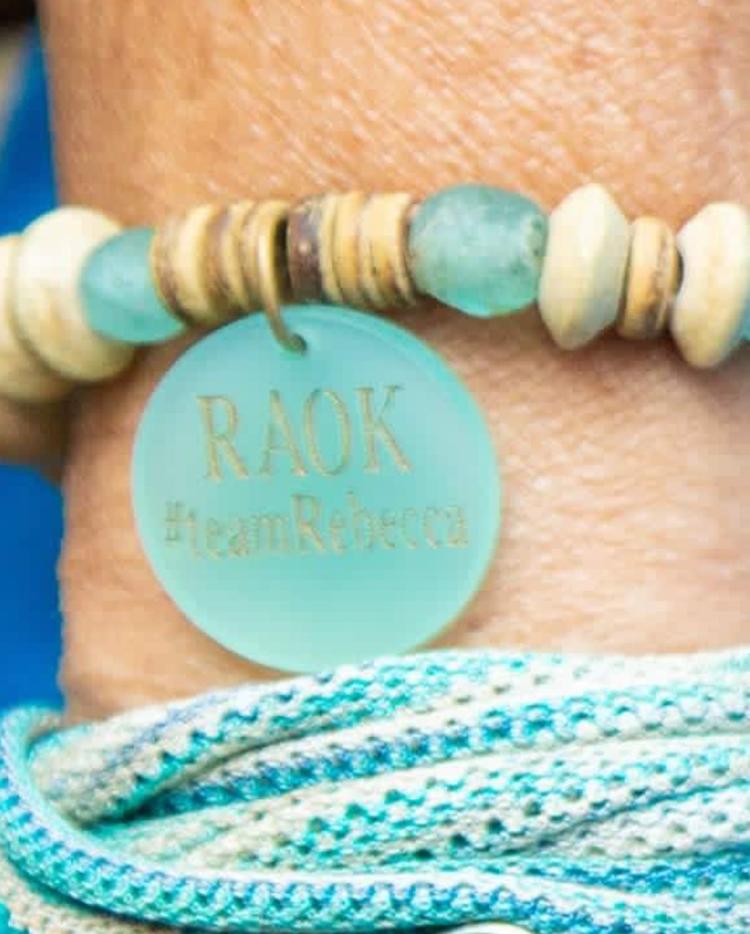 The wife and mother also wrote reminders on social media encouraging others to do something, to perform random acts of kindness, to help someone else.
Click here to make a tax-deductible donation in support of Carrie U. Under, and click here to donate to She ROCKS in honor of Reba SmackEntire.
Muratori spoke recently about GRAWL Brawl XII and Sarver, and here's what you need to know.
Time and date
7-10 p.m. Saturday
Site
Gibb's Hundred Brewing Co., 504 State St., Greensboro
Tickets
$7 in advance (click here to purchase), $10 at the door
Also in the Brawl
Brawly Parton, Johnny Smash, Shania Trainwreck, Natalie Campaigns, Trailer Swift and She Denia Pain
Also at the Brawl
Celebrity judges: local professional wrestler Kaydin Pieree, model and Instagram influencer Ashley Carter, and local musician and performer Molly McGinn. DJ 87 also will be spinning during the event.
Why it matters
"We need to get the word out. We need to really push because (ovarian cancer) is a silent killer of women, of wives, daughters. It's not just a woman's disease; it affects family. ...
"This is near and dear to my heart. I'm gonna do this in honor of Rebecca. I'm going to get the whole running community involved. I'll find ways to do that."
Prevalence of ovarian cancer
According to the Centers for Disease Control and Prevention, ovarian cancer occurred in 10.3 per 100,000 women as of 2016 statistics, making it the 10th-most prevalent (breast cancer was No. 1 with 124.2 cases per 100,000). But ovarian cancer was the fifth-most deadly, causing 6.8 deaths per 100,000 women (lung and bronchus ranked No. 1 at 31.9).
The American Cancer Society projects that 22,530 women will receive a new diagnosis of ovarian cancer in 2019 and that 13,980 women will die from it.
Muratori and Sarver
"I've known Rebecca, gosh, her kids were way younger. We met through the Greensboro Running Club, through the running school, we were coaches together. Just a wonderful spirit.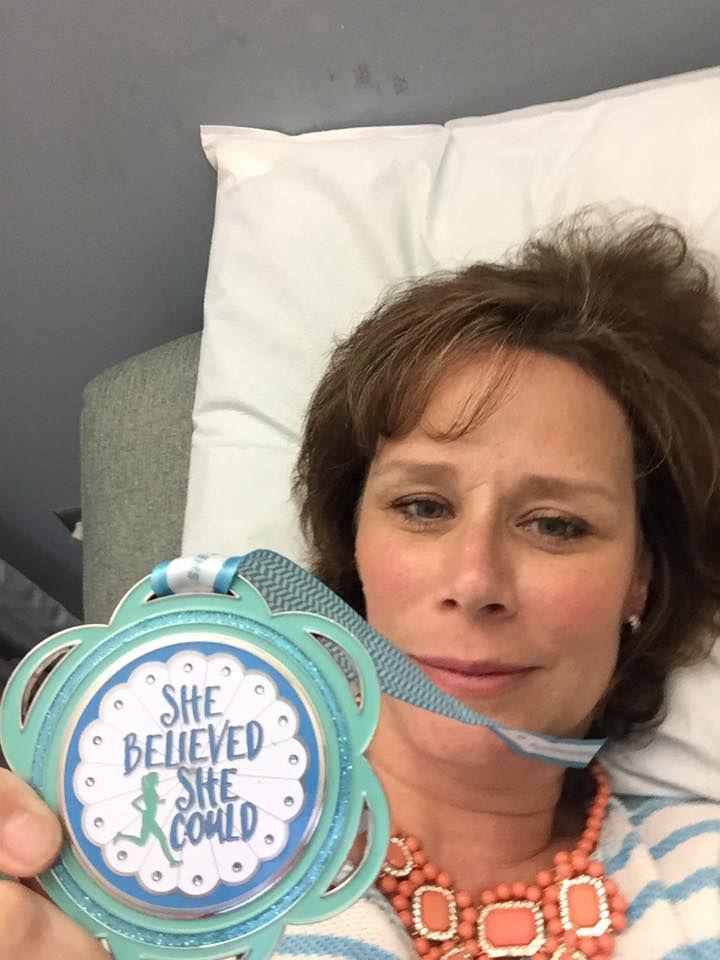 "Even when her kids outgrew their Transformers, she thought of me and said, 'You've got all these new grandsons; here, take these, my kids don't use them anymore.' It was two Tupperware totes full of them. That's just kind of spirit that she was. So she was always giving, and she was always so graceful. When we were doing the running club coaching clinics, she was such a great positive force. ...
"If this organization had been around when Rebecca was around, she definitely would have been a part of it and would have had so much more exposure than just her friends and the running community. It just exemplifies what Rebecca was doing. It's bringing that awareness out."
The intensity of GRAWL and the BRAWL
"Oh, it's intense. It gets intense. There's only eight wrestlers. I'm up against somebody I know is gonna win. She's just strong as a beast, 'Johnny Smash.' I don't want to lose the wrestling side of it. But what happens then is you have to raise $75 cash to get back in. And I've already got that stockpiled because I've been saving money and selling items on behalf of other people and saying you're donating to my cause in October.
"If for some reason we have a stalemate, saying neither of us can do it because you only have 20 seconds, they call it so you don't get hurt. If that should happen, then there is some sort of a contest that the judges say: It might be lip-sync-off, a dance-off, might be some wrestling, it might be balancing poker chips on your head. It could be joke telling. It's decided who actually wins that way. So it gets very funny."