ROSEMARY LATHER
Residence
Clemmons
Age
62
Finishing time
5:22:50
How I qualified
Tobacco Road Marathon, 3:59:04, March 2018
Boston experience
Third
Marathon experience
17th
How it went
"I was like an hour and 40 minutes slower than my qualifying time. But it was OK. I had hamstring pains since February, and I had six weeks of PT, and it didn't go away. six weeks PT. And then I got over a 104 fever (beginning March 23) for five days. I went to the hospital (March 25), and they tested for meningitis, and it turned out to be mono (diagnosed March 30). I was as sick as anything for two weeks. I earnestly rested, drank tons of water and ate healthy food and just tried to get better. Then last week, I tried running. I ran 3 miles on Tuesday and 4 miles on Thursday, and I could barely get through it. It was slow, and I had to stop and rest. My body was just done, but I decided to come to Boston anyway. I felt like every day, the mono is getting better and recovering. I'm 62, and I was very sick, and I wasn't going to take any chances. So I took my good old time, I run-walked, and I enjoyed it. I felt like I saw all the sights in Boston. I was able to appreciate all the towns. I chatted with a lot of volunteers. I chatted with a lot of runners. A lot of runners were having pain and injury, and I was trying to do what I could to encourage them. It was just a very pleasant day in that regard. I enjoyed the day. It was the hardest marathon I ever did, even though it was the slowest." 
'I love that dirty water'
"Because I was taking it so easy and being careful, I really got to embrace going up Hereford and turning left on Boylston. I was practically in tears. I just didn't think I would go to Boston this year, and I was never sure that I would even finish. I thought it was entirely possible that I would have to quit after 6-8 miles. It was such a joy to turn left on Boylston to accomplish something I didn't think I could do this year." 
How I'm celebrating
"I didn't get to see a lot of my friends, especially from Maryland, because I finished so late. My husband (Tom) and I went out to dinner, and now I'm just going to relax."
Alexandra Apple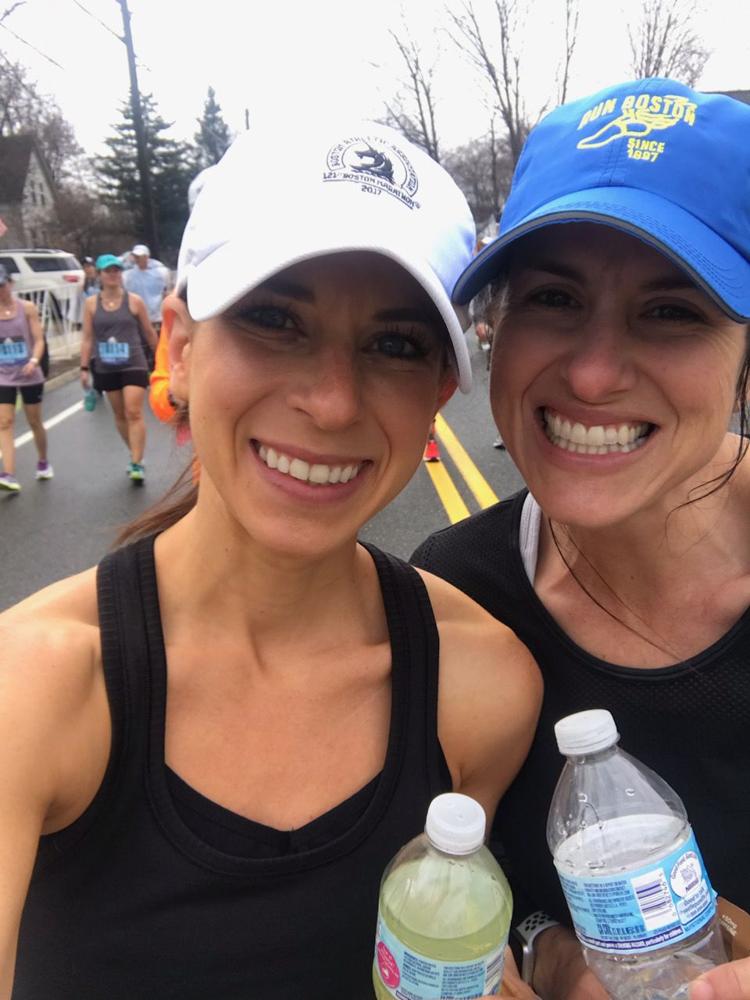 Alexandra Apple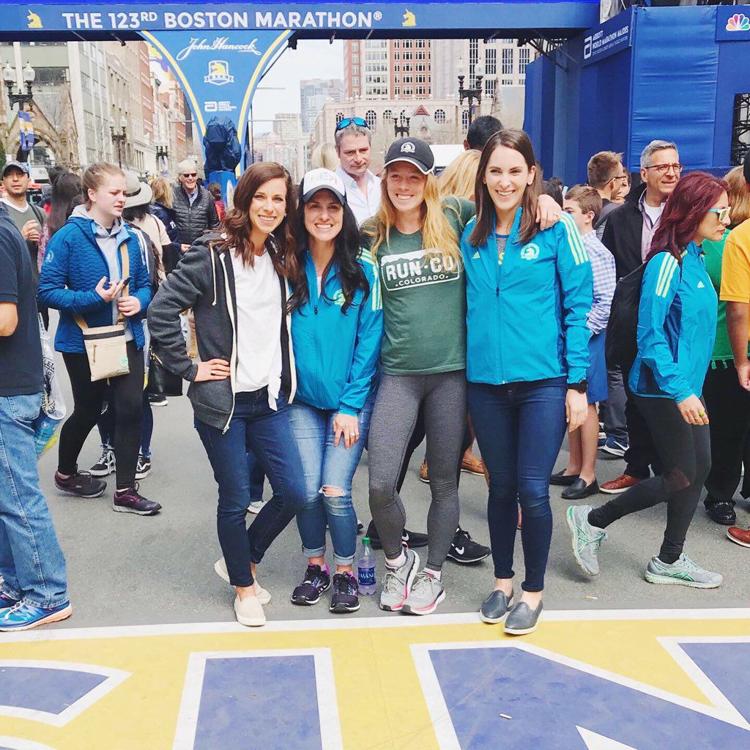 Alexandra Apple
Anna Spivey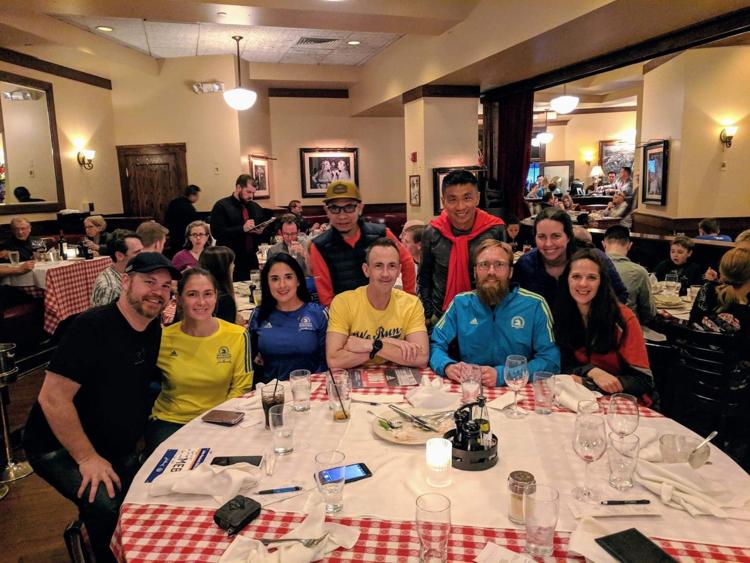 Anna Spivey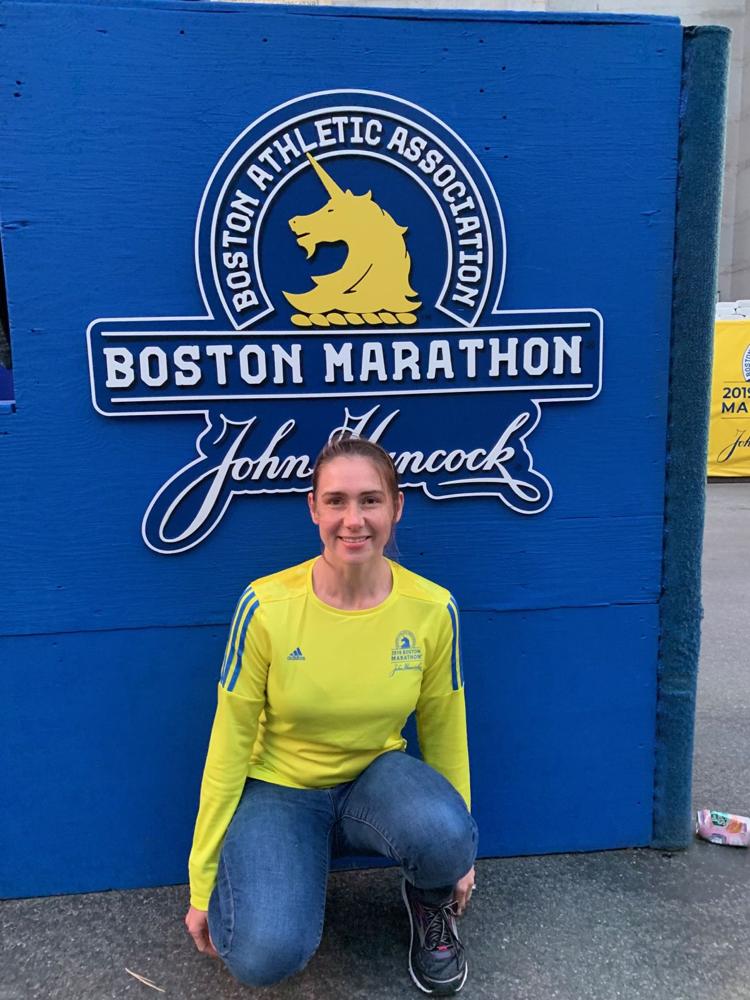 Jay Jahnes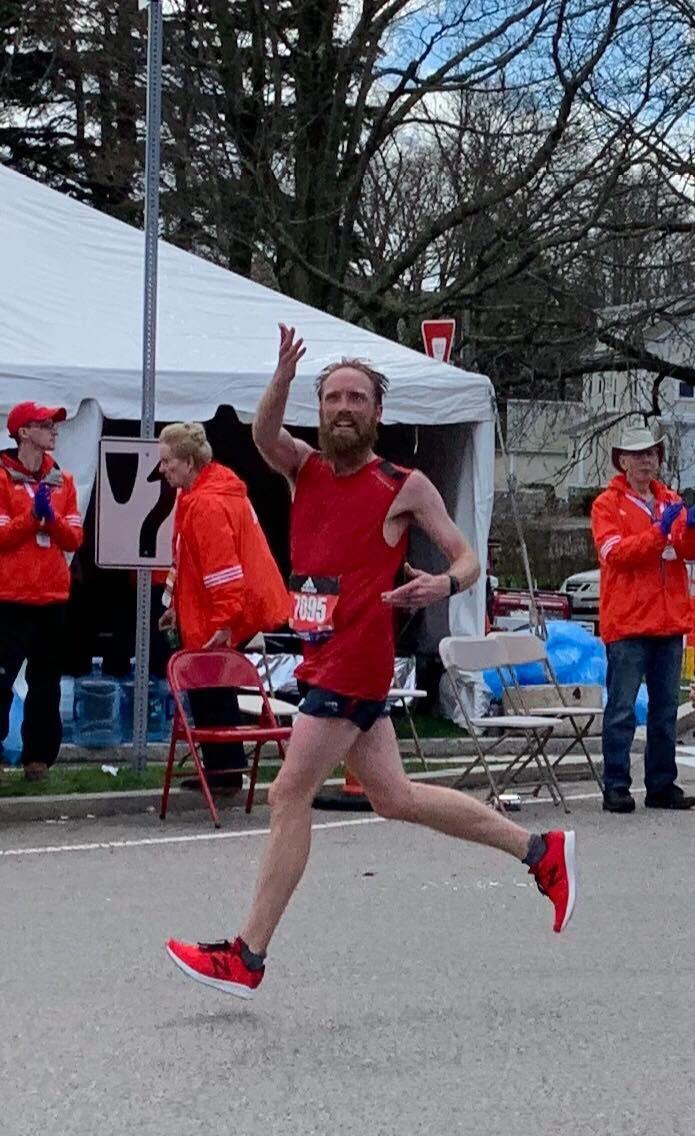 Darrel Wells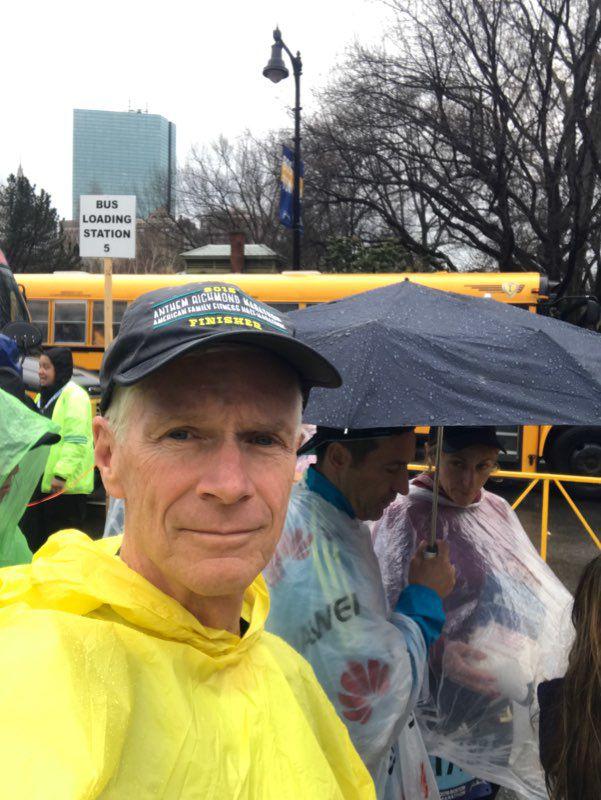 Darrel Wells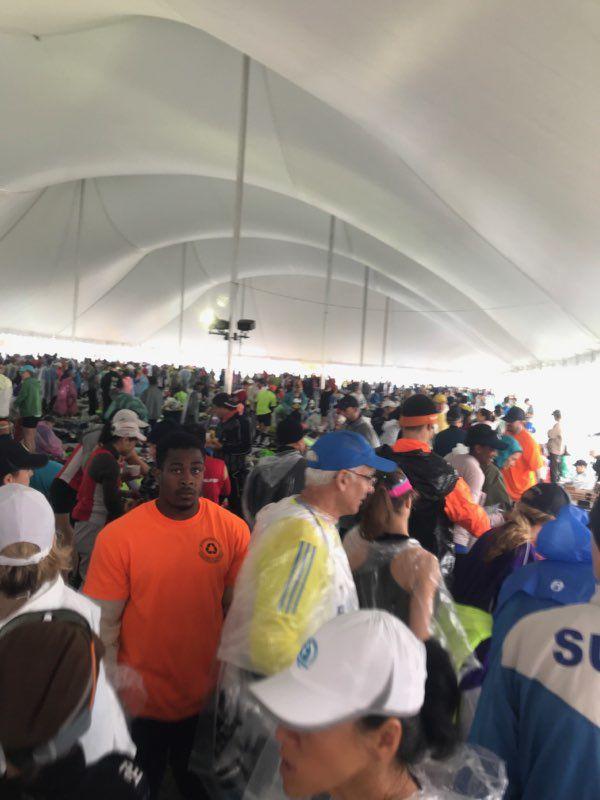 Darrel Wells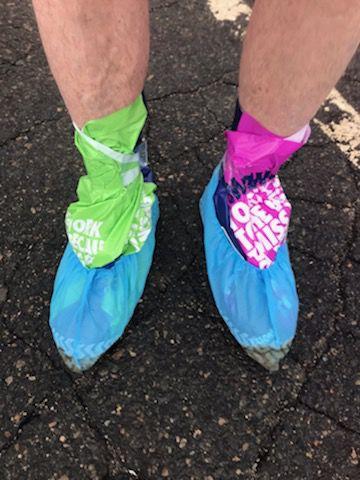 Darrel Wells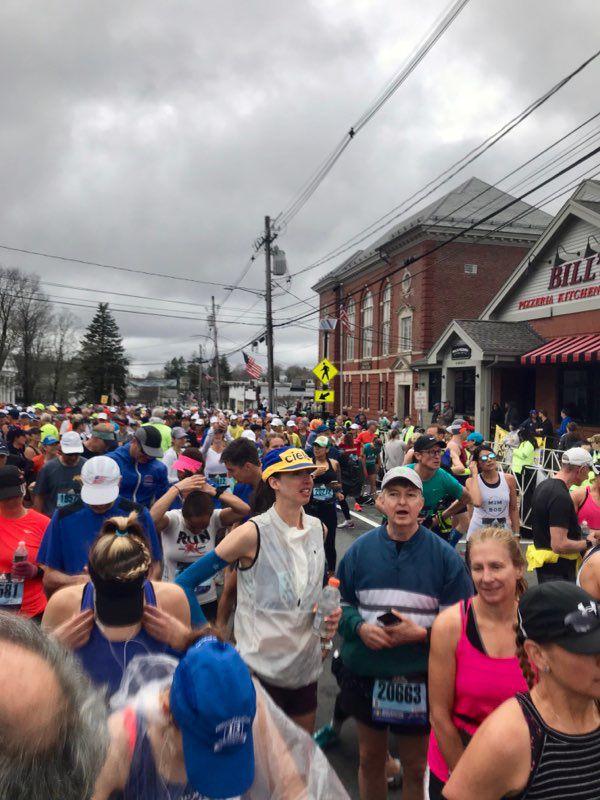 Darrel Wells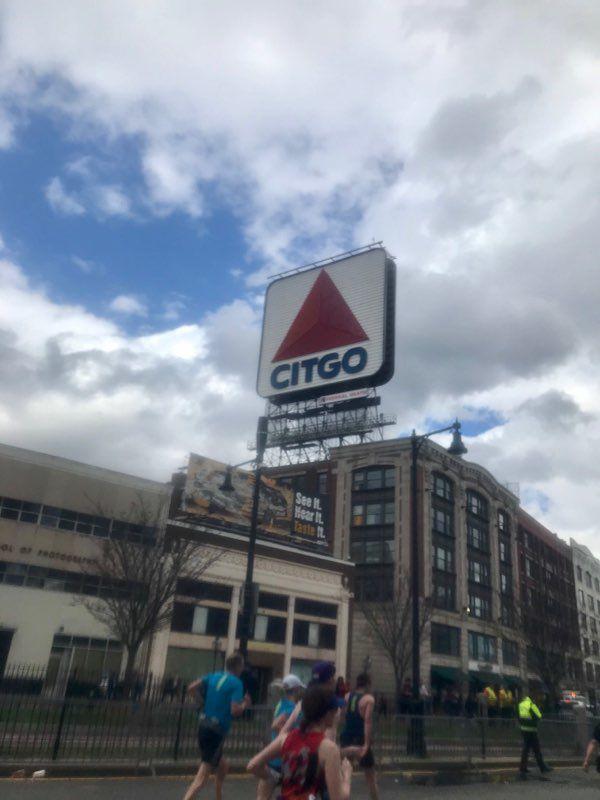 Darrel Wells
Darrel Wells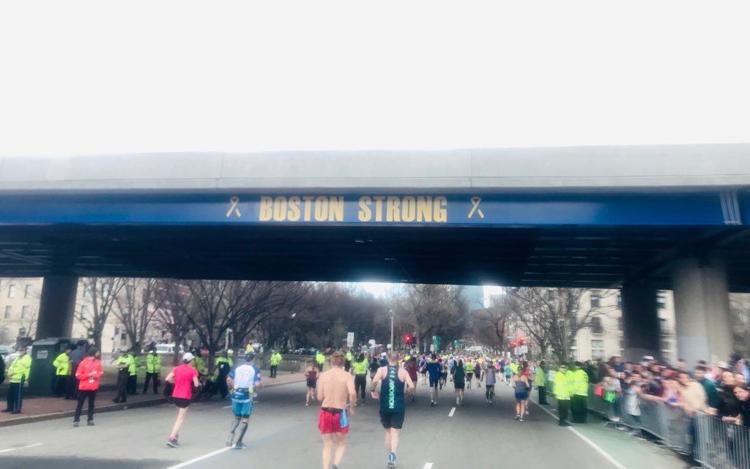 Darrel Wells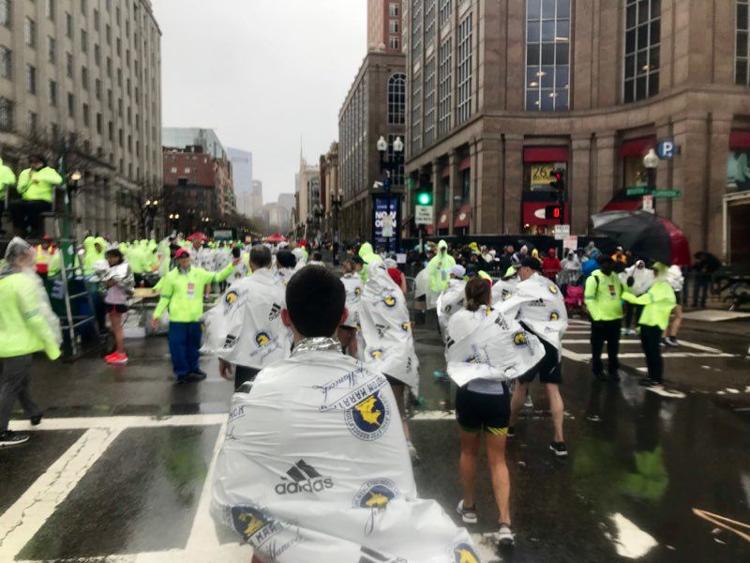 Darrel Wells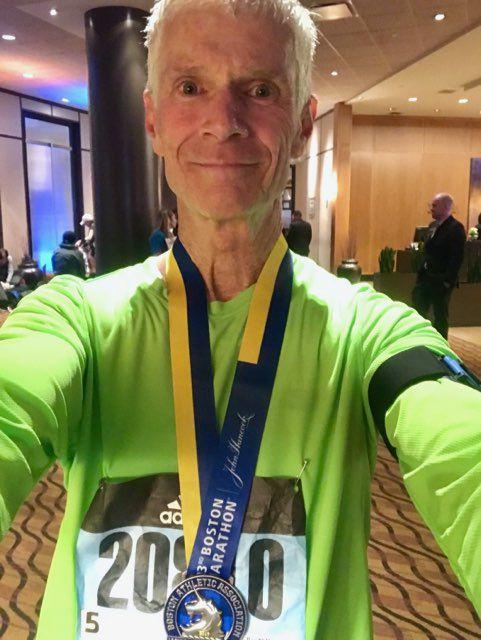 Keith Gruchacz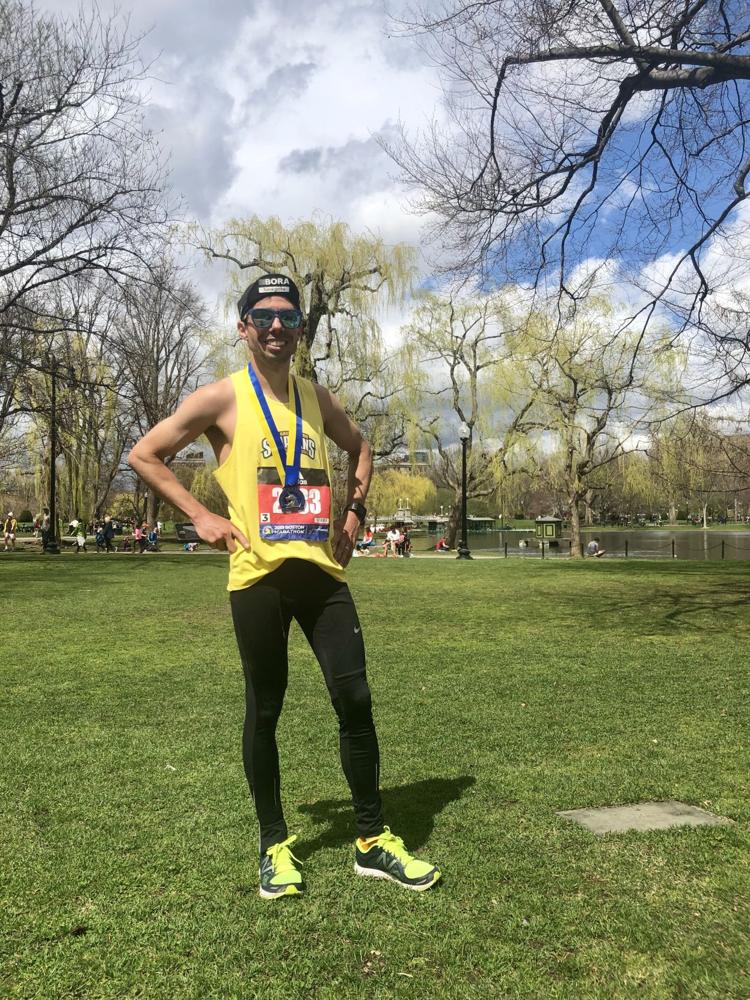 Keith Gruchacz
Patty Sorgius and Alex Apple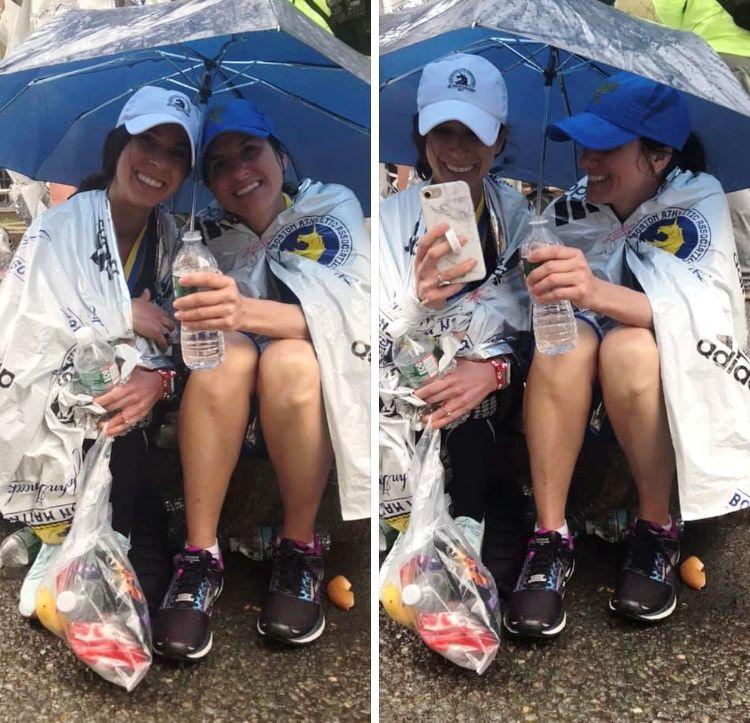 Patty Sorgius and Alex Apple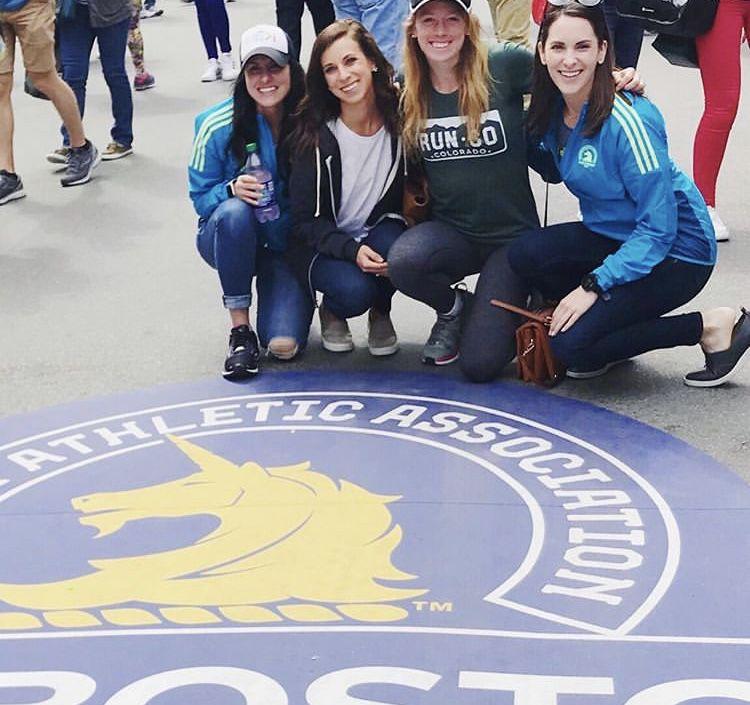 Michael and Lori Stevenson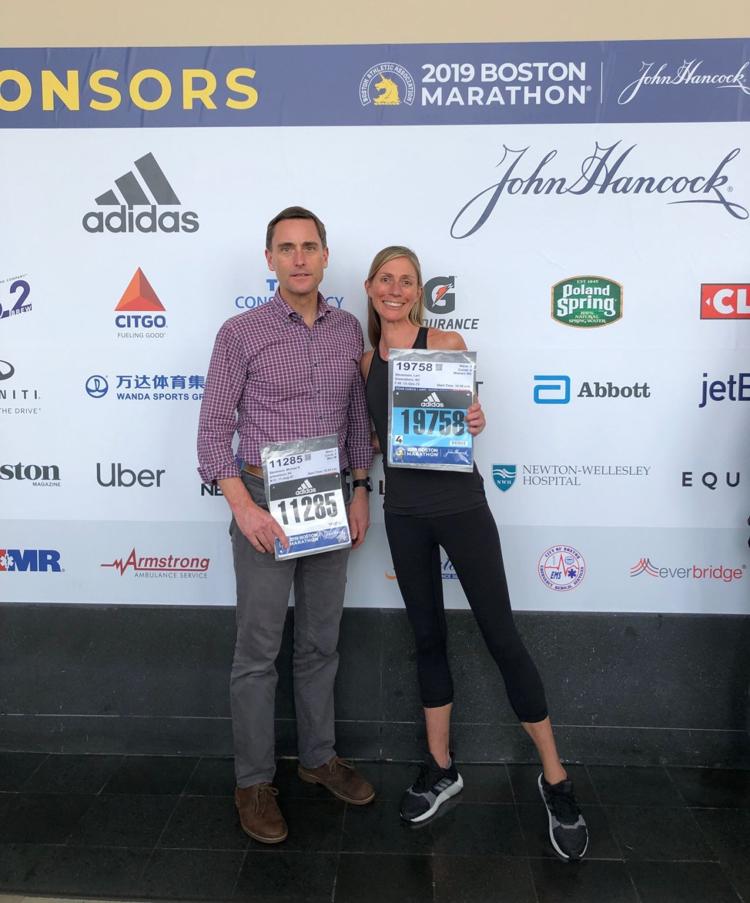 Ken Williams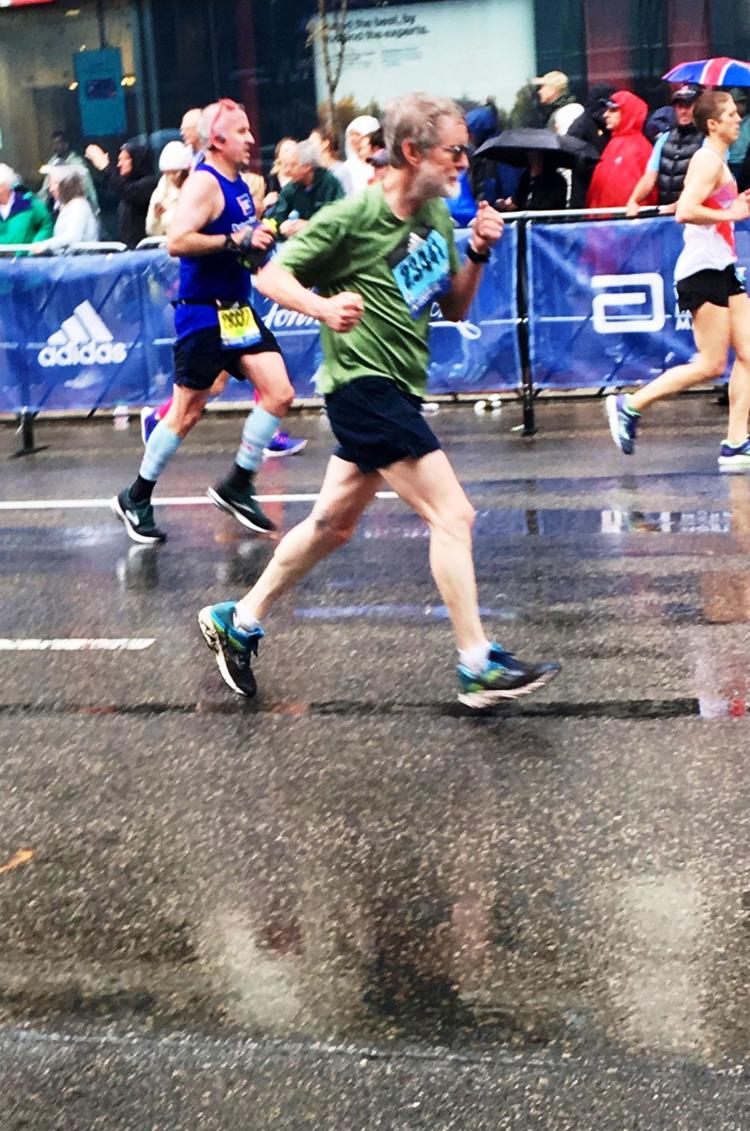 David Gile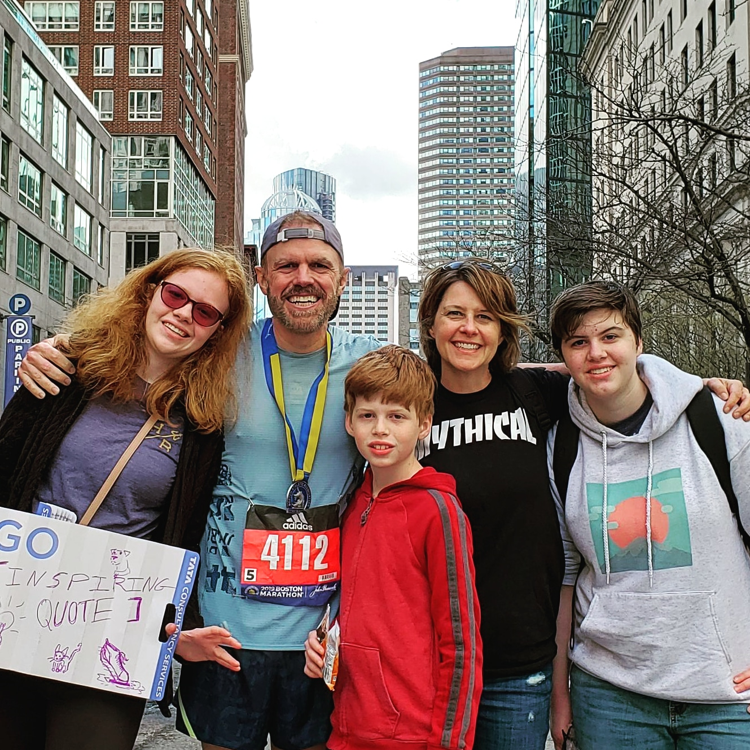 David Gile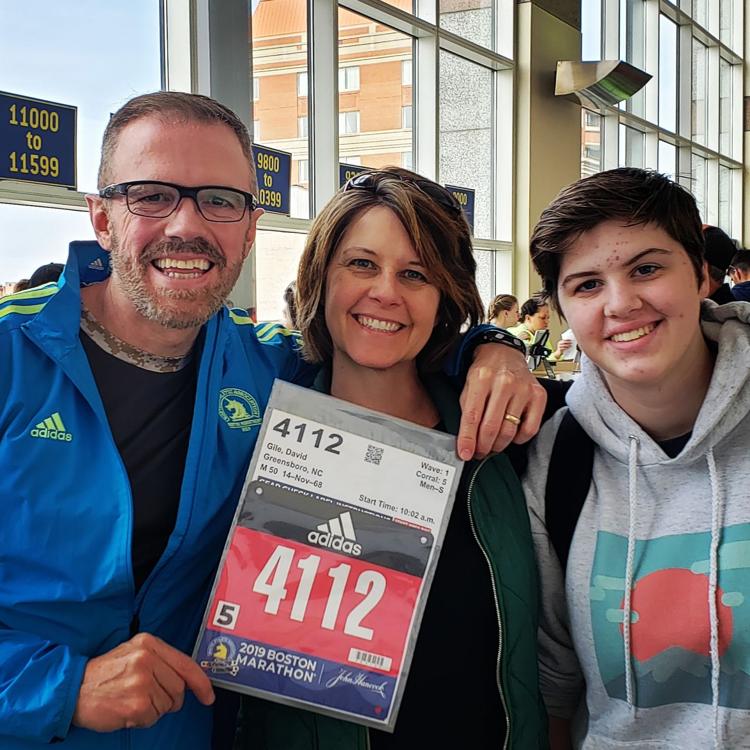 David Gile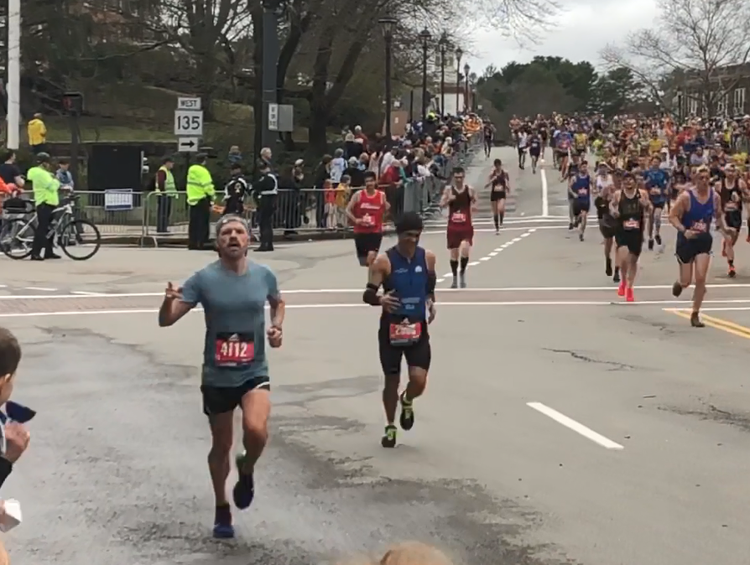 David Gile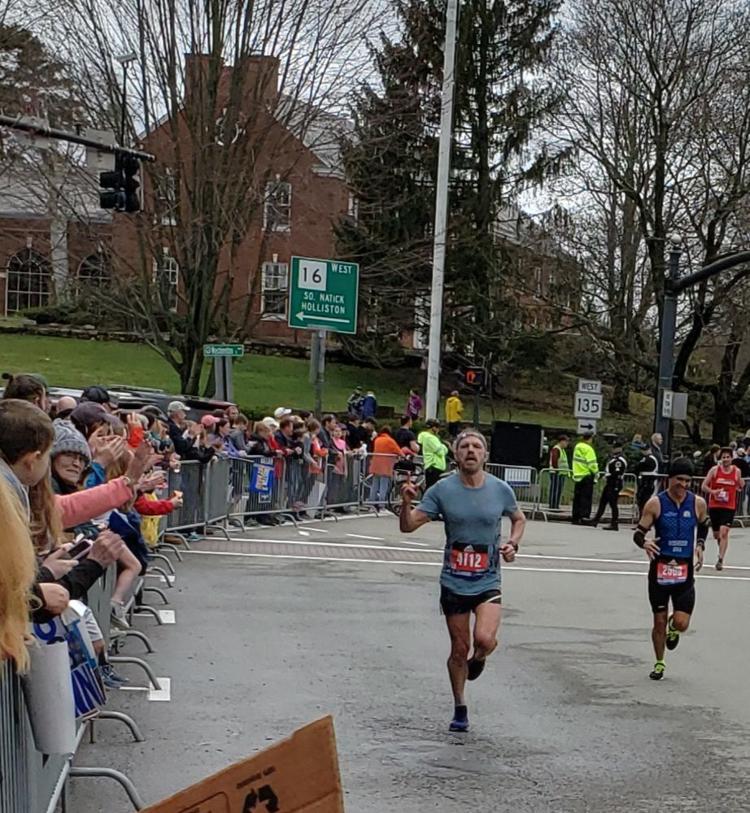 Rosemary Lather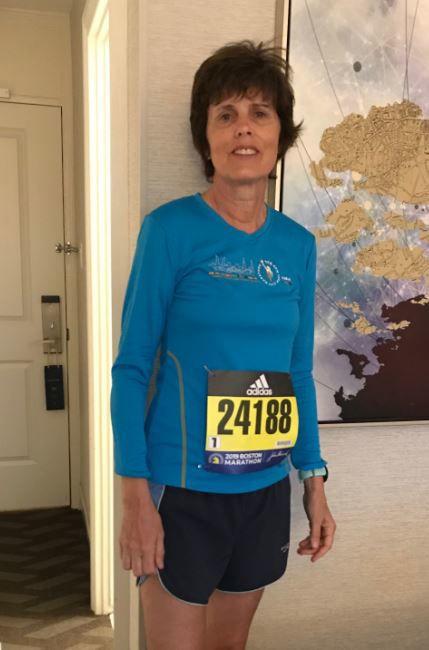 Rosemary Lather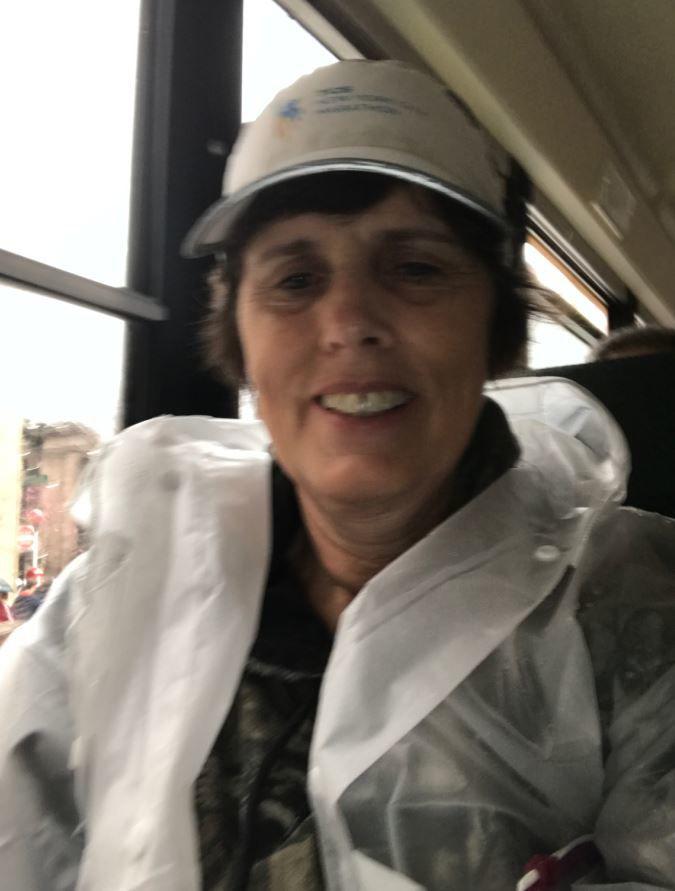 Rosemary Lather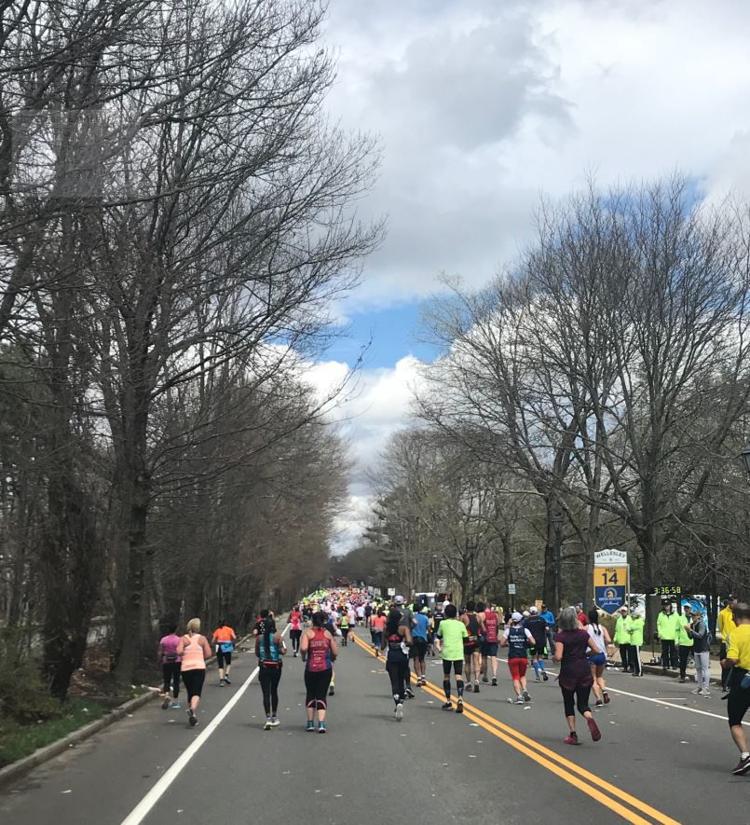 Rosemary Lather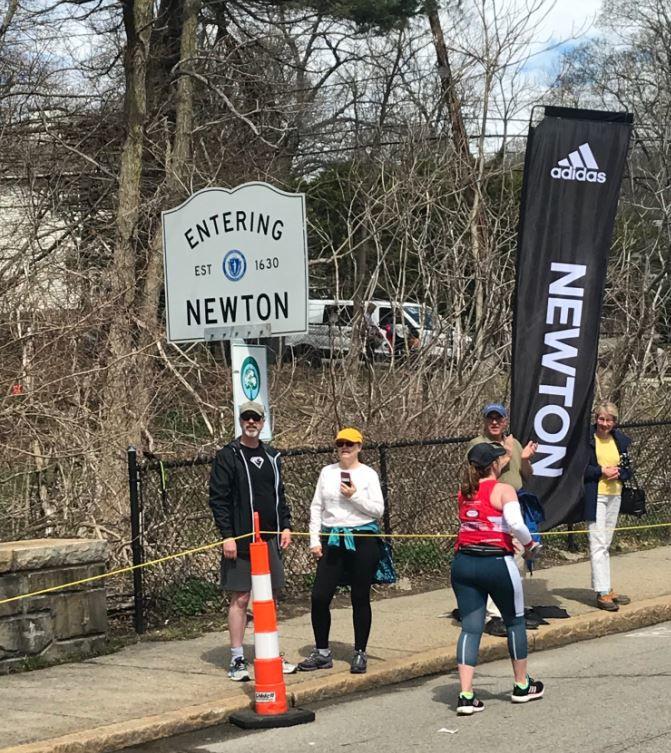 Rosemary Lather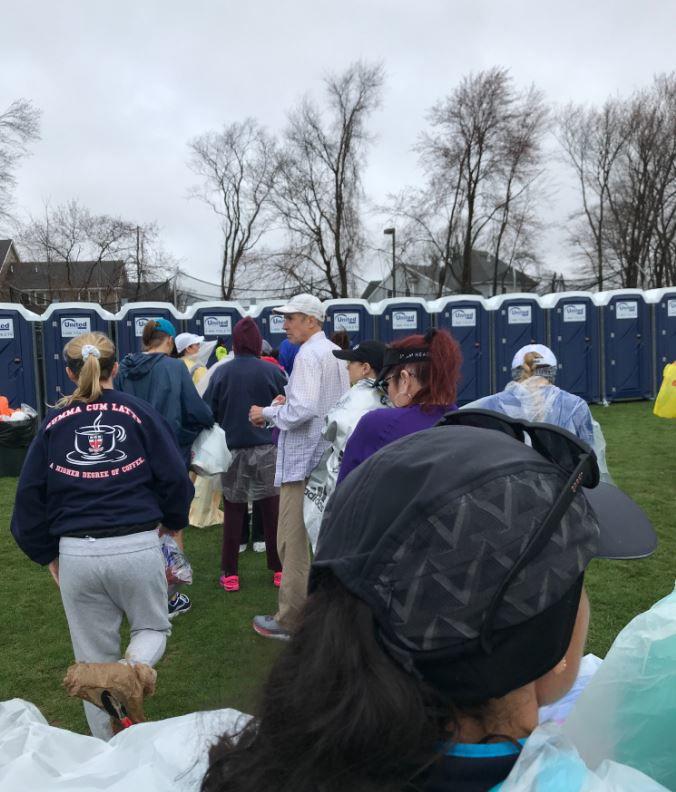 Rosemary Lather
Rosemary Lather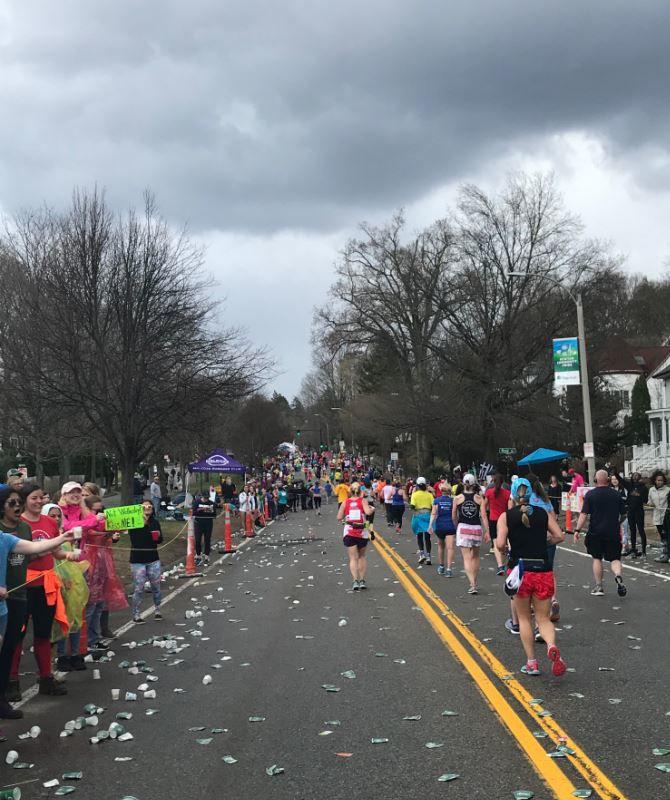 Boston Marathon
Boston Marathon
Boston Marathon
Boston Marathon
Boston Marathon
Boston Marathon
Boston Marathon
Boston Marathon
Boston Marathon
Boston Marathon
Boston Marathon
Boston Marathon
Boston Marathon
Boston Marathon
Boston Marathon
Boston Marathon
Boston Marathon
Boston Marathon
Boston Marathon
Boston Marathon
Boston Marathon
Boston Marathon
Boston Marathon
Boston Marathon
Boston Marathon
Boston Marathon
Boston Marathon
Boston Marathon
Boston Marathon
Boston Marathon
Boston Marathon
Boston Marathon
Boston Marathon
Boston Marathon
Boston Marathon
Boston Marathon
Boston Marathon
Boston Marathon
Boston Marathon
Boston Marathon
Boston Marathon
Boston Marathon
Boston Marathon
Boston Marathon
Boston Marathon
Boston Marathon
Boston Marathon
Boston Marathon
Boston Marathon
Boston Marathon
Boston Marathon
Boston Marathon
Boston Marathon
Boston Marathon
Boston Marathon
Boston Marathon
Boston Marathon
Boston Marathon
Boston Marathon
Boston Marathon
Boston Marathon
Boston Marathon
Boston Marathon
Boston Marathon
Boston Marathon
Boston Marathon
Boston Marathon
Boston Marathon
Boston Marathon
Boston Marathon
Boston Marathon
Boston Marathon
Boston Marathon
Boston Marathon
Boston Marathon
Boston Marathon
Boston Marathon
Boston Marathon
Boston Marathon
Boston Marathon
Boston Marathon
Boston Marathon
Boston Marathon
Boston Marathon
Boston Marathon
Boston Marathon
Boston Marathon
Boston Marathon
Boston Marathon
Boston Marathon
Boston Marathon
Boston Marathon
Boston Marathon
Boston Marathon
Boston Marathon
Boston Marathon
Boston Marathon
Boston Marathon
Boston Marathon
Boston Marathon
Boston Marathon
Boston Marathon
Boston Marathon
Boston Marathon
Boston Marathon
Boston Marathon
Boston Marathon
Boston Marathon
Boston Marathon
Boston Marathon
Boston Marathon
Boston Marathon
Boston Marathon
Boston Marathon
Boston Marathon
Boston Marathon
Boston Marathon
Boston Marathon
Boston Marathon
Boston Marathon
Boston Marathon
Boston Marathon
Boston Marathon
Boston Marathon
Boston Marathon
Boston Marathon
Boston Marathon
Boston Marathon
Boston Marathon
Boston Marathon
Boston Marathon
Boston Marathon
Boston Marathon
Boston Marathon
Boston Marathon
Boston Marathon
Boston Marathon
Boston Marathon
Orioles Red Sox Baseball
Boston Marathon
Boston Marathon
Boston Marathon
Boston Marathon
Boston Marathon
Boston Marathon
Boston Marathon
Boston Marathon
Boston Marathon