Blog: Retail Therapy
Kendra Scott boutique opens Friday in Greensboro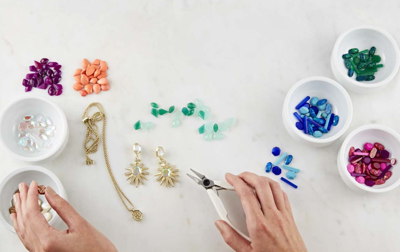 GREENSBORO — Kendra Scott, a fashion-lifestyle brand offering jewelry, home décor and beauty products, opens Friday at Suite 103 at the Shops at Friendly Center at 3334 W. Friendly Ave.
It is opening in the 1,400-square-foot space between J. Crew and Soft Surroundings.
It is the first location in the Triad. There are over 100 stores across the country.
The shop offers accessories inspired by the experiences and travels of founder Kendra Scott.
The shop will feature the brand's Color Bar where customers can create and customize their own jewelry from 50 styles and 30 stones.
For the Friday opening, the shop will offer beverages and snacks and text-to-enter gift card giveaways.
The Friendly Center shop is available to host in-store events for important causes and will devote 20-percent of proceeds directly to the cause.
Another hallmark of the brand is its outreach to health and wellness and education and entrepreneurship organizations.
The shop will hold an official grand opening party on January 17.
Hours for the store are 10 a.m.-9 p.m. Monday through Saturday and 1-6 p.m. Sunday.
For information, email friendlycenter@kendrascott.com or call the store at 336-285-0372.