Blog: Retail Therapy
Duluth Trading Co. opens first North Carolina store in Greensboro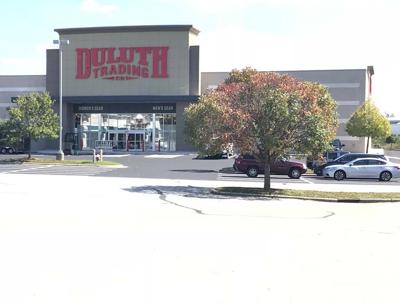 GREENSBORO — Duluth Trading Co. makes its North Carolina debut with the opening of a new store at 5400 Hornaday Road.
The 30,508 square-foot building sits on 3 acres near the Interstate 40 and Guilford College Road interchange.
The building was formerly an hhgregg which closed last year along with hundreds of other stores, including one in Winston-Salem.
Duluth Trading Co. was founded in 1989 in Duluth, Minn., and specializes in durable work wear and innovative gear and accessories for outdoor workers and sports enthusiasts.
The Greensboro store has 13,000-square-foot sales offering everything from clothing such as men's winter coats and flannel underwear and women's dresses to tools and gear such as a mobile desk and folding dog crate.
The hours for the store are 9 a.m. to 8 p.m. Monday through Saturday and 11 a.m. to 5 p.m. Sunday. The store's phone is 336-790-8600.
A grand opening and ribbon cutting is planned for 9 a.m. Oct. 25 with two lumberjack shows at 10:30 a.m. and noon featuring axe throwing, wood carving and more.
The company operates over 40 stores across the United States, mostly in the upper Midwest. A store is planned for Cary.
The Greensboro store is opening in a market with other active and outdoor-driven retailers such as Field and Stream and Academy Sports.