GREENSBORO Henry Wagner admits that he's a bit embarrassed to explain why he began to play the euphonium.
Wagner started out playing alto saxophone in his Winston-Salem middle school band — and hated it.
He told his band director he wanted to play an easier instrument with fewer buttons.
"He gave me a euphonium just to try, and I absolutely loved it," Wagner said.
He discovered that it wasn't necessarily easier. But Wagner loves it enough that, at 17, he has joined 25 young musicians accepted into the new Euphonium Tuba Institute at the Eastern Music Festival held here.
For two weeks, it immerses 15 student tubists and 10 euphonium players in lessons, practice, rehearsals and performances in an orchestral setting. Most are college students, with a few in high school or graduate school.
Only three hail from North Carolina — Wagner, Mia Wallace of Lexington and Matthew Wise of West End in Moore County. Others come from as far as California.
The 58th annual festival brings nearly 270 young musicians from around the world — and 75 professionals to teach them — to the Guilford College campus for five weeks.
Students in the Euphonium Tuba Institute will finish Saturday with a free recital beginning at 6 p.m. in the Carnegie Room of the Hege Library on Guilford's campus. The rest of the EMF runs through July 27.
As far as organizers know, this is the world's only Euphonium Tuba Institute at an orchestral festival.
"There are a lot of tuba and euphonium camps, but they're not under the umbrella of an orchestral festival," said euphonium player Demondrae Thurman, who runs the institute with tubist Aaron Tindall.
Even nonmusicians know the tuba, the largest and lowest-pitched instrument in the brass family.
So what exactly is a euphonium?
"You say the word 'euphonium' and it's 'yew-pho-what?' " Tindall said.
Euphonium players often have to describe the instrument to nonmusicians.
They confuse it with the tuba, a similar instrument but larger and an octave lower. A euphonium is not a traditional orchestral instrument; It is more often played in marching, concert and wind bands.
"My usual response is, 'It's kind of like a small tuba,' " Wagner said. "They go, 'Oh, yeah, that makes sense. I've seen one of those before.' "
Most of the time, Wagner plays trombone in the Winston-Salem Youth Symphony. In his three years with that orchestra, it has played only two pieces that call for a euphonium — Gustav Holst's "The Planets" and Modest Mussorgsky's "Pictures at an Exhibition."
Wagner enjoys it nonetheless. He loves the sound and texture, "and the lower register is really appealing," he said.
When playing euphonium, "It's thrilling to be playing an instrument that no one else is playing," Wagner said. "But it's also kind of nerve-wracking, because it pushes you to make sure everything is exact, as good as it possibly can be. You're a representative of your instrument."
Mia Wallace, 18 and a rising college freshman at UNC School of the Arts in Winston-Salem, began playing euphonium at age 12. She had played clarinet but wanted to switch to a larger instrument.
The tuba felt too large, so her middle school band director suggested the euphonium.
Like Wagner, "I just fell in love with it," Wallace said. "The sound is so special and beautiful."
Wallace, Wagner and other students study with two professionals who are tops in their fields.
Thurman teaches at Indiana University's Jacobs School of Music. He performs chamber music and with many of the country's finest orchestras.
Tindall teaches at the Frost School of Music at the University of Miami. He is principal tubist of the Sarasota Orchestra, and has performed in such prestigious settings as Teatro alla Scala Opera and Ballet Orchestra in Milan.
Both Thurman and Tindall have played other instruments.
During his student years at orchestra festivals, Thurman played trombone and brought his euphonium along.
Tindall actually earned his undergraduate and master's degrees in euphonium. He took up the tuba because it offered more job opportunities and studied with a retired principal tubist for the New York Philharmonic while finishing his doctorate.
For 12 years, Thurman has traveled to the EMF with his wife, violinist Jenny Grégoire, who teaches and performs with the faculty orchestra, and their two children.
He played occasionally with the faculty or student orchestra when a piece called for a euphonium. But he didn't play a full-time role.
Tindall had taught the festival's two tuba students, who play with the student orchestras.
Thurman pitched the Euphonium Tuba Institute to EMF Music Director Gerard Schwarz and Executive Director Chris Williams.
The festival has added guitar and conducting programs in recent years. They liked the proposal to add another.
"It's turning out fantastic," Schwarz said.
Tindall and Thurman start each day with a warmup session and a talk about technique.
Students then play music in a large ensemble and smaller trio, quartet or quintet. They take solo lessons. They attend master classes, where Tindall or Thurman critiques a student's performance.
They learn how to become their own teachers through practice. They practice during free time, or attend a concert.
When the student orchestras perform this week, two euphonium students will perform two of the most important works that use the instrument: "The Planets" and Strauss' "Don Quixote."
Even when they don't perform, students learn by attending rehearsals how an orchestra goes from sight-reading scores to playing in concert.
Thurman and Tindall talk about career opportunities.
There are a variety of ways to make a living, Thurman said. But for those who want to teach at a high level and play in a professional orchestra, "it's a tough conversation because there's not a great job market," he said, adding that it's no different for violinists.
"But if you're willing to do the homework, go to summer camps, go to summer festivals, study with people who can put you in the right place, you have the opportunity to have the kind of career you want," Thurman said.
Wallace calls the institute "a once-in-a-lifetime experience."
She will enter college at UNC School of the Arts this fall to study music. She aims to teach at the college level and play euphonium professionally.
A graduate of Atkins High in Winston-Salem, Wagner will enter UNC-Chapel Hill to study computer science instead of music. But he hopes to join the school's wind ensemble.
The institute "is kind of exhausting," Wagner said. "But I don't feel like there has been another time in my life where I have learned as much in such a short period of time."
Eastern Music Festival's Euphonium Tuba Institute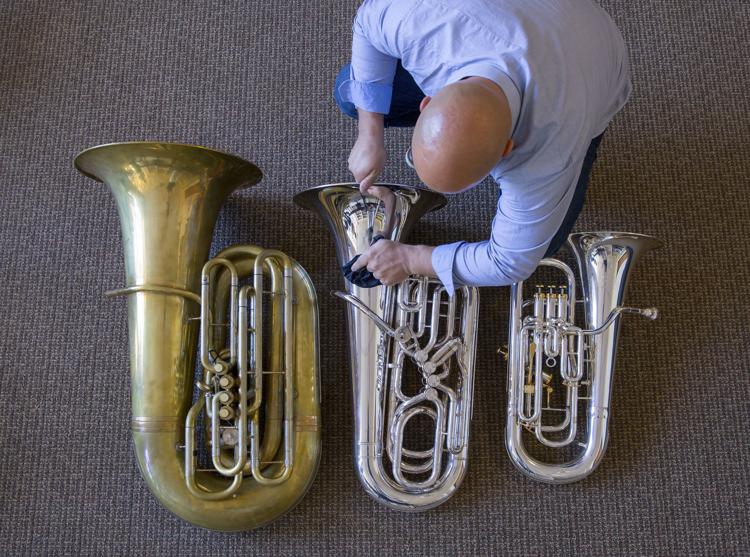 Eastern Music Festival's Euphonium Tuba Institute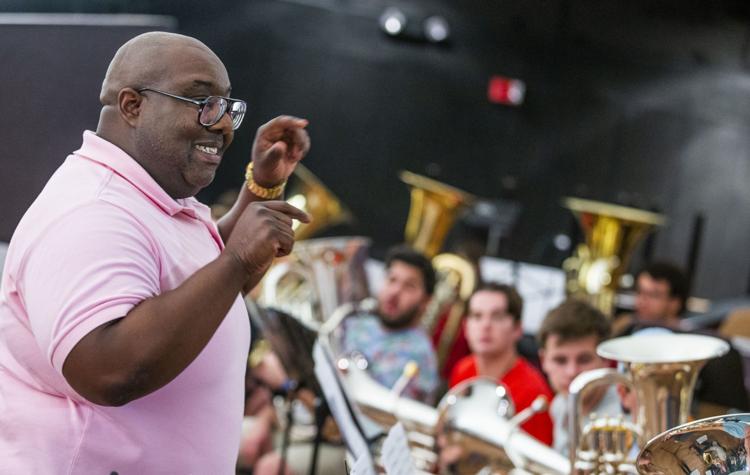 Eastern Music Festival's Euphonium Tuba Institute
Eastern Music Festival's Euphonium Tuba Institute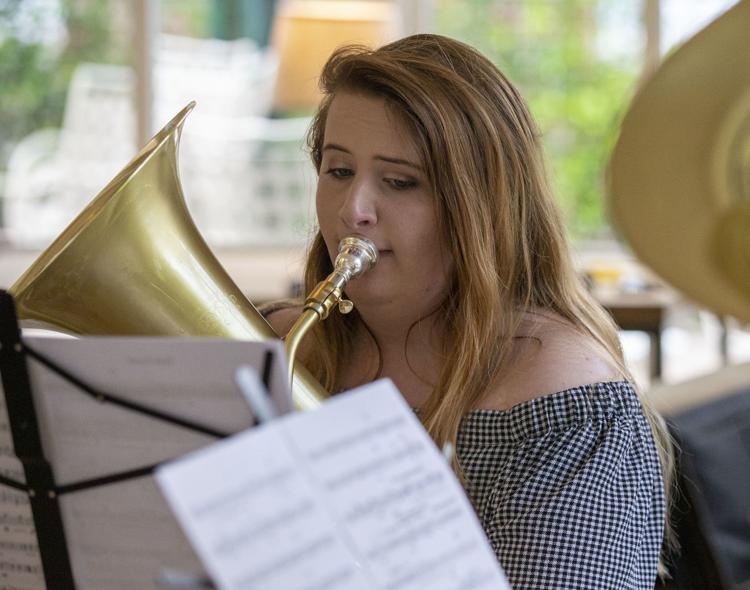 Eastern Music Festival's Euphonium Tuba Institute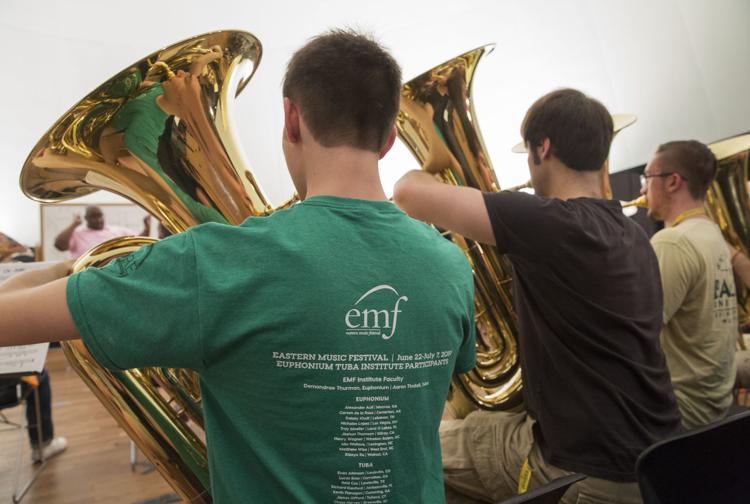 Eastern Music Festival's Euphonium Tuba Institute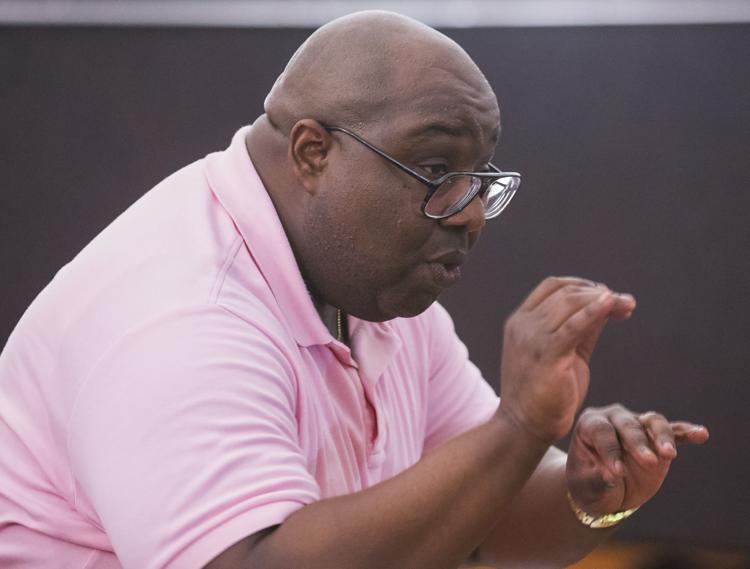 Eastern Music Festival's Euphonium Tuba Institute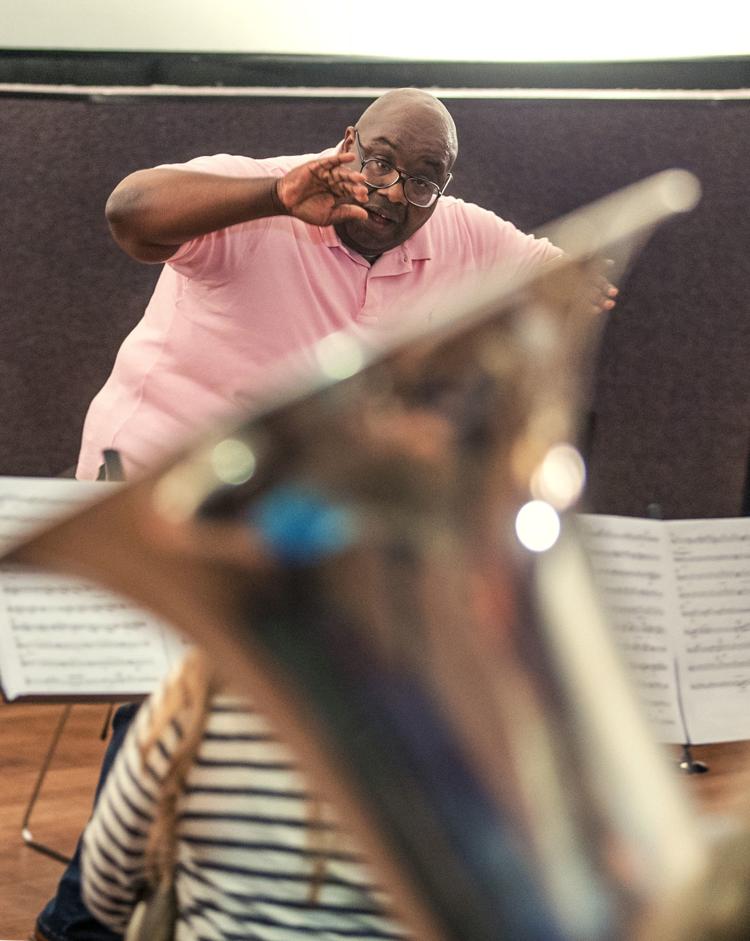 Eastern Music Festival's Euphonium Tuba Institute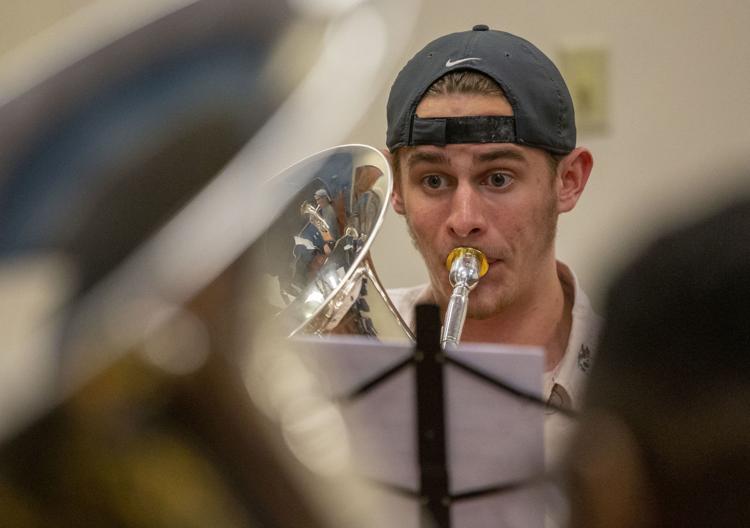 Eastern Music Festival's Euphonium Tuba Institute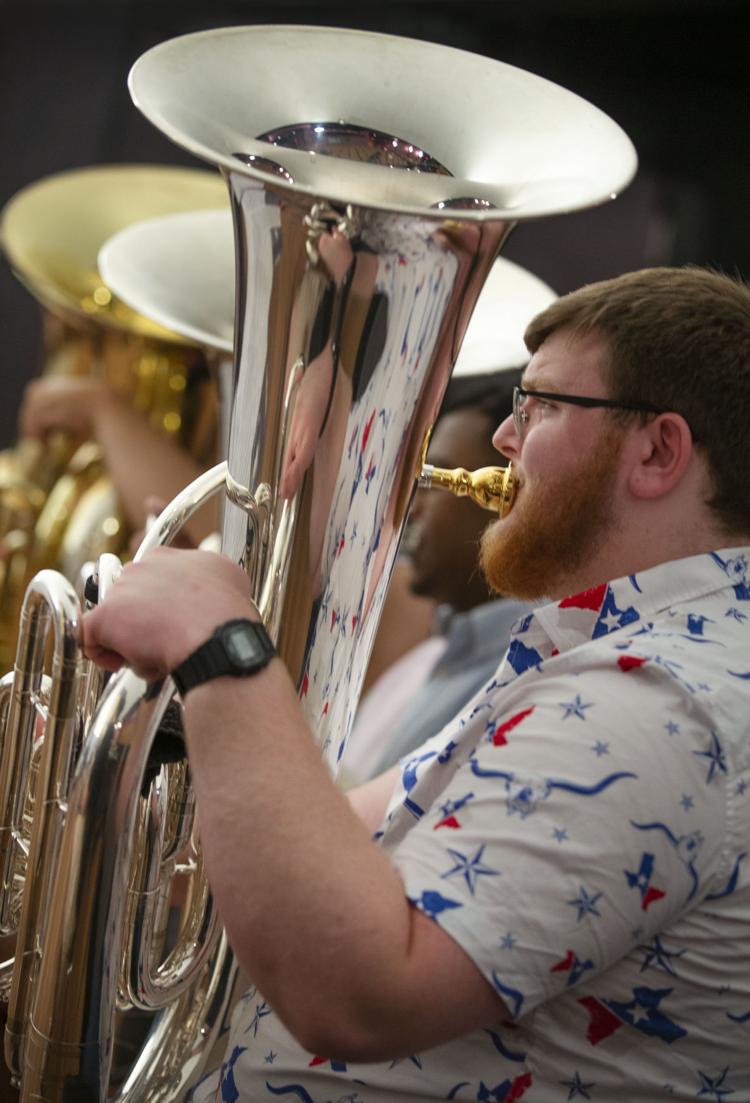 Eastern Music Festival's Euphonium Tuba Institute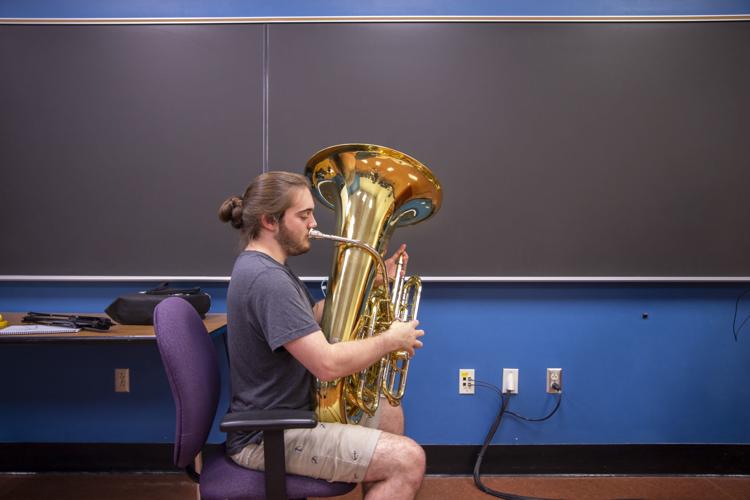 Eastern Music Festival's Euphonium Tuba Institute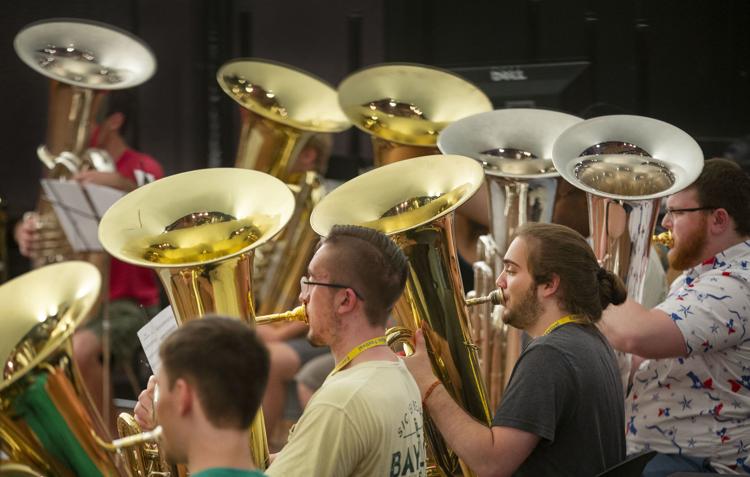 Eastern Music Festival's Euphonium Tuba Institute