SEDGEFIELD — Rebecca Clark loves Adamsleigh.
As executive director of the Piedmont Triad Film Commission, Clark recruited the feature horror film, "The Disappointments Room," to be shot at the sprawling estate in 2014.
"When you step foot on that property and come around that curved drive and you see that beautiful brick estate come into view, it's breathtaking," Clark said.
Clark was more than disappointed to hear that the 90-year-old, brick Tudor-style mansion soon could be demolished.
Word has spread in the neighborhood and beyond that the new owners will demolish the 17,000-square-foot mansion on 13.5 acres along Sedgefield Country Club's golf course.
In a January interview with the News & Record, owner Jason Harris said he hadn't decided yet whether to demolish the mansion and build a new family home on the land.
Clark said she has since heard about the pending demolition from several sources she considers reliable.
She mourns the prospect of losing Adamsleigh as a potential location that her nonprofit organization has used to help draw film, television and commercial production to the 12-county region.
"It's a huge loss to Greensboro, to North Carolina and to the architectural history of the state," Clark said.
But at least one neighbor feels differently.
Jim Burgio, who lives a couple hundred yards away, knows Harris, who co-owns Furnitureland South, and his wife, Jennifer.
"It's his property. He can do whatever he wants with it," Burgio said Monday. "It doesn't matter how old it is or whatever. He owns it. He paid for it. Whatever he wants to do is fine with me."
He said he hasn't heard many neighbors talking about the demolition.
"We are all friendly with the Harrises," Burgio said. "So I would think all my friends are probably in the same camp. I haven't heard anything to the contrary."
Burgio said that he heard that the mansion will be demolished this month or next.
A crew from D.H. Griffin Companies — which provide contract demolition, environmental and other construction services — has been seen working inside the house.
The company declined comment.
The Harrises bought the Guilford County property at 3301 Alamance Road in late 2018 for $2.41 million — down from a $6 million asking price years before — with plans to move there from High Point with their five children.
In the January interview, Jason Harris said that he would bring in a designer, architect and land planner to examine the property and plan its future.
Harris said then that he hadn't decided yet whether to demolish the mansion and build a new family home.
Another option, he said then, would be to restore the house for some sort of entertainment venue, then build a separate family home on the property.
"I can respect and appreciate the history that's there," said Harris, who undertook a major cleanup of the estate's acreage.
But the house contains asbestos and lacks an HVAC system, he said, and would cost millions of dollars to repair.
"It's not a home that I would want to live in," Harris said. "It's not fit for today's lifestyle."
"Anybody who was really passionate about preserving it or doing something with it, the thing was on the market for a decade," Harris added. "They could have done something with it or bought it, or a group could have bought it. It's a private matter now, and we plan to try to take the right steps to be respectful of that history."
Since July, Jason Harris has not responded to repeated phone calls, emails and text messages from the News & Record, asking about the status of the property. 
To Burgio, "Whatever Jason does there... will be nothing but ultra first-class. It will benefit the entire community. I don't know exactly what he's planning, but whatever it is, it will benefit all the neighbors. I'm sure everybody's property values will go up."
But the prospect of demolition has upset historic preservationists such as Benjamin Briggs, executive director of Preservation Greensboro, the nonprofit organization that preserves historic sites. 
Briggs considers Adamsleigh Greensboro's grandest estate, although it's technically outside city limits in Guilford County.
Adamsleigh is not listed on the National Register of Historic Places. The previous owners never applied for listing. 
That makes it difficult to preserve a privately owned historic property, Briggs said.
Jessica Mashburn, a popular local singer, has visited Adamsleigh.
When someone purchases a historic property, Mashburn said, "You are taking on the responsibility of how people will react to destroying something that's part of their memories of the community they live in."
"There are probably 10 to 20 homes in Greensboro that really mean a lot to the communities," Mashburn said. "They have a long history and a story that people are proud of. It's not just a house getting knocked over. It's a history."
Workers built Adamsleigh in 1929 and 1930 for John H. Adams, co-founder of hosiery maker Adams-Millis Corp. in High Point. He hired Winston-Salem architect Luther Lashmit, who designed Graylyn mansion for the Bowman Gray family.
Its 33 rooms include 11 bedrooms, 11 full bathrooms and five half-baths. The library was decorated with hand-carved wood, the fireplaces with hand-carved stone. Its rooms feature intricate plaster-molded ceilings and Renaissance era mantles.
Its exterior includes a roof of Ludowici tile, ironwork, two pools, a stable, a stone gazebo and a five-car garage.
"Adamsleigh is a great treasure of Guilford County that is a benchmark of our region's highly lucrative textile industry," Briggs said. "The house was built by artisans that held skills that may never again be witnessed."
Before the Harrises' purchase, it was owned by the heirs of Allen Watkins, Adams' son-in-law, who lived there until his death in 2003.
It hosted a designer showcase in 2013, and the 2014 filming of "The Disappointments Room" starring Kate Beckinsale.
Clark admired the mansion's handcrafted iron work, engraved wood over doorways and other artistic embellishments.
Filmmakers paid about $100,000 to rent it and spent two or three months there, she said. 
"One thing that we have in the Piedmont Triad that no other place in North Carolina has as a draw for the filmmakers are all the special and unique properties that we have in abundance," Clark said. "That's what I market. It not only gives the community and the city and region a soul, it helps me to recruit millions of dollars in business."
The production spent $10.9 million in North Carolina, most of it locally.
Clark said she cited that number when she emailed Jason Harris in June, offering ideas for using Adamsleigh to generate revenue and help the region's economic development.
Aside from a film location, she said, it could be an event and conference space and wedding venue, or a showplace for Furnitureland South.
"If I had access to the amount of money that was required to purchase Adamsleigh, I would have loved to have bought it," Clark said.
Clark said she received no response to her email.
She said she has "no hard feelings" about Harris.
A few weeks ago, she said, she resigned herself to the fact that Adamsleigh's mansion likely will be gone.
"I have kind of had to put the thought of saving it away from my mind," Clark said. "It's pointless at this time to spend energy on grieving for something I really feel strongly should have been preserved."
Her voice choked as she added, "I am glad I got to scout it, spend time in it, that I got to go into each room and photograph it, and appreciate it."
Adamsleigh Estate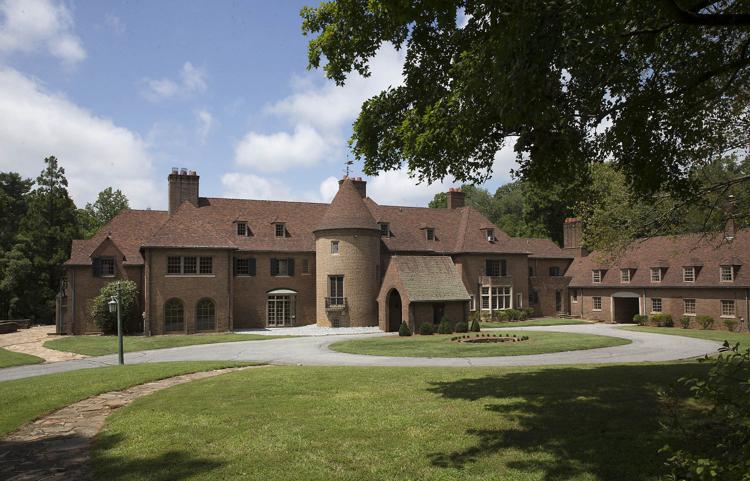 Historic Hillbrook Home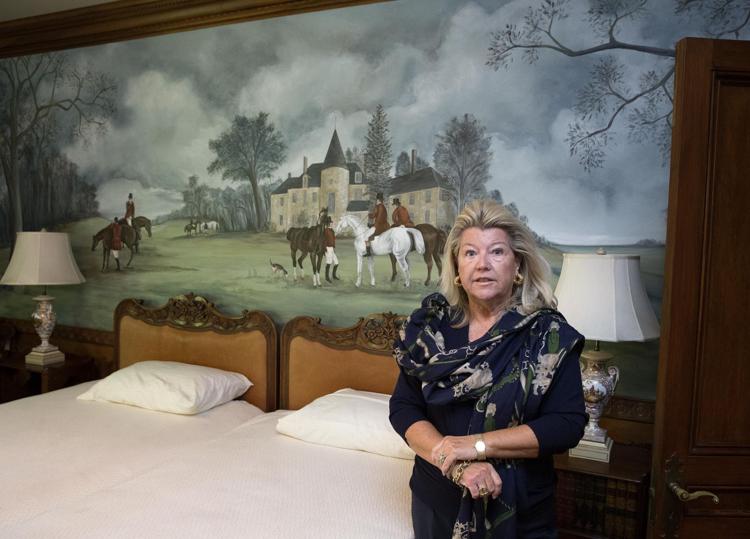 An aerial view of Adamsleigh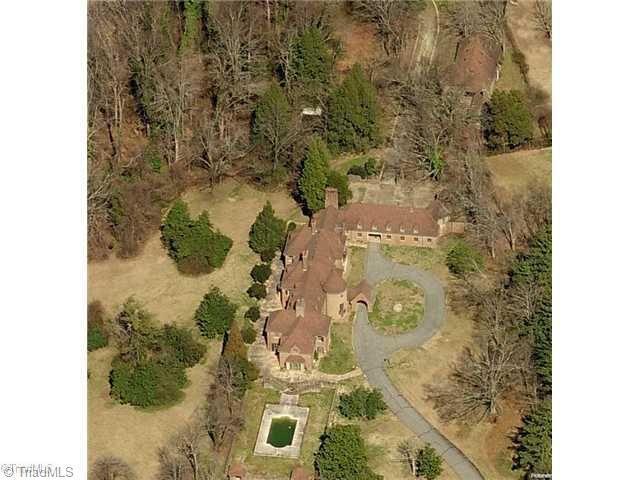 Adamsleigh Estate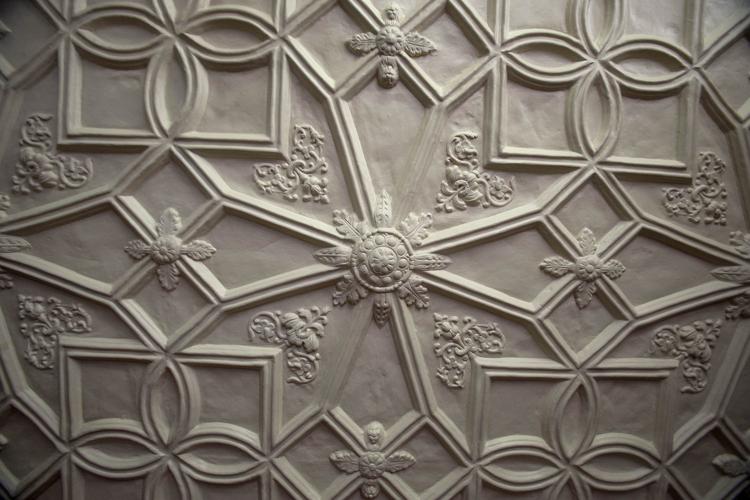 Adamsleigh Estate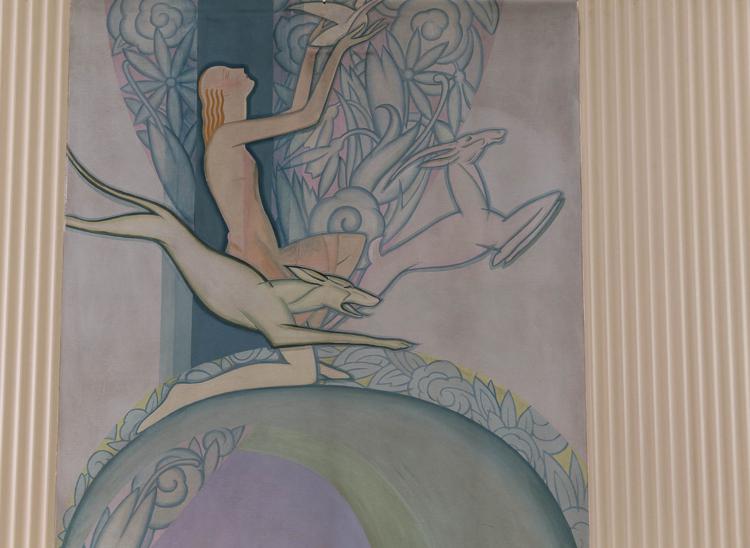 Adamsleigh Estate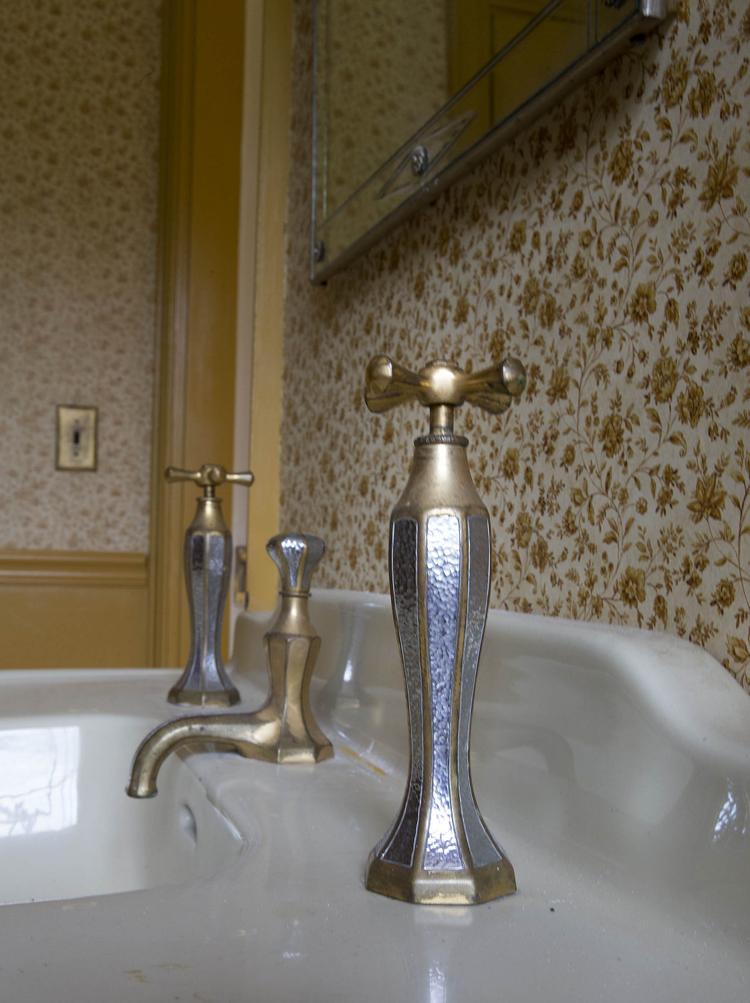 Adamsleigh Estate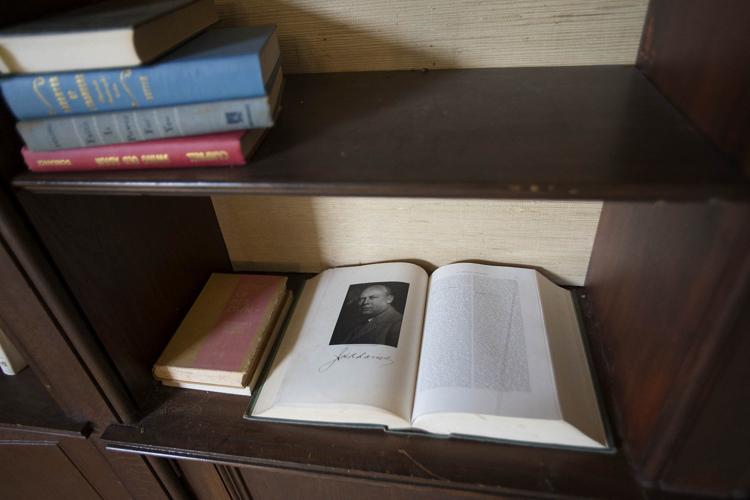 Adamsleigh Estate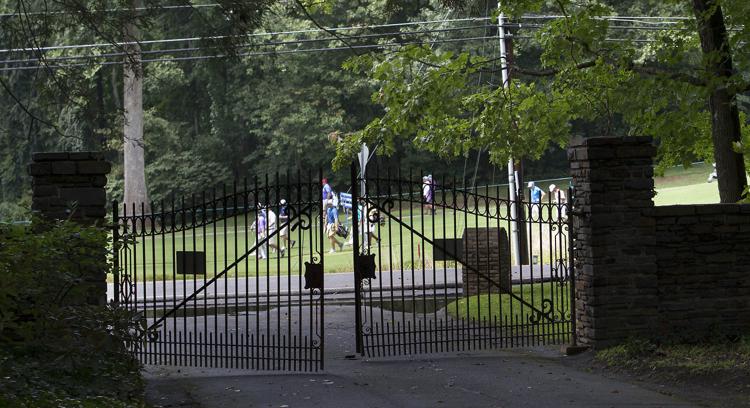 Adamsleigh Estate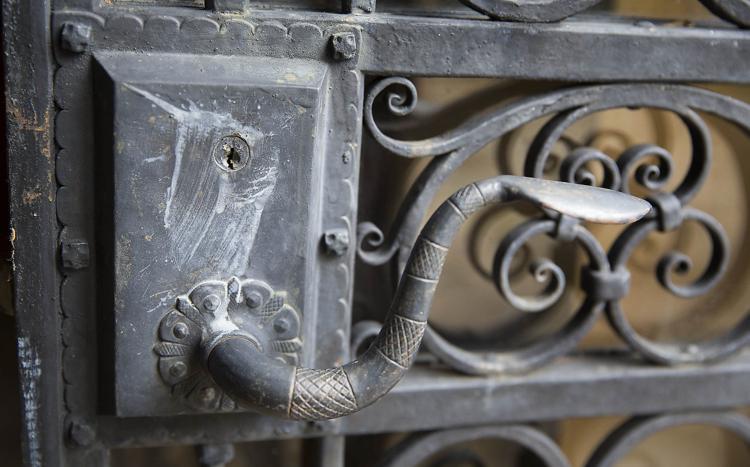 Adamsleigh Estate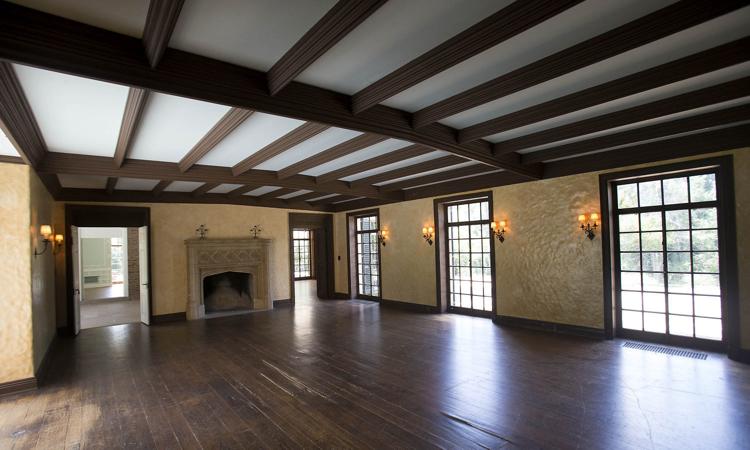 Adamsleigh Estate in 2015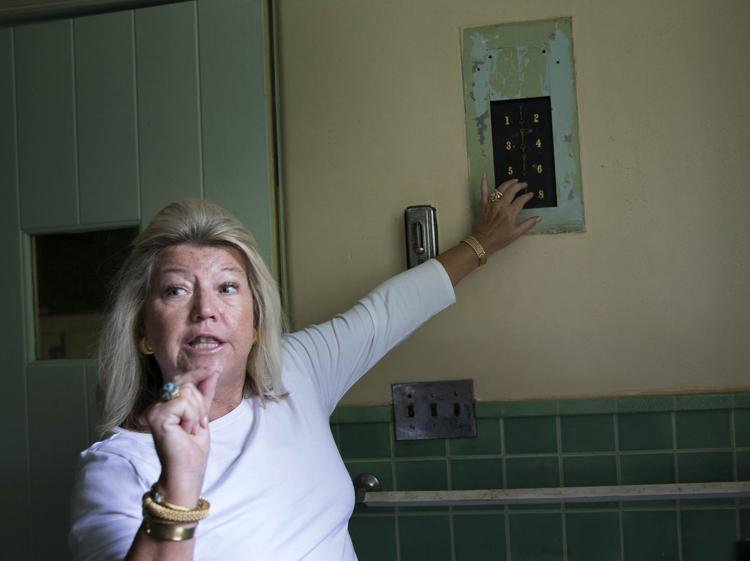 Preparation for Wyndham Championship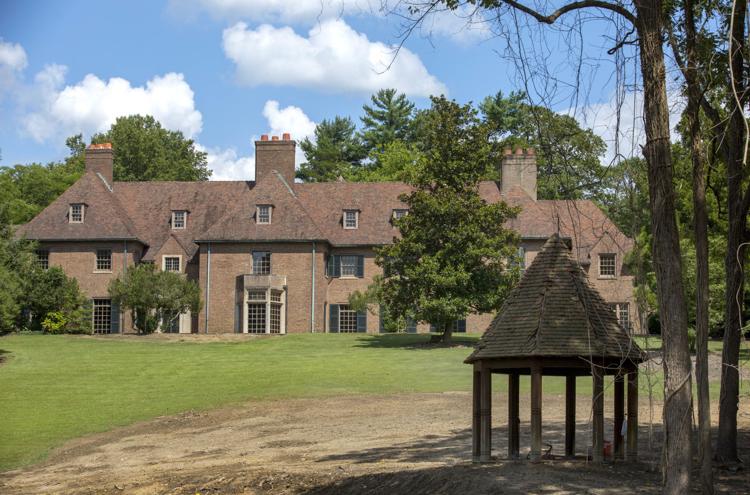 Preparation for Wyndham Championship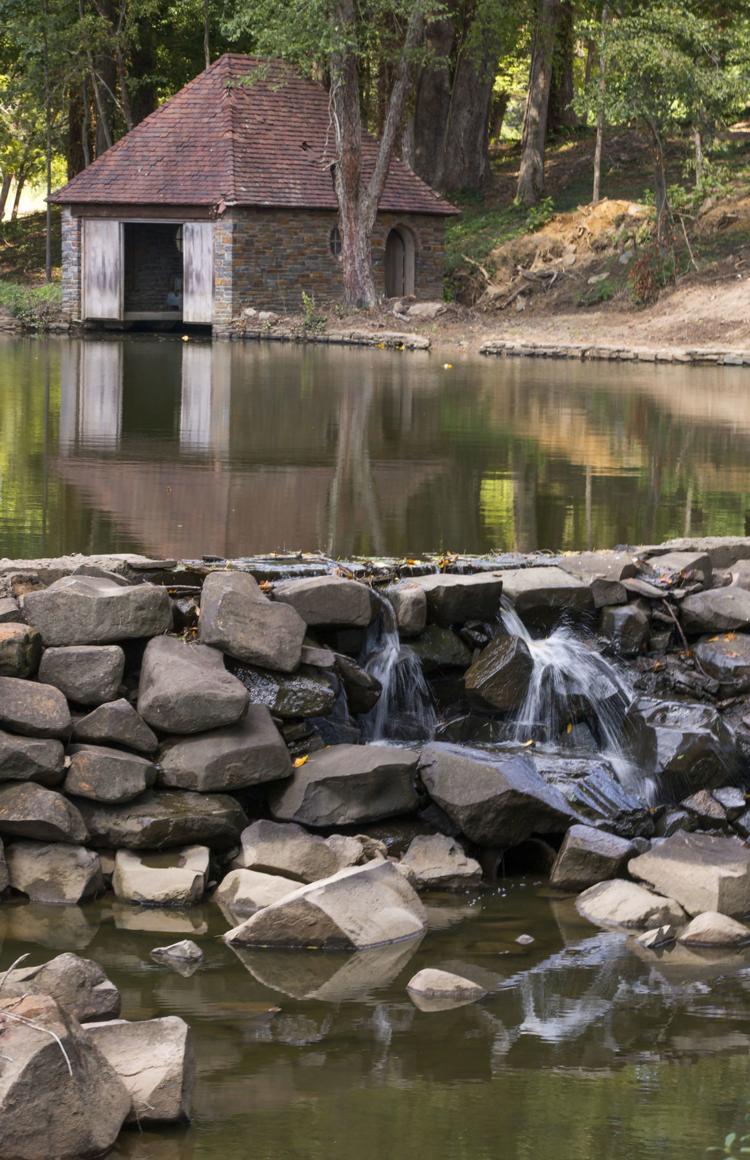 Preparation for Wyndham Championship