GREENSBORO — Sid and Gail Cervarich drove from Portsmouth, Va., on Sunday with one goal: to hear Ani DiFranco and Rhiannon Giddens speak at the Greensboro Bound literary festival.
After listening to DiFranco and Giddens converse about DiFranco's new memoir, Sid Cervarich joined the line of fans praising and asking questions of the Grammy Award-winning singer/songwriters.
"You are tsunamis of creative magnificence, both of you," he said before the packed house at N.C. A&T's Harrison Auditorium.
The audience responded with a burst of applause, one of many during the hour-long conversation.
It marked the closing event of the second annual Greensboro Bound literary festival, free events held mostly at downtown venues over four days.
Singer/songwriter Laurelyn Dossett introduced the women to the audience.
Giddens, a Greensboro native, recorded albums with African American string band the Carolina Chocolate Drops, then went solo. She won a 2017 "genius grant" from the MacArthur Foundation and the Steve Martin Prize for Excellence in Banjo and Bluegrass.
In February, she released the album, "Songs of Our Native Daughters," with Leyla McCalla, Allison Russell and Amythyst Kiah. She recently released "There is No Other," with percussionist Francesco Turrisi.
Giddens asked DiFranco about her memoir, "No Walls and the Recurring Dream," released earlier this month.
Their conversation ranged from serious topics — such as their concern about how their written words affect their children — to amusing stories about how people mispronounce their names.
Now 48, DiFranco is an alt-rock/folk-rock singer, guitarist, poet, songwriter, feminist and activist. She has released more than 20 albums including the Grammy-winning "Evolve," all on her own record label, Righteous Babe.
She decided to write a book because, as the mother of two children, "I was trying to figure out how to be home and still engage and still be my creative self," DiFranco said.
She admitted to "deep anxiety and dread" about how the book would be received. But she is grateful for the love and support resulting from her sharing her intimate experiences and thoughts.
Honest, passionate and frequently funny, DiFranco's book traces her radical journey to the age of 30. It opens at New York's Carnegie Hall as she debuts her poem, "Self Evident," seven months after the 9/11 terrorist attacks, and then looks back.
She chronicles her childhood in Buffalo, striking out as a teen and her move to New York City.
She decided not to sign with a major record label, and instead started her own at age 19. The Righteous Babe label still releases records.
As she wrote her memoir, DiFranco said, she thought about how her experiences with men and with the glass ceiling would affect her 12-year-old daughter.
"I don't want to put the burdens of my perception onto a possibly less-fettered creature, a creature that is maybe going to reinvent this equation for themselves," DiFranco said. "Please, let me not constrict their sense of possibility before they decide for themselves what it is."
Her daughter has not yet read the book. "I hope that when she does, she will already have established for herself what she thinks of as her possibilities," DiFranco added. "And I hope that some parts of my story will come off as antique."
After speaking about her own record label, DiFranco asked Giddens for stories about young people she has mentored.
"When the Carolina Chocolate Drops were on the scene, we were it when it comes to black people with banjos," Giddens said. "We were the only group of young 'uns doing it. Since then I have seen more. A lot of the young 'uns who are out there doing it cite the Chocolate Drops as an inspiration. If you live long enough for that, the rest is gravy."
DiFranco and Giddens did not sing. But Giddens, Dossett, Lalenja Harrington, Molly McGinn, Charlie Hunter and Sinclair Palmer performed in concert Sunday night at Presbyterian Church of the Covenant.
Brian Lampkin, president of the nonprofit Greensboro Literary Organization that runs the book festival, was thrilled with its results.
He didn't estimate the number of people that had turned out for more than 60 events, including talks, readings, conversations, workshops, music and films — even a puppet show and an opera.
But it was many more than the 5,000 who attended last year's inaugural festival, Lampkin said. Most events were full or nearly full.
Among the popular books were those of Zadie Smith, who spoke Saturday night at UNCG.
"Mothers and Strangers," an anthology of nonfiction by 28 Southern writers, was a hit.
Also selling well was "A Sin by Any Other Name," by Robert W. Lee.
So did "Outside Agitator: The Civil Rights Struggle of Cleveland Sellers Jr." by Adam Parker.
"These panels, these conversations, these writers really brought great content," Lampkin said in an interview. "That's the thing that I care most about."
Greensboro Bound literary festival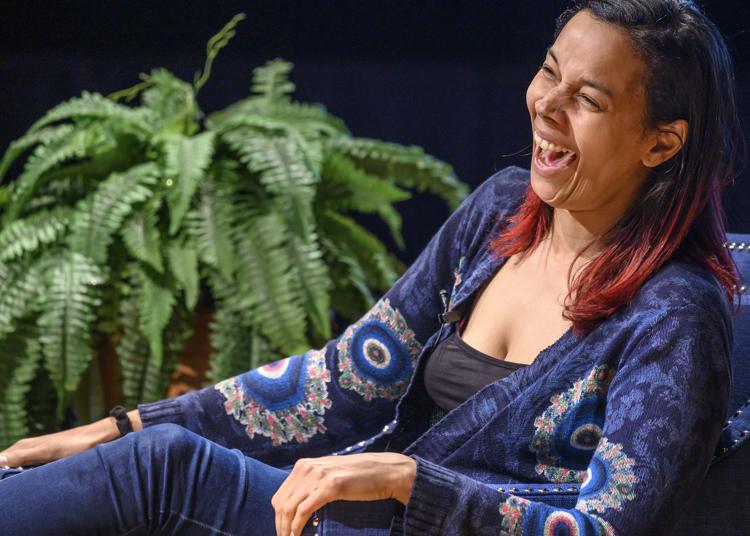 Greensboro Bound literary festival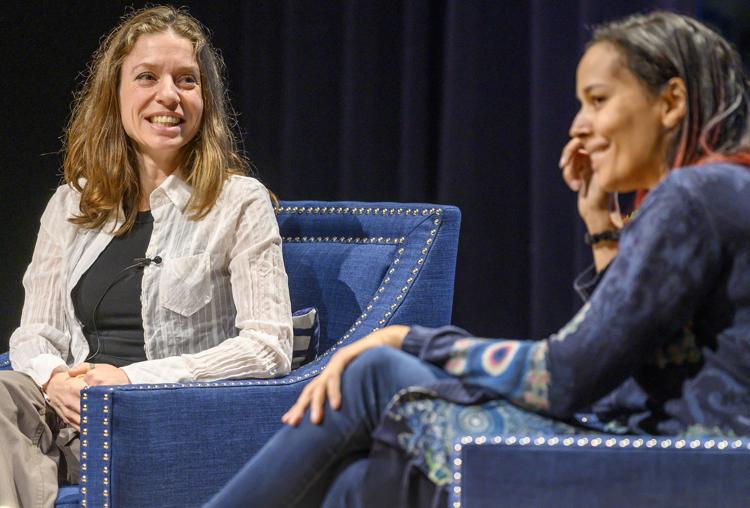 Greensboro Bound literary festival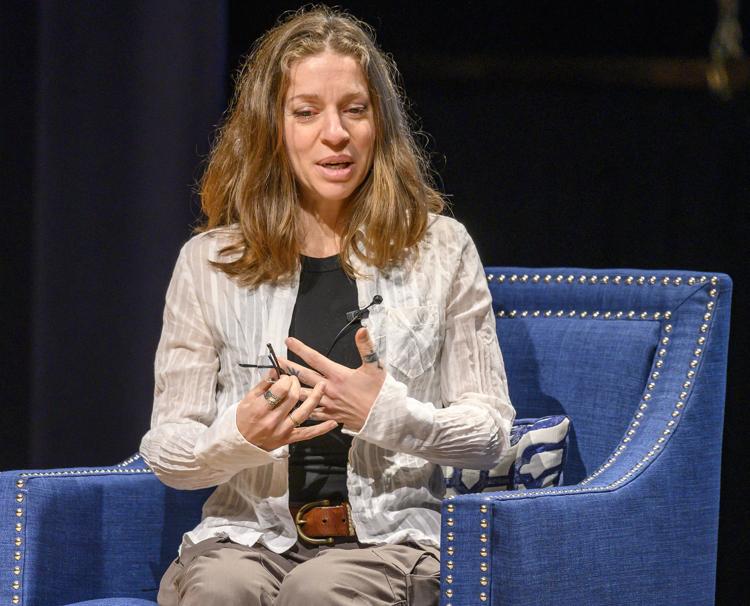 Greensboro Bound literary festival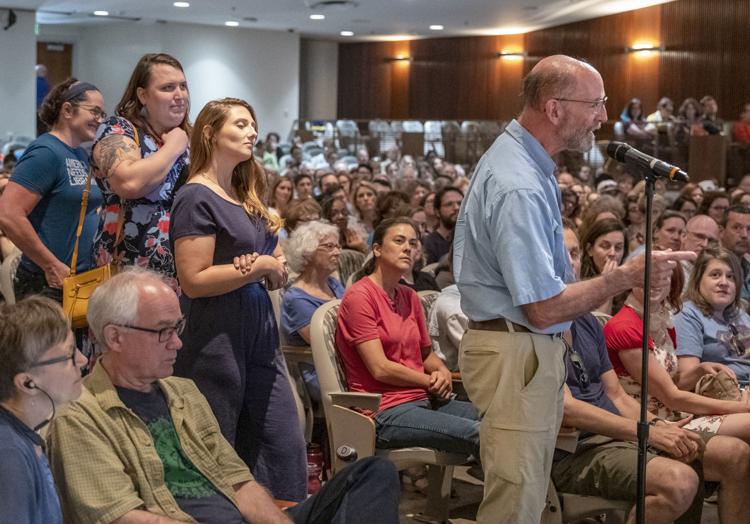 Greensboro Bound literary festival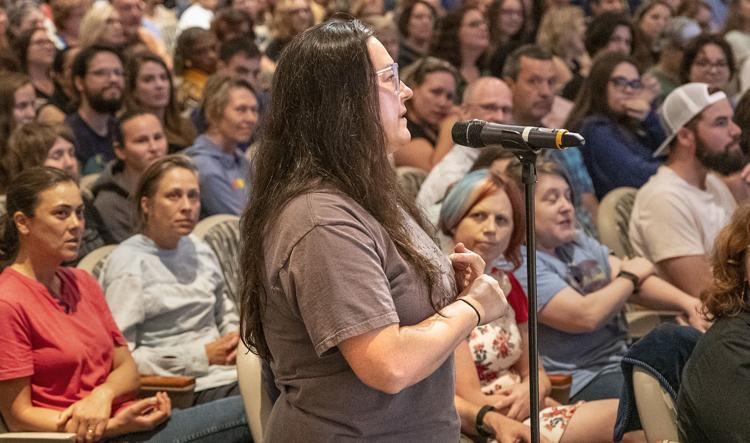 Greensboro Bound literary festival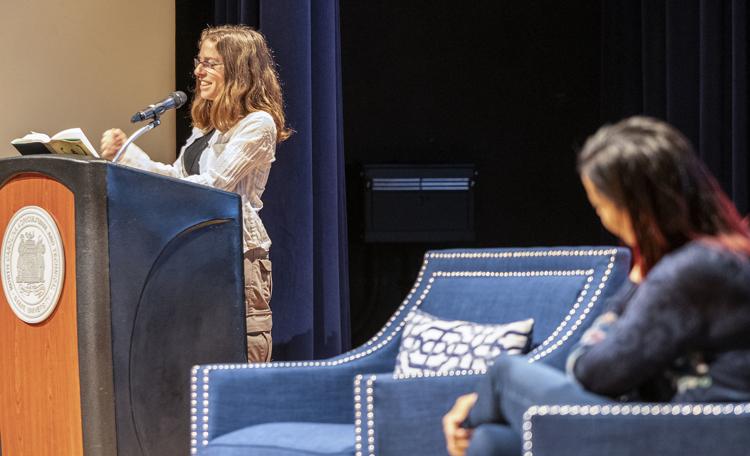 Greensboro Bound literary festival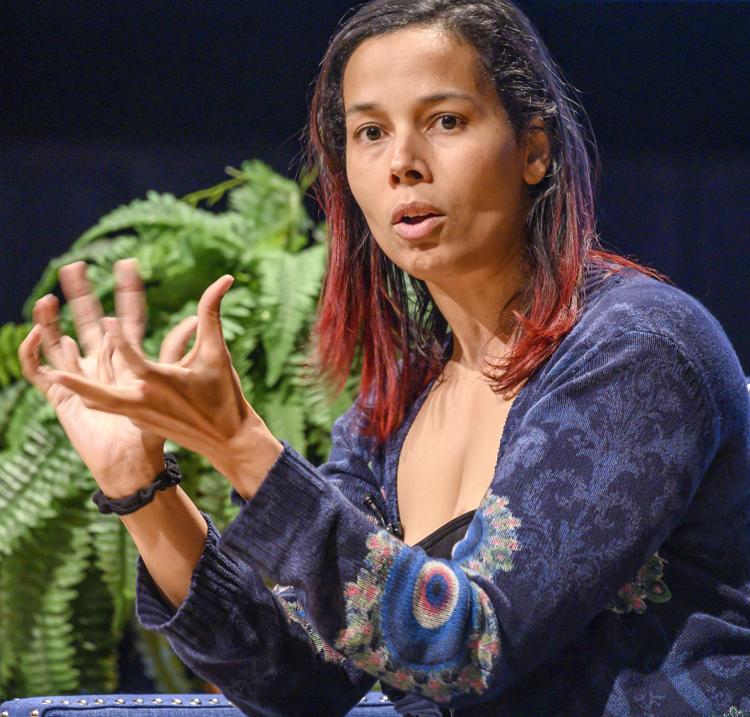 Greensboro Bound literary festival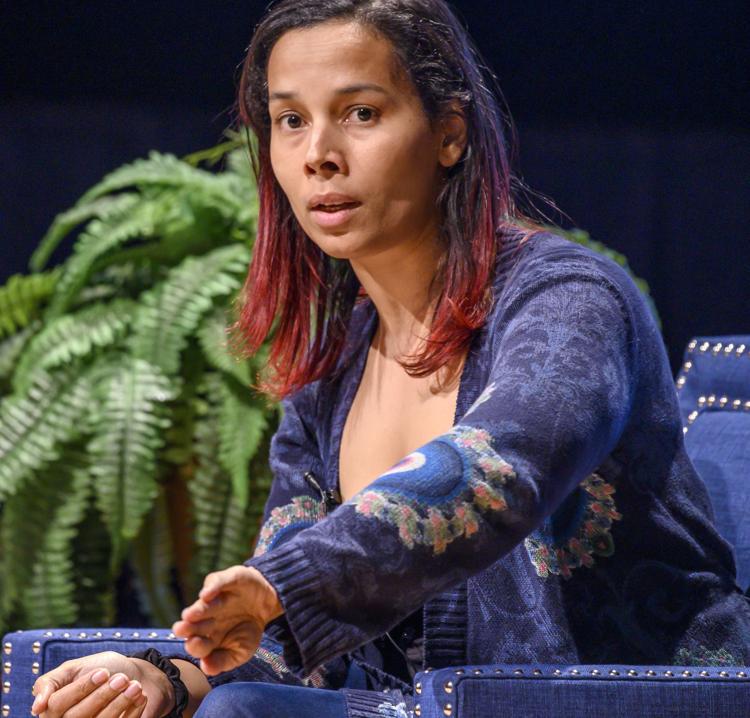 Greensboro Bound literary festival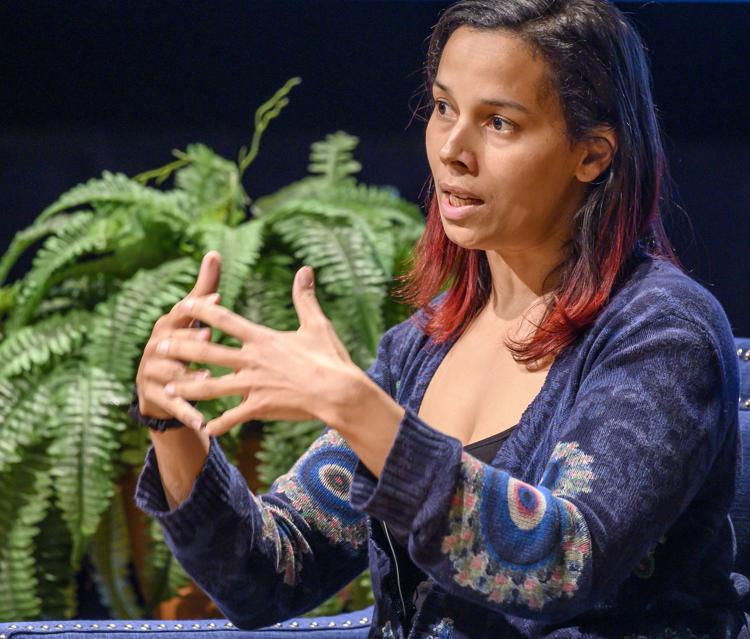 Greensboro Bound literary festival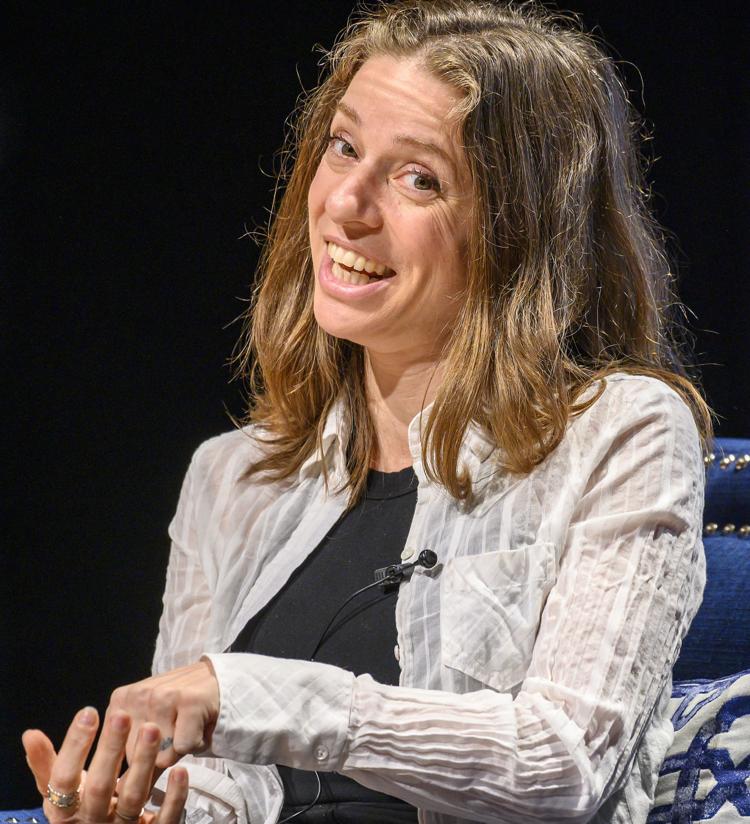 Greensboro Bound literary festival