TEDxGreensboroSalon to discuss: Who belongs in a city?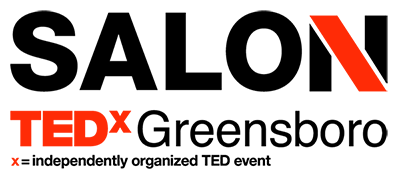 GREENSBORO — The TEDxGreensboroSalon on Sept. 26 will focus on the topic, "Who Belongs in a City?"
The free event will be held in the UpStage Cabaret at Triad Stage, 232 S. Elm St.
Many Greensboro residents live with housing and employment insecurity, which leads them to a life on the streets of our city.
Metro areas often struggle with fostering urban development without displacing those who are unable to relocate.
As Greensboro struggles with these issues, the TEDxGreensboroSalon will view thought-provoking TED Talks, followed by a moderated discussion.
Doors open at 5:45 p.m. for cash bar and conversation. Attendees can stop by an area restaurant and bring something to eat. Triad Stage will have wine, beer, and soft drinks for sale. The program will run from 6:30 to 8 p.m.
There is no charge for the salon but pre-registration is required.
The worldwide organization known as TED — which stands for technology, entertainment and design — is a nonprofit, nonpartisan foundation. Its only agenda is to make ideas worth spreading accessible.
In addition to the Sept. 26 salon,TEDxGreensboro events for the 2018-19 season include winter and spring salons, TED Women on Dec. 6 at Well-Spring retirement community and the signature event themed Keep It Simple on April 4, 2019.