GREENSBORO — Renowned soul instrumentalist and vocalist Booker T. Jones will perform on the opening night of the N.C. Folk Festival on Sept. 6.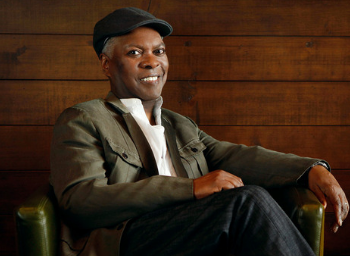 The second-annual free, three-day multicultural festival of music, crafts and food will run through Sept. 8 in center city.
Originally rising to fame as the frontman of Booker T. and the M.G.'s, Jones has been performing R&B, instrumental rock, electric blues and soul music since he was little.
His influence on modern soul music is far-reaching, especially when it comes to the organ-driven Memphis soul sound, the largest sub-genre of Southern soul music.
He has received three Grammy Awards for his music and is the recipient of the prestigious Grammy Lifetime Achievement Award.
One of his most famous songs, "Green Onions," was inducted into the Blues Hall of Fame in 2018 and remains the only instrumental track on The Rolling Stone's 500 Greatest Songs of All Time.
His performance will be presented by Ardmore Residential and Thomas & Jill White.
"We are absolutely thrilled Booker T. Jones will be our special guest at this year's festival," Amy Grossmann, festival director, said in a news release.
"As an icon of Southern soul music, Booker T. Jones has a timeless sound that reaches across generations," Grossmann said. "It is a sound that lies at the roots and amid the branches of modern soul, and we are excited to welcome it and him to Greensboro."
This marks the 10th act announced to date for the upcoming festival. They include Irish band Lúnasa, jazz and funk group Mwenso and The Shakes, Afro-Cuban duo Ricardo Lemvo and Makina Loca, country and Telecaster master Redd Volkaert, and sacred steel group The Allen Boys.
Though it wasn't the first instrument he learned, Booker T. Jones has played the Hammond B-3 organ with many great musicians, including Ray Charles, Stephen Stills and Neil Young.
His legacy is heavily tied to his work at Stax Records, which surrounded him with such icons as Albert King, Eddie Floyd, and Otis Redding, with whom he created classics.
The N.C. Folk Festival spun out of the National Folk Festival, which held a three-year residency in Greensboro and drew more than 400,000 people to downtown Greensboro.
More than 150,000 people attended the inaugural N.C. Folk Festival in 2018, according to organizers.
The upcoming festival will feature hundreds of artists from around the world with performances and workshops at multiple outdoor performance venues across center city and at the Van Dyke Performance Space in the Greensboro Cultural Center. The free weekend-long festivities bring thousands to downtown Greensboro for music, juried crafts, food and craft beer.
To learn more about the N.C. Folk Festival, visit ncfolkfest.com, and find the latest news on Facebook (facebook.com/NCFolkFestival), Twitter (twitter.com/NCFolkFestival) and Instagram (instagram.com/ncfolkfestival).