Barefoot Modern, a band made up of Guilford County natives, was named Best Alternative/Indie Band recently at the 2019 Richmond International Film & Music Festival. About 2,500 bands were in the running.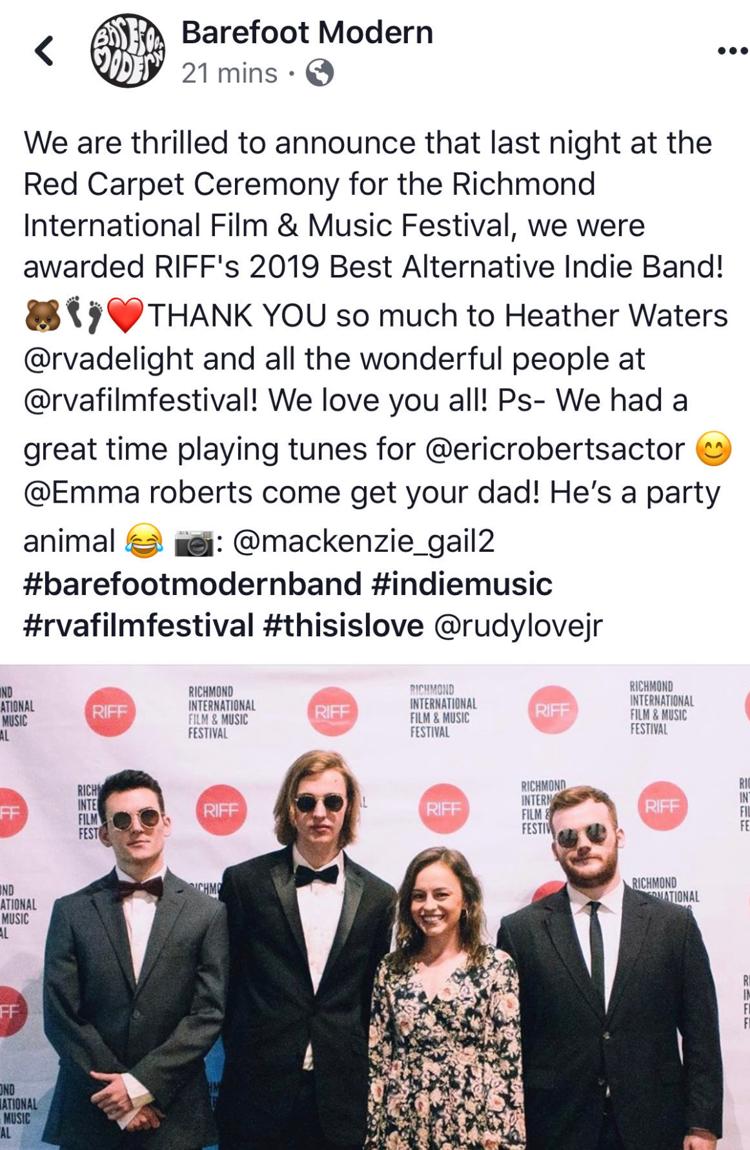 To see the group locally, check them out when they perform at the 11th annual RidgeFest on June 1 at Oak Ridge Town Park.
Three of the group's members — guitarist and keyboardist Robert Beverly of Oak Ridge, bassist Hunter Evans of Jamestown and drummer Caleb LeJeune of High Point — met at Penn-Griffin School for the Arts in High Point and recently completed their sophomore year at Appalachian State University.
Vocalist Tegan Dean of Oak Ridge just finished her first year at Lees-McRae College, a half-hour up the road in Banner Elk, where she is on a soccer scholarship.
LeJeune, who writes the group's lyrics, is majoring in English, while Beverly and Evans are enrolled in App State's innovative Music Industry Studies program. As part of the curriculum, students function as administrators, talent scouts, producers, publicists, and all the other related tasks in getting music recorded and marketed.
The program operates its own label, Split Rail Records, which aims to sign and develop a handpicked band — preferably one with ties to the university or surrounding community — on a yearly basis.
The band's award at the film festival was handed out at the Red Carpet Ceremony.
"It was clear the RIFF folks didn't quite realize how young a band they had booked for their feature VIP Wrap party, but the band had the crowd after one song and the director was asking me if they could keep playing," said Mike Beverly, the band's manager. "They were booked for a half-hour and ended up on stage for almost one and a half hours with Rudy Love Jr. onstage with them and Eric Roberts (brother of Julie) dancing away."
The group's latest EP, "bitter.," is available at streaming services.