GREENSBORO — Television viewers might have caught a glimpse of Bryan Burton on an American Express commercial with Tina Fey or playing a student driver in the feature film, "Learning to Drive."
Next week, the Greensboro native will get more screen time when he makes his major national television debut.
Burton, 26, will play one of the main characters on "Neon Joe, Werewolf Hunter."
The new live-action comedy miniseries will air at midnight from Dec. 7 through 11 on Adult Swim, the nighttime cable network for adults that shares channel space with Cartoon Network.
Jon Glaser, who played Councilman Jeremy Jamm on TV's "Parks and Recreation," created and stars in the miniseries.
Set in the pretend sleepy enclave of Garrity, Vt. (aka "B&B Town, USA"), "Neon Joe, Werewolf Hunter" is the epic story of a neon-clad man with a mysterious past and a highly-specialized skill set — hunting werewolves.
It also features Scott Adsit ("30 Rock"), Stephanie March ("Law & Order: SVU"), Steve Little ("Eastbound & Down"), Reg E. Cathey ("House Of Cards") and Steve Cirbus ("Delocated").
Burton plays a character named Matt Duane.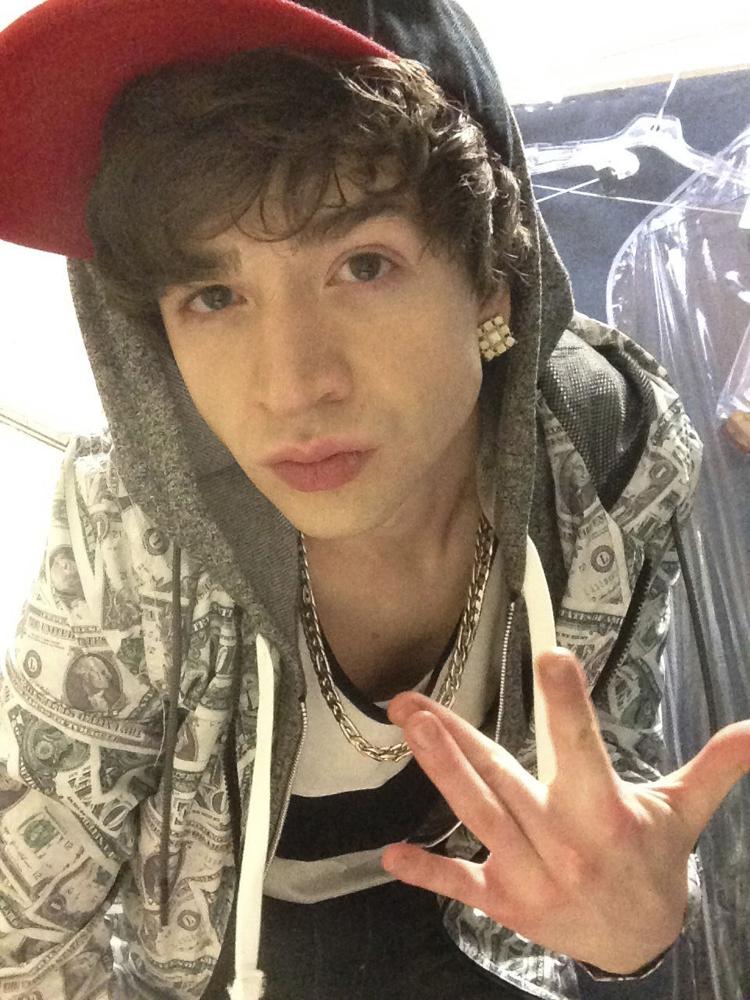 "He has this 'Eminem-wanna-be, hip-hop-loving, goofy white kid from the suburbs' vibe to him," Burton said via email. "It was a lot of fun to play with."
Although Burton now lives in New York City, Greensboro is still home at heart, he said.
His parents, Frank and Jane Burton, live here. His father owned Burton's Pharmacy downtown from 1977 to 2013. His mother was a longtime nurse at Wesley Long Hospital.
The acting bug began to bite their son in sixth grade.
He started taking acting classes after school — "just for fun, at that time," he said — at the Carolina Performing Arts Center, which operated in a building to the left of the Carolina Theatre on Greene Street.
It led him to Weaver Academy for Performing and Visual Arts, then to UNC-Chapel Hill for a bachelor's degree in dramatic art. While at UNC, he also performed with PlayMakers Repertory Company, "which was special for an undergrad," Burton said.
Last year, Burton played a grocery store cashier in two American Express commercials with Tina Fey. "Had so much fun working with her," he said.
In the film, "Learning to Drive," he appeared in the opening scene directly opposite Sir Ben Kingsley. It was filmed in 2013 and appeared in theaters nationwide in August.
"That was actually my first-ever project working directly one-on-one opposite someone — let alone an acting legend — that I had been watching and admiring on big and small screens for years while growing up," he said.
With the air date of "Neon Joe, Werewolf Hunter," approaching, "I honestly don't know how I could be any more pumped about this show," Burton said.
In addition to watching the miniseries, he hopes that viewers will follow him on his website (www.bryan-burton.com), Facebook (www.facebook.com/BryanBurtonActor), on Twitter (@bryan_burton) and Instagram (Abryanburton).