GREENSBORO — Almost every day, Susan and Mark Van Dorn walk their dog to the Greensboro Arboretum.
They come to visit Woodland Classroom, a serene section dedicated to their late son, Wes.
Mark Van Dorn settles on a bench, thinks of Wes and conducts insurance business.
Susan sits on the massive stone she had moved to the site. She wipes tears before moving on with their day.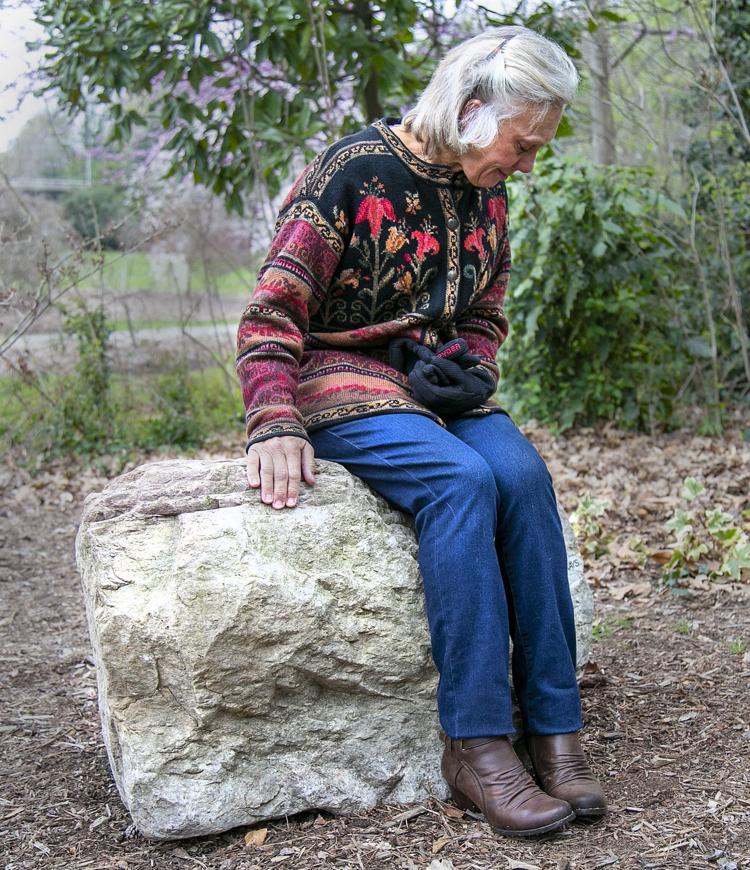 "Wes lived with joy, and it is important to us that something positive comes from his death," she said.
Naval Lt. J. Wesley Van Dorn died when the helicopter he was piloting crashed on a Jan. 8, 2014, training exercise off the Virginia coast. He was 29, married and the father of two young sons. Two other sailors died with him.
That crash prompted an investigation by The Virginian-Pilot newspaper and the University of California, Berkeley's Investigative Reporting Program, based at the Graduate School of Journalism.
It uncovered a history of negligence and institutional failings around the MH-53E Sea Dragon helicopter — the model Van Dorn was piloting when he was killed.
The Investigative Reporting Program's 80-minute feature documentary "Who Killed Lt. Van Dorn?" will be shown Wednesday and Thursday, April 10 and 11, at RiverRun International Film Festival in Winston-Salem and Greensboro.
"For us, it's this incredible personal grief," Susan Van Dorn said. "But there's more to it than that.'"
Irresponsible decision-making is going on, she said. "It has to change."
"Who Killed Lt. Van Dorn?" will be among 175 films screened through April 14 at the 21st annual festival, most at venues in Winston-Salem and eight at Red Cinemas in Greensboro.
The Van Dorns and film Director Zachary Stauffer, a staff producer for the Investigative Reporting Program, will attend the documentary's screenings. 
The oldest of the couple's three children, Wes Van Dorn graduated in 2002 from Southeast Guilford High School and attended UNC for a year. He then chose the U.S. Naval Academy, graduating in 2007 with a degree in ocean engineering.
His mother recalls a son popular with peers and adults alike. "Wes brightened a room when he walked in," she said. 
One neighborhood sports coach said he always liked having Wes on his team — not only because he was a good athlete, but because he encouraged others to bring their best to the game as well, she said.
The film is not a biopic, though.
"It's really not a story about where he grew up, how he grew up," Mark Van Dorn said. "It's more of an exposé on the military."
The Van Dorns have attended screenings elsewhere. Until they saw the documentary, they were nervous, Susan Van Dorn said.
"We didn't know if it would be a 'yank at your heartstrings' kind of movie. And it definitely is not," she said. "It uses Wes as the fulcrum for addressing some very serious issues. Wes is utilized to personalize it but not trivialize it."
But it does pain them to see a few personal videos and hear their son's voice. 
In one scene, Susan Van Dorn recalls asking her son if the Navy ever lets the crew take family members for short demo flights. She tearfully repeats his answer: "Mama, I would never take you up in this piece of crap."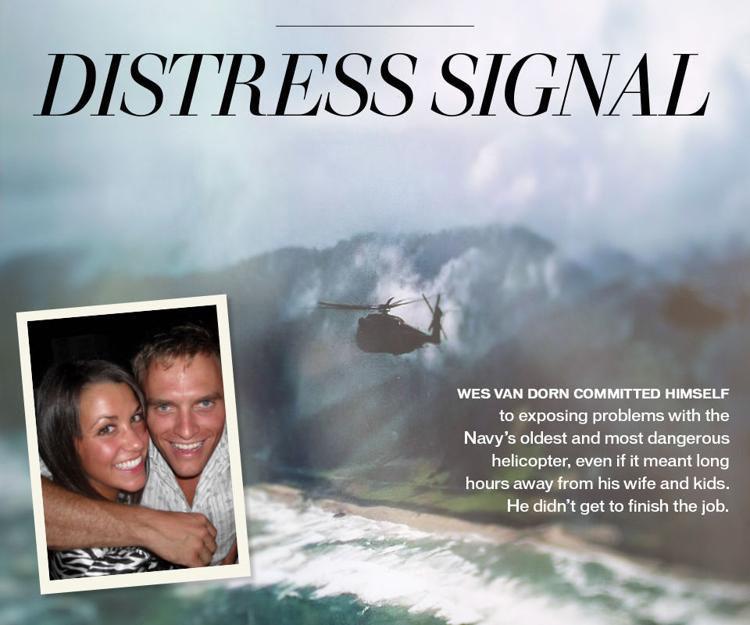 After the crash, The Virginian-Pilot reporter Mike Hixenbaugh looked into the story.
Van Dorn's widow, Nicole, wanted to know why her husband died. She provided his files and correspondence about the 53. Her husband had realized that the aging helicopters, used for minesweeping, weren't getting the maintenance they needed. 
Reporter Hixenbaugh found that the Navy had been keeping its Sea Dragon helicopters in service years longer than planned — and the choppers' condition and maintenance problems were causing big trouble.
Meanwhile on the West Coast, UC Berkeley journalism graduate student Jason Paladino got the news that Brian Collins, a longtime friend serving in the Navy, had died in the same helicopter crash.
Paladino, too, began to dig into the story. The Investigative Reporting Program and The Virginian-Pilot joined forces. Paladino became associate producer on the documentary.
The documentary reveals that The Sea Dragon and the Marines' sister CH-53E Super Stallion have suffered 58 serious accidents in the past 34 years, and 132 people have died, including four Marines in a crash in April 2018 in California. Twelve Marines died in 2016 when two 53Es crashed into each other in Hawaii.
According to The Virginian-Pilot, the documentary also "details how hard it is to do the right thing when you are a sailor at the bottom of a $700 billion pile of money. New, high-tech, billion-dollar weapons systems make a lot of powerful people rich. Maintaining a fleet of old, flying buses — one description of the Sea Dragon — does not. So maintenance can take a back seat."
Susan Van Dorn feels resentment. 
"Wes had identified problems with the maintenance of the aircraft," she said. "He had tried to speak to his higher-ups and report problems, and he was sort of given the pat on the head — 'Thank you for the info' — and nothing changed. He would relay this to us."
Although painful to watch at times, the documentary is well done, the Van Dorns say.
"It seemed like the government and the Congress would appropriate money and once it was moved over, a few of the aircraft were reconditioned," Mark Van Dorn said. "Then they moved the money somewhere else where Congress or someone felt it was more important."
For Susan Van Dorn, "It speaks to the responsibility the military and the government have to maintain these aircraft properly, prior to building and committing to a lot of fancy things," she said.
"We would rather see money spent on an aircraft than on a parade," Mark Van Dorn added.
Promoting the film has become part of their grief process.
"We try to help the producers get people to see it and get it in front of legislators, and hope that it makes a difference when it comes time to appropriate money," Mark Van Dorn said.
Susan Van Dorn aims to have it shown to the Senate Armed Services Committee.
Stauffer, the director, also hopes to get it in front of military audiences, particularly the military's young future leaders.
"As for us ordinary civilians," Stauffer said, "I hope people look at the film and realize that there is a family behind each of these accidents, and to not just keep what the military does at a distance."