Blog: Go Triad A&E Extra
Drew and Ellie Holcomb reunite for concert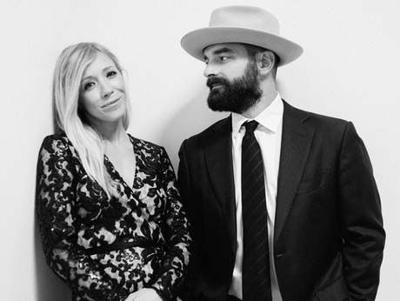 GREENSBORO — Husband and wife Americana duo Drew and Ellie Holcomb will perform at 7:30 p.m. Feb. 7 at the Carolina Theatre.
After solo careers, The Holcombs have reunited for special tour.
Shortly after their marriage in 2006, the couple began touring together with Drew Holcomb and The Neighbors. The band has supported many national touring acts including Ryan Adams, The Avett Brothers, Don Henley, and Willie Nelson.
Ellie is no longer a touring member of The Neighbors and has found success in a solo career as a Christian singer/songwriter. Her albums "As Sure As The Sun" and "Red Sea Road" have both topped the iTunes Christian chart.
Drew Holcomb still tours nationally with Drew Holcomb and The Neighbors and their most recent album, "Souvenir," is their most critically acclaimed release yet.
Tickets are $32.50-$42.50.
A VIP meet and greet package is $117.50.
Tickets are available by calling 336-333-2605, online at https://carolinatheatre.com or in person at the box office at 310 S. Greene St.