House of God in Mount Airy is a tiny church with a big sound.
It comes from The Allen Boys, all self-taught musicians who've been playing since grade school.
Even more amazing? Each can play every instrument in a Sacred Steel band: drums, bass guitar, lead guitar, and pedal steel.
"At any given time, the four of us can switch to any instrument and fill in — not to brag," says Dashawn Hickman, who primarily plays pedal steel. "We can all be equally good at any instrument because that's just how we grew up."
Sacred Steel brings a big sound no matter who plays it. A blues-gospel genre that arose in Pentecostal-Holiness churches in the 1930s, it diverges from the usual organ and piano music of other Christian denominations, and relies instead on the pedal steel: a type of steel guitar that's played sitting down, with feet on the pedals and pick-covered fingers on the strings.
The underlying style of each Sacred Steel band is the same, with regional differences.
"Every [band] has their own influences from the area they're in," says Mitchel Fonville, who usually plays bass guitar for the band. "Regardless [of] what they're playing, it ends up energy-filled. That's Sacred Steel."
The Allen Boys play a lot of songs they grew up hearing in church, but they're big fans of secular music — anything they can get away with playing in church, jokes Hickman.
"We've done a lot of Michael Jackson's stuff," he says.
Camron Moore, lead guitarist and, at 30, the youngest member of the band, adds, "We do a mix of covers and original music, depending on the venue."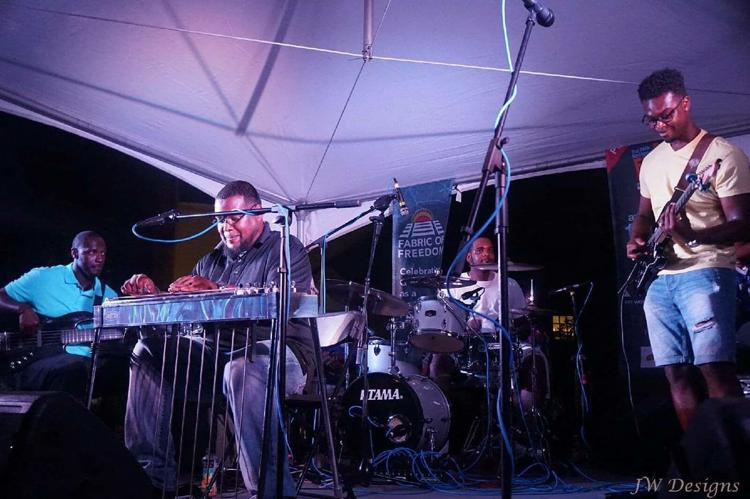 The group relies on their instincts during gigs. Although they play from a pre-determined set list, often a melody one of them heard on the radio or at church influences their playing and takes their set in a different direction, with the others falling in line. That means each show is unique.
"[The covers] end up ours," says Fonville. "You're able to sing the words, but that signature sound that you may know from that song — when we hit that, everything goes to church."
The band loves playing off a crowd's enthusiasm, so an already energetic band becomes even more so. What they call "The Allen Boys Experience" revolves around transcending the day-to-day. Their mantra is "Lift your spirits, and forget about your day."
"All of our songs are uplifting," Fonville says. "Even when we slow a song down, it starts to rise, and we get an uplifting spirit."
Their crowd-driven music is ideal for live shows; it's actually one of the reasons they haven't yet produced an album.
"We want people to get up and dance and clap," says Moore. "We like interaction from the crowd. [We want] people to feel the music the way we do."
The band has played across the state, from universities in the Triangle to the Isis Music Hall in Asheville. They played a festival in Greensboro a few years ago, too, but none as big as the N.C. Folk Festival.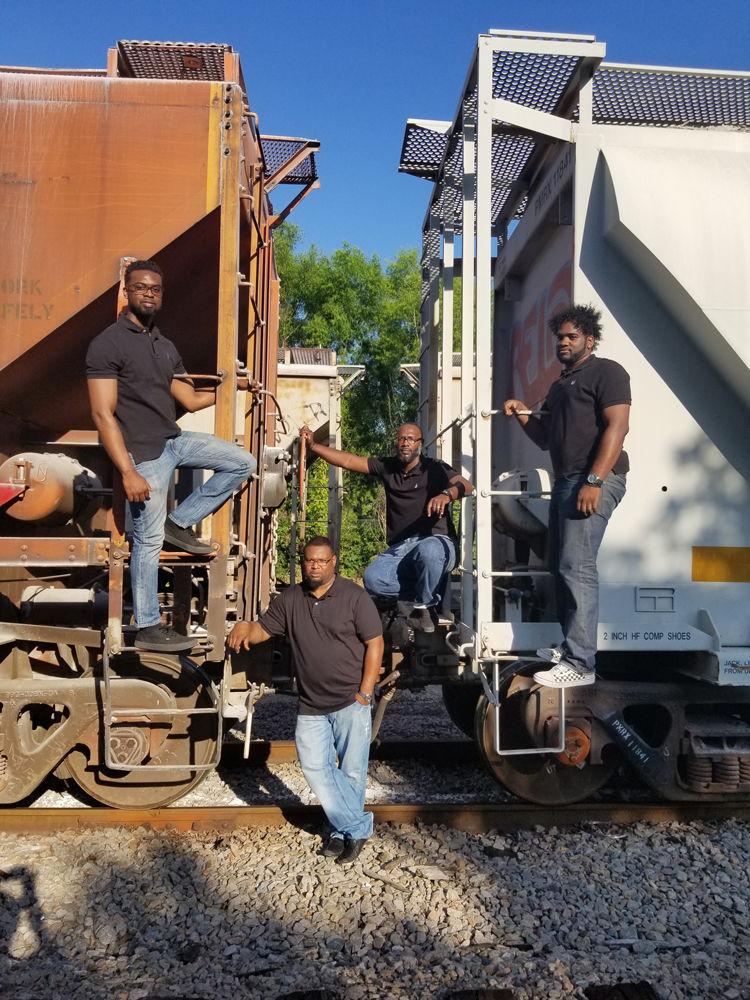 "It's hard to talk about [our music] to somebody without telling them to come experience it," says Hickman. "If you want to really hear what it sounds like and feel that in your chest, you have to come and hear it.
"For me, there's not another sound like it," he continues. "I don't care where you go, there's no other sound that you're going to hear that will sound like a Sacred Steel band."
"This is the train," says drummer Ranzy Moore, Camron's brother, referring to the introductory melody in a typical song. "Come on; get on with us. We're going to take you somewhere."