For the past four years, the digital resource Made in Greensboro has put a spotlight on local artists, entrepreneurs, professionals and others who are making things happen in our city.
Folks like Kya Johnson, an attorney who launched a multicultural video network so children of color could see more people like themselves on TV.
Or Kelly McKinney, a vision-impaired seamstress who sews military clothing at Industries of the Blind.
Or Jenny Kimmel, who lives in a tepee on a farm and teaches young people how to be good stewards of the earth.
Or Derek Pruitt, who works in quality control at Procter & Gamble and is active in the company's pioneering LGBTQ volunteer group GABLE.
Launched in 2015 by Action Greensboro, an arm of the Chamber of Commerce, Made in Greensboro's regular profiles seek to energize and inspire makers of all kinds who live in the city, and also to retain some of the 75,000 talented Triad-area college students who flow through the region each year.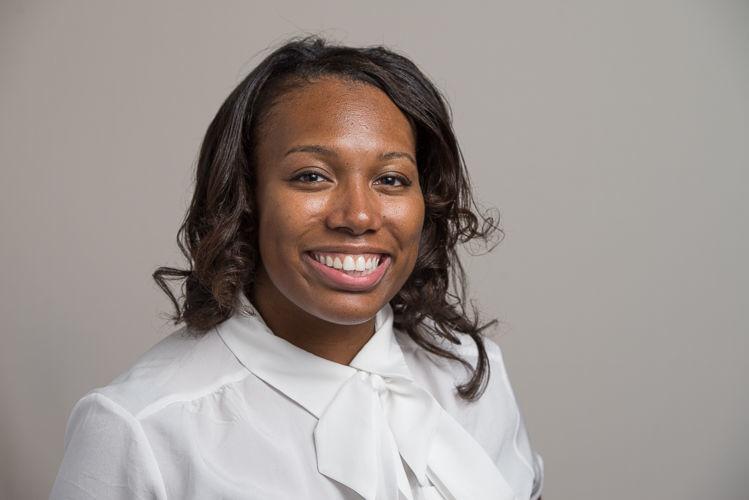 UNC Greensboro alumna Candace Martin was still a graduate student in strategic communication at High Point University when she and former News & Record reporter Amanda Lehmert took the lead on the Made in Greensboro project. They're the ones responsible for contacting the subjects, assigning the stunning photography, conducting the interviews and writing the profiles.
"'Made in Greensboro has always been a team effort," says Martin, 31, Action Greensboro's operations manager. "When we started this project, Action Greensboro and RLF Communications worked together, and now Action Greensboro, the City of Greensboro and the Greensboro Chamber are the official partners."
Over the years, Made in Greensboro has profiled noted musicians (acclaimed Americana artist Rhiannon Giddens), dancers and choreographers (b-boy Dom-Sebastian Alexis), soul-food entrepreneurs (Randy Wadsworth and Damion Moore of Dame's Chicken & Waffles), recycling advocates (Operation Bed Roll's Tori Carle) and science nerds (microchip engineer Ryan Pratt). What they all have in common is a love of Greensboro — and of creating.
You may have seen a few Made in Greensboro profiles in 1808 already — last month we featured Suzanne and Edgar Cabrera, owners of the Tiny Greenhouse gift shop — and you'll see more in the future. But in this issue, we're putting the spotlight on Made in Greensboro itself, with four profiles published since its launch.
After all, Made in Greensboro was made in Greensboro, too.