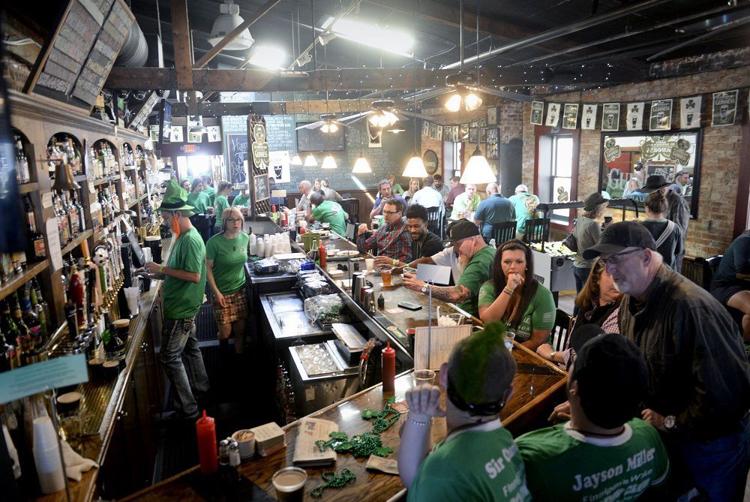 Everyone's Irish on St. Paddy's Day, and residents of the Triad are no exception. Guinness and Harp will be flowing as friends dig out their green T-shirts and lift their glasses to honor St. Patrick, the man who legend says chased the snakes from Ireland.
If you are out and about in the Triad on March 17, you can expect to hear live music and see traditional Irish-style dancing while you feast on Irish standards like corned beef and cabbage. And, if you're lucky, you might see a leprechaun and find his pot of gold.
"We always celebrate St. Paddy's Day at M'Coul's," says owner and manager Simonne Ritchy McClinton.
M'Coul's Public House, 110 W. McGee St., has been a downtown Greensboro tradition since 2002. The building, which once shared walls with the Piedmont Hotel, a Depression-era hotel and brothel, was built in 1892. The claw-foot bathtubs outside M'Coul's patio were used in the hotel and repurposed into planters, giving the downstairs patio area an eclectic dining vibe.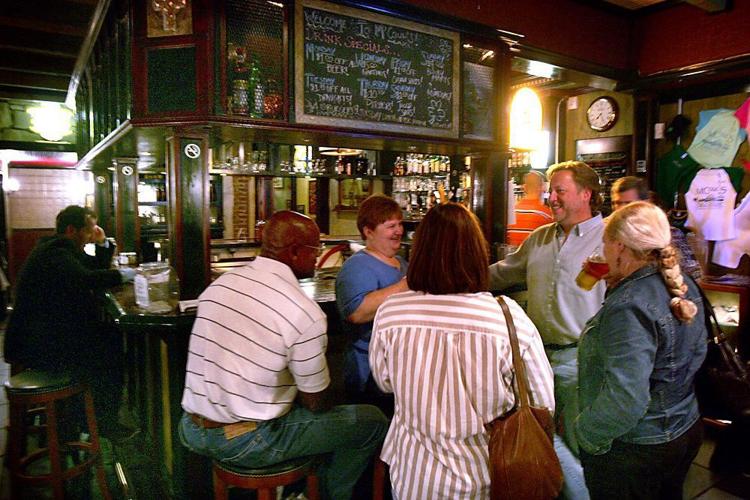 Inside, patrons get a taste of the Old World in the dark-paneled, U-shaped bar, which features both exposed ceiling beams and tin tiles. The first floor has high-backed booths for seated dining and bar seating. The upstairs offers a bar and relaxed dining with tables and built-in benches and a few nooks where you can settle for a quiet pint or a board game, which can be borrowed at the bar. The upstairs deck has additional seating and views of the large statue of Gen. Nathanael Greene and of nearby South Elm Street.
Ritchy McClinton says bagpiper Johnny Burris will play throughout the day. Irish dancing by the students of the Walsh Kelley School of Dance will be on tap, too. 
"I do think when the Irish dancers come out, it's a perfect moment where everyone stops what they are doing and claps and laughs," she says. "It's the wonderful moment of community and pure joy that doesn't happen very often in life, but when it does, it's magical."
M'Coul's does not have children's activities planned this year. Since the holiday falls on a Sunday, she adds, "We are opening at 10 a.m., with an abbreviated brunch menu, along with some standards like fish and chips. We keep our menu to traditional favorites and house favorites. We have green beer, and of course, a boatload of Guinness."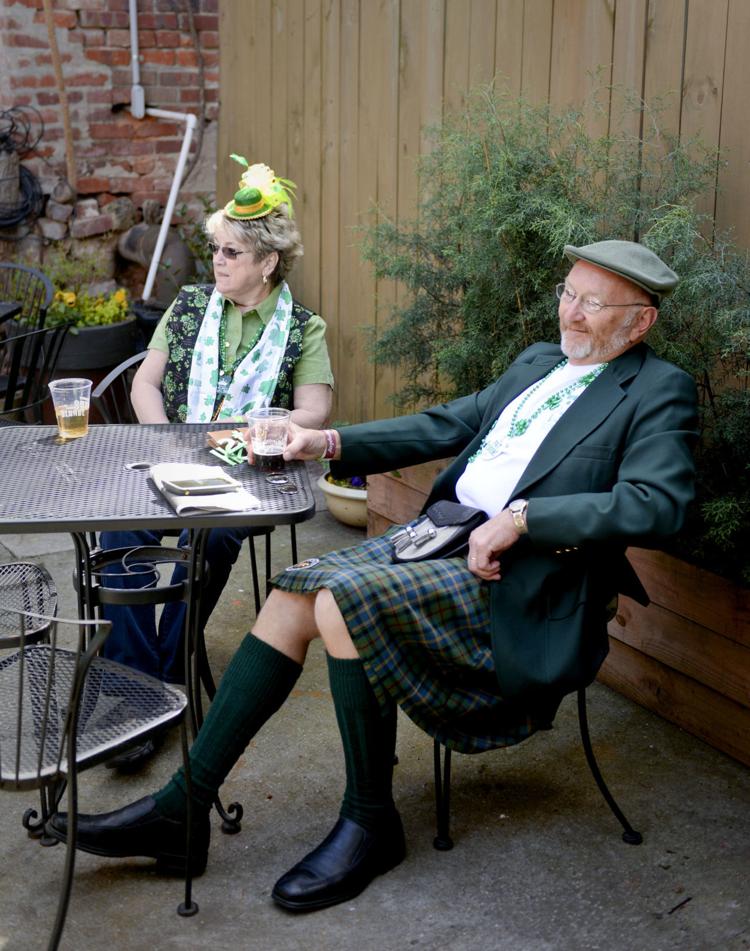 In Winston-Salem, Finnigan's Wake Irish Pub & Kitchen plans a St. Patrick's Day celebration that's family friendly, at least earlier in the day. Finnigan's Wake, at 620 Trade St. NW, has been open since 2006 and offers traditional Irish fare as well as gluten-free and vegetarian-friendly options in a laid-back environment. The tall and wide front windows let in light and the tops feature stained glass. The wide door opens to a hand-hewn bar.
Owner Philip "Opie" Kirby acquired the print shop adjacent to the bar, knocked out the wall and built a dining room, which doubled the space, says Karamy Kale, Finnigan's office manager. A narrow back hallway leads visitors to a patio and parking in the back.
That patio is where a lot of festivities will be held.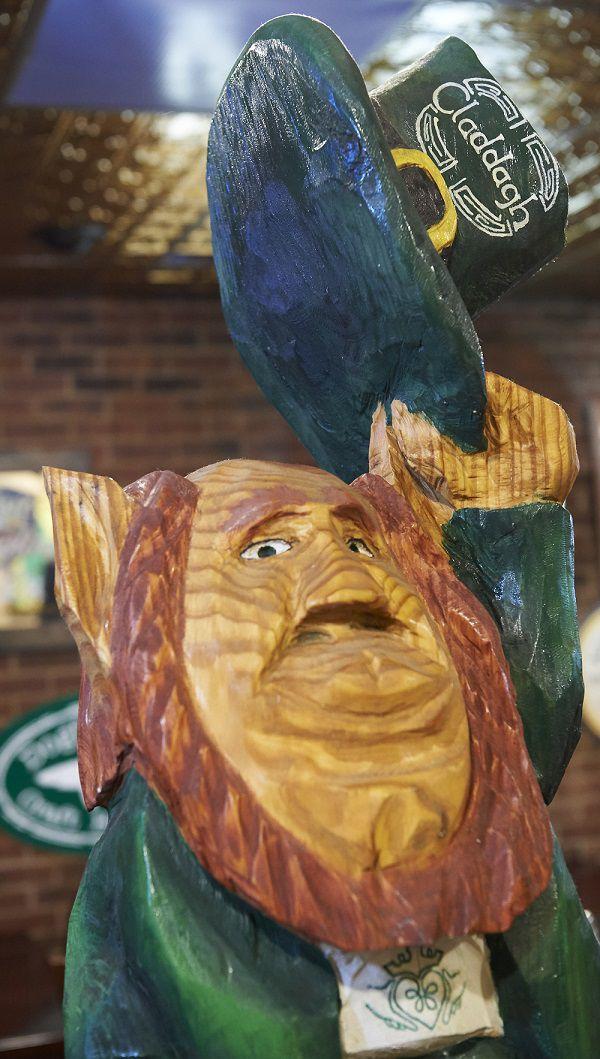 "St. Patrick's Day is alive here," Kale says. "It's all-day Irish favorites. It's a limited menu but it runs all day." Finnigan's Wake will open at 10 a.m. for the holiday.
"We'll have a tent in the parking lot with live music and a bar in the tent as well. From 2 p.m. to 11 p.m., we will have a pop-up food tent with chicken fingers and fish and chips," Kale says. "So, from the back of the tent to the parking lot, something will be going on."
Cornhole and other games will be available on the patio for children and adults. The atmosphere will shift at 10 p.m. when the crowd will be 21 and up, she says.
Another spot for celebrating St. Patrick's Day in the Triad? Claddagh Restaurant & Pub in High Point. The Claddagh offers traditional Irish food as well as indoor and heated outdoor dining. In previous years, the Claddagh, at 130 E. Parris Ave., has offered live music and drink specials for St. Patrick's Day.