You don't have to be a professor or agricultural professional to grow a great tomato. Then again, some advice from one never hurt, either.
We asked Alyssa McKim, community garden specialist for Cooperative Extension at N.C. A&T, and Aggie horticulture Professor Sanjun Gu for their best growing practices for backyard gardeners and community growers.
Their top tip: "Location, location, location," McKim says. "Before putting a plant in the ground, choose a garden site that gets at least 6 hours of sun and has rich, well-drained soil with plenty of organic matter. If you do not have access to good soil or compost, check out your local garden shop to get what you need."
Don't forget the pollinators. Think about Echinacea, black-eyed Susans, butterfly bushes or red bee balm, which not only add splashes of color and scent to your garden but also bring the pollinating bees, birds and other insects.
As it turns out, your green-thumbed grandmother was right: Plant close to a good water source, and water in the morning or evening to avoid evaporation. Warm-season veggies should be planted about two weeks after the last frost (around April 15 in the Greensboro area) while cold-season veggies can be planted earlier.
Tips for growing common vegetables and the plants that grow well alongside them: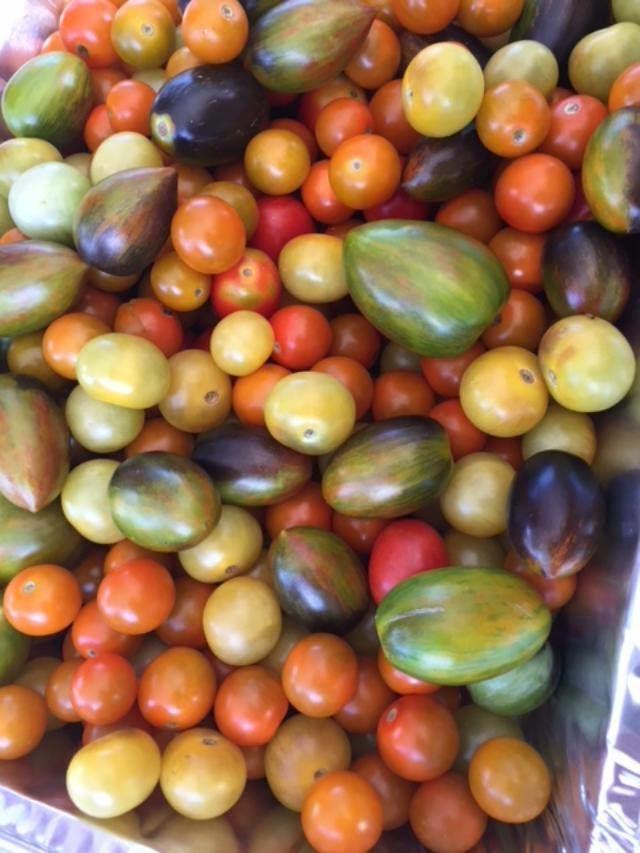 1. Tomatoes: Plant in full sun, 24 inches apart two weeks after the last frost. Tomatoes are very disease-prone; water at the base to avoid soil-borne diseases.
Companion plants: basil, peppers, marigolds
2. Squash and Cucumbers: These two plants have similar growth patterns and produce a lot of food, but poor pollination will result in misshapen fruit; plant pollinators next to them. Give plenty of room to expand. Harvest when fruit is between 3-8 inches long.
Companion Plants: radishes, marigolds, dill
3. Sweet Corn: It is important to grow corn in blocks or rows of three to ensure cross-pollination, which is necessary for production. Corn is a "heavy feeder," requiring a lot of nutrients from the soil to grow. To maintain high sugar content, harvest early in the morning when the temperature is still cool.
Companion Plants: summer squash, beans, sage
4. Spinach/Lettuce/Salad greens: Plant six inches apart. Lettuce and other salad greens are cool-weather crops that do well in spring and fall. For months of homegrown greens, plant seeds every other week.
Companion Plants: parsley, onion, radish
5. Bell Peppers: Plant 18 inches apart. Although peppers are a diverse group, planting requirements are the same. They need hot weather and warm soil to mature. Transplants are generally more successful than directly seeding.
Companion Plants: chives, tomatoes, okra