The Greensboro Coliseum Complex has seen a lot of history in its 60 years, including a campaign appearance by Richard Nixon in 1960, N.C. State's national basketball championship in 1974, and an unprecedented five-night stand by country music superstar Garth Brooks in 2014. A "Holiday on Ice" show launched the Coliseum on Oct. 29, 1959, and in the succeeding six decades, it has presented ACC basketball tournaments, monster truck rallies, U.S. Figure Skating Championships, Carolina Cougars and UNCG basketball games, circuses, arena football games, and much more.
For years, the Coliseum was one of the largest arenas in the South. It's a natural tour stop between Washington, D.C., and Atlanta, and it remains a favored destination for music stars well into the 21st century. Here are memories of 25 unforgettable concerts that have rattled the Coliseum walls across more than half a century.
The Monkees with the Jimi Hendrix Experience — July 12, 1967
Just because the Monkees appreciated the genius of Jimi Hendrix didn't mean he would appeal to the legions of young female fans who came to scream for the cute TV band. Hendrix and his English band mates dropped off the tour after only seven dates, fed up with the shabby treatment Monkees fans gave them as an opening act. But not before blasting their groundbreaking psychedelic hard rock in Charlotte and Greensboro.
Treva Brackett, then vice president of the Greensboro chapter of the Monkees fan club, had discovered Hendrix via a pen pal in England. The afternoon of the concert, she put on her white go-go boots and headed to the Oaks Motel on Summit Avenue, where she got Mickey Dolenz's autograph and found Hendrix in his room surrounded by empty Budweiser cans, learning songs from the Beatles' new album, "Sgt. Pepper's Lonely Hearts Club Band." The concert was "fabulous," she says.
"He comes onstage, and he's got this fop outfit like I used to wear, with the big sleeves and the puffy stuff, a purple jacket or something, and very flamboyant and loud," Brackett says. "I remember standing up, just going, 'Yes! Yes!' All these people are like, 'Who is this man who's up there being naughty?' He did 'Foxy Lady,' which was my favorite at the time. Everybody thought I was out of my mind, but I was told he was cool, and I was gonna make sure that somebody liked him."
Jethro Tull — Nov. 8, 1971
A friend of Parke Puterbaugh's bought them front-row center seats for this Coliseum show, and a music journalist was born.
"It was a life-changing experience," says Puterbaugh. "J. Geils was so powerful and fun with their R&B-fueled rock and Peter Wolf's showmanship. Then out comes Tull, my favorite group at the time, and there was their leader, Ian Anderson, my rock hero in the flesh mere feet from me, strumming the intro to 'My God.' I had the realization I was ruined for any sort of 'normal' career or life. I had the pleasure of telling both Peter Wolf and Ian Anderson that story a couple decades down the road."
Black Sabbath — April 1, 1972
In retrospect, maybe Mike Smith should have thought twice before going to a heavy metal concert in the wild and wooly '70s wearing a new $100 digital wristwatch and accompanied by a wife who was seven months pregnant.
It was the era of festival seating, more accurately characterized as free-for-all standing, with music fans stampeding for the best spots near the stage on the arena floor. The trouble started when everyone tried to enter the Coliseum at the same time.
"My hand got caught on the edge of one of the doors, and I was shoved in riot-style," says Smith. "The band on my watch popped, and it launched into the crowd, gone. My wife at the time was jostled around so bad that one of my heavyweight friends just started pummeling this guy who knocked her over, beating the hell out of him."
But it was worth the trauma.
"Ozzy rocked," Smith says.
Elvis Presley — April 14, 1972
The King played the Coliseum four times in the '70s, including a show less than four months before his death at age 42 in 1977. This 1972 appearance was particularly memorable for several reasons: It was his first time playing the Coliseum after appearing at a movie theater downtown in 1956, it was filmed for the movie "Elvis on Tour" (find clips on YouTube), and it was the first time Presley ever publicly sang his final Top 10 hit, "Burning Love."
The Jackson 5 — July 9, 1972
Veteran music journalist Mark Kemp told us his story: "I was 11 and Michael Jackson was 12 when we occupied the same space in Greensboro — him in fringe, dancing like a dervish in formation with his brothers; me in jeans, star-struck, with my friend Robert, in seats on the Coliseum's lower level. We sang along to every word of 'ABC' and 'I'll Be There.' I couldn't have dreamed up a more perfect first concert."
The Jackson 5 and the Jacksons played a total of seven concerts at the Coliseum between 1970 and 1981.
David Bowie — July 6, 1974
David Bowie was still an oddball glam rocker in 1974, an eccentric English artist who had yet to penetrate the consciousness of the average American. So local radio DJ DD Thornton was surprised and thrilled when she found out he was coming to the Greensboro Coliseum.
Thornton and her friend Linda Barrow pieced together quirky outfits, painted their faces, and made themselves sparkly with a combination of Vaseline and glitter. They were young teens at the time, and Thornton's Aunt Barbara drove them to the show.
The Coliseum was mostly empty, but Bowie put on a memorable show that incorporated a theatrical stage set, mime, and a crane that carried the singer out over the crowd during "Space Oddity."
"He was not Ziggy Stardust at this time, but it still was an amazing show," says Thornton.
Elton John — Nov. 8, 1974
Elton John still had one foot in the sensitive singer-songwriter world when he performed at the Greensboro Coliseum in 1973, dedicating "Daniel" to Jim Croce, who had died in a plane crash the day before.
By the time Elton returned a year later on the "Caribou" tour, he had fully evolved into the flamboyant rocker seen this summer in the movie "Rocketman." He played the song "Rocket Man," along with other hits like "Benny and the Jets," "Goodbye Yellow Brick Road," "Honky Cat," and "Crocodile Rock."
For DD Thornton, the most memorable moment came when someone in the audience threw what appeared to be a hash pipe at Elton.
"Blood began flowing down the side of his head, and he was whisked away," she says. "Wasn't too long before he was back in action with a large Band-Aid covering the injury."
The Rolling Stones — July 31, 1975
According to Kemp: "I was pressed against the barrier at the edge of a star-shaped stage, directly in front of guitarist Ron Wood, when Mick Jagger jumped onto a giant, phallic-shaped inflatable balloon while singing the lewd lyrics to the Stones' song 'Star Star.' If my parents had known this, I wouldn't have been there at all."
The Stones also played War Memorial Auditorium in 1965 and the Coliseum in 1978.
The Who — Nov. 28, 1975
The Who's final tour with madman drummer Keith Moon, who died in 1978, hit Greensboro the night after Thanksgiving. The concert featured something rock fans had never seen before: a laser light show during "Baba O'Riley."
Reggae band Toots and the Maytals opened the show, though Greensboro wasn't ready for them.
"This was a serious rock crowd, and they were awful to Toots," says Parke Puterbaugh, music journalist.
He also remembers the crush of festival seating for The Who: "The press to get near the front resulted in my feet leaving the floor."
Puterbaugh and another fan, Tommy Swinney, agree the band was in top form that night.
"To me, they sounded just like they did on 'Live at Leeds,' one of my favorite albums of all time," Swinney says.
Led Zeppelin — May 31, 1977
What better day to see these British rock legends than on the birthday of drummer John "Bonzo" Bonham?
That's how aspiring rocker Mike Nicholson felt when he saw his heroes as a middle schooler. Tickets were an outrageous $9 a piece — he only paid $5.50 to see Kiss the year before — but Nicholson got his money's worth: The arena turned into a "giant bong" as soon as the lights went out, marijuana smoke filling the Coliseum.
"I was going for the music, not for the bacchanalia," he says.
The band played for three hours, with the first laser light show Nicholson had ever seen.
"For 1977, that was a very, very sophisticated show," he says.
Willie Nelson — May 20, 1978
Bill Kenny was a rock fan, but one interested in a broad spectrum of music. He didn't have many friends who listened to country music in high school, so he went to see Willie Nelson by himself in the spring of 1978.
Going alone paid off: Kenny scored a front-row ticket. Emmylou Harris and Billy Joe Shaver opened the show. Nelson was walking wounded that night, but didn't let that slow him down.
"He had just recently broken his leg, so he was in a cast and on crutches," says Kenny, who calls the show "absolutely fantastic."
Parliament-Funkadelic — 1981
The Parliament-Funkadelic universe has always been substance-altered and murky, like the exact date for this show. But Mike Nicholson thinks it was the spring of 1981.
He remembers one thing quite clearly: the anticipation of the P-Funk mothership (now housed in the National Museum of African American History and Culture) descending from the Coliseum rafters and landing on stage. It delivered a big surprise.
"When they open the door, instead of going 'George Clinton!' they go, 'Ladies and gentleman, please welcome Mr. Sly Stone!'" says Nicholson. "Sly Stone comes out of the mothership, descends down the stairs, and they have this clavinet set up for him. He does 45 minutes of the best of Sly and the Family Stone. The place went potty. It was like a revival."
Bruce Springsteen — Feb. 28, 1981
Springsteen hadn't quite achieved superstardom when he first played the Coliseum on The River Tour in the winter of 1981, but he was well on his way.
This four-hour concert was a masterpiece, full of drama, humor, and epic rock 'n' roll. Springsteen and the E Street Band returned to the stage after the house lights were up and the arena was half empty to play an encore that included "Mystery Train" and "Twist and Shout."
Springsteen has returned to the Coliseum many times since, praising the loyal, enthusiastic fans who have dubbed the city "Steensboro."
Van Halen — July 16, 1982
At the Coliseum in the '80s, Clay Howard, vice president of the Nussbaum Center for Entrepreneurship, competed in a Little 4 basketball tournament and received his high school diploma. He attended his first rock concert there, too: bad boy rockers Van Halen in the summer of 1982.
"I was on the eighth row, 14 years old," says Howard. "I don't know what my parents were thinking. Girls on guys' shoulders, people passing around illicit substances, and David Lee Roth 20 feet away. It was kind of a formative experience."
Marvin Gaye — July 22, 1983
The silken-voiced soul legend embarked on a triumphant comeback tour before his life was cut short the following year at age 44 when his father shot and killed him.
At his Coliseum show, Gaye ran through a broad spectrum of hits, from his '60s Motown classics to his 1982 comeback single, "Sexual Healing" — during which he dropped his pants to reveal oversized boxer shorts covered in hearts. A small orchestra backed him up, including a then-unknown Sheila E. pounding ferociously on timbales.
Rush — April 22, 1986
Canadian prog-rockers Rush and American rockers Blue Oyster Cult proved an irresistible combination for a young Doug Davis.
"Blue Oyster Cult had two floodlights on 50-foot posts, and during 'Godzilla' they came on like the eyes of Godzilla," he says. "It was pretty awesome for an 18 year old."
Rush took the stage after an introductory movie featuring cast members from the comedy show "SCTV." The band performed many of its best-known songs, including "The Spirit of Radio," "Limelight," "Closer to the Heart," and "Tom Sawyer."
"They never put on a bad show," says Davis, who performs with the Vagabond Saints' Society, the Plaids, and other Winston-Salem bands.
Run-DMC, LL Cool J, Whodini, and Beastie Boys — June 20, 1986
The first big rap show at the Coliseum brought together several stars of the era's dominant label, Def Jam Records.
Run-DMC was riding high on the success of their "Raising Hell" album and breakthrough single, a rock-meets-hip-hop update of Aerosmith's 1975 hit "Walk This Way."
A brash, young and shirtless LL Cool J, only 18 at the time, hit just as hard. The Beastie Boys were virtual unknowns, their smash debut album, "Licensed to Ill," still months away.
Prince — Oct. 16, 1988
Prince played the Coliseum eight times between 1980 and 2011, including a groundbreaking three-night stand on the Purple Rain Tour in 1984. It's hard to imagine he was ever better than on this night, however, playing material from his peak '80s albums ("1999," "When Doves Cry," "Kiss," "U Got the Look," "Alphabet St.") and fronting a phenomenal band that included the mighty Sheila E. on drums.
The Grateful Dead — April 1, 1990
Veteran journalist Jeri Rowe vividly recalls the second night of the band's two-night stand — and locals' pre-show jitters.
"I remember a woman riding by slowly, holding a Bible to the window as if to ward off evil spirits," he says. "But there were no evil spirits that night. For the first time in a long while, The Dead played 'Dark Star' in its second set. The capacity crowd went wild. Nearly 30 years later, Deadheads still talk reverentially about their shows in Greensboro, all because of 'Dark Star.'"
Guns N' Roses — June 25, 1991
Reportedly one of the longest shows Guns N' Roses ever played, with music powerful enough to justify its 3.5-hour length. The band played its biggest hits ("Sweet Child o' Mine," "Welcome to the Jungle," "Patience") along with a broad sampling of songs from the long-delayed "Use Your Illusion" albums, which would finally hit stores 11 weeks after this concert. The show was also noteworthy for some brutal fistfights that broke out between fans before GnR hit the stage around 10 p.m., long after Skid Row wrapped up their opening set. Axl Rose modeled several memorable costume changes: At one point he appeared in a plaid kilt, another time wearing a baseball catcher's mask and chest protector. For this night, at least, Slash was the greatest guitar player on earth.
Backstreet Boys — Feb. 20, 2000
Playing concerts has become a way of life for Libby Rodenbough of Mipso, but she had not yet given any thought to attending one when she was 8 years old. So when she got tickets for the Backstreet Boys' Into the Millennium Tour for her ninth birthday, it was a big surprise. Her dad, Bo, took Libby and her sister, Anna, to the Coliseum for the show. The band members flew over the crowd and onto the stage on surfboards suspended by wires.
"I don't really remember the music at all, but I do remember the feeling," Rodenbough says. "It was the first time I had ever seen a famous person, whose picture I had seen, and then I realized they were a real person. I remember my stomach kind of dropping when I saw them. It was such a bizarre feeling to see them in the flesh."
Phish — March 1, 2003
Parke Puterbaugh had already worked with Phish before this concert, and he would go on to write a book about them: "Phish: The Biography" came out in 2009.
"Phish-heads still gabble about the epic 'YEM' ('You Enjoy Myself') performed for the encore," Puterbaugh says.
Spencer Conover attended the show as a young teenager, and remembers the band's a capella rendition of "Proud Mary" by Creedence Clearwater Revival.
"I got called out by some hippie chick who said, 'Ooohhhh, your braces are so cute, how old are you?'" Conover says.
According to Andrew Brown, public relations manager for the Coliseum, "This was, and still is, the largest concert in Coliseum history — 23,642 in attendance."
Jay-Z and Kanye West — Oct. 30, 2011
Jay-Z and Kanye towered over the rest of the hip-hop world in 2011, and their King of Thrones Tour had them towering over their audiences, as well.
"Jay-Z's on his own platform and Kanye's on his," says Atiba Berkley, who works in production for concerts and sporting events. "They're rapping to each other from the middle of the crowd, 50 feet above."
The platforms had four-sided LED walls with moving images.
"Production-wise, that's one of the best I've seen in the Coliseum," Berkley says.
Each rapper performed a broad range of material, from Kanye's "Jesus Walks" and "Gold Digger" to Jay-Z's "Empire State of Mind" and "99 Problems."
Alicia Keys — March 30, 2013
Twenty-first century R&B superstar Alicia Keys showcased multiple sides of her musical personality at this concert in the spring of 2013.
"Her whole show was a mixture between her doing some acoustic stuff on the piano, a live scene where she was still playing piano, but it was a really lit show, very high energy," says Kelcey Ledbetter, a Greensboro musician who writes and sings her own songs as SunQueen Kelcey.
"And then she got off the piano and did a dancing skit," she says. "That blew me through the roof. I was like, 'Go ahead, girl.'"
Ledbetter, who went to the concert with her mother, also appreciated Keys's "amazing outfit."
"It was tight," she says. "You could see her shape. All I know is the stage lights hit her just right that it accentuated all her curves."
Garth Brooks with Trisha Yearwood — Nov. 19-23, 2014
The biggest superstar in country music history took his own sweet time coming to the Coliseum, but he made up for it by playing five nights in a row when he finally showed up in the fall of 2014. The tour was his first in 16 years, so pent-up demand meant the promoters kept adding more concerts as one would sell out. Mel Umbarger, a founder of 1808, managed to jump in at the right time and buy third-row seats for one of the concerts.
"Garth was on my concert bucket list, one I never thought I'd get to cross off after he stopped touring years ago," she says.
Brooks and his wife, Trisha Yearwood, played separate sets but sang "In Another's Eyes" together.
The Monkees with the Jimi Hendrix Experience — July 12, 1967
Prince - eight shows, 1980-2011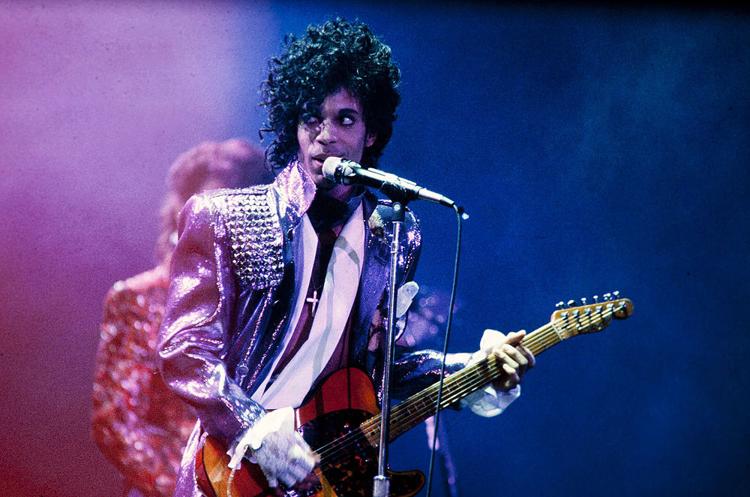 Phish — March 1, 2003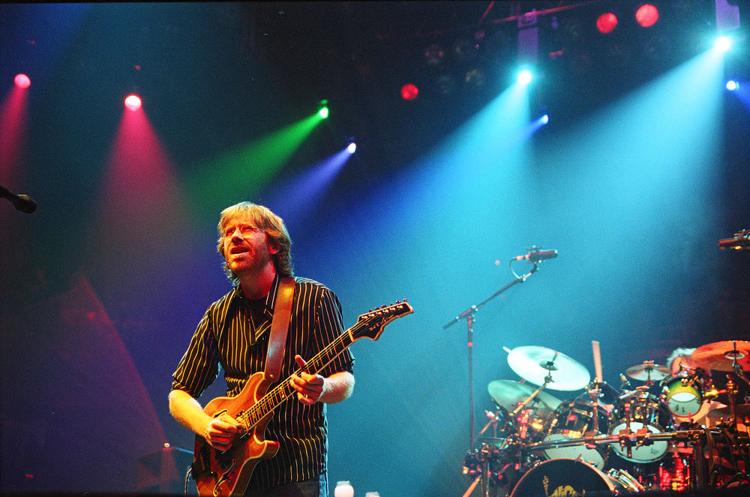 Garth Brooks — Nov. 19-23, 2014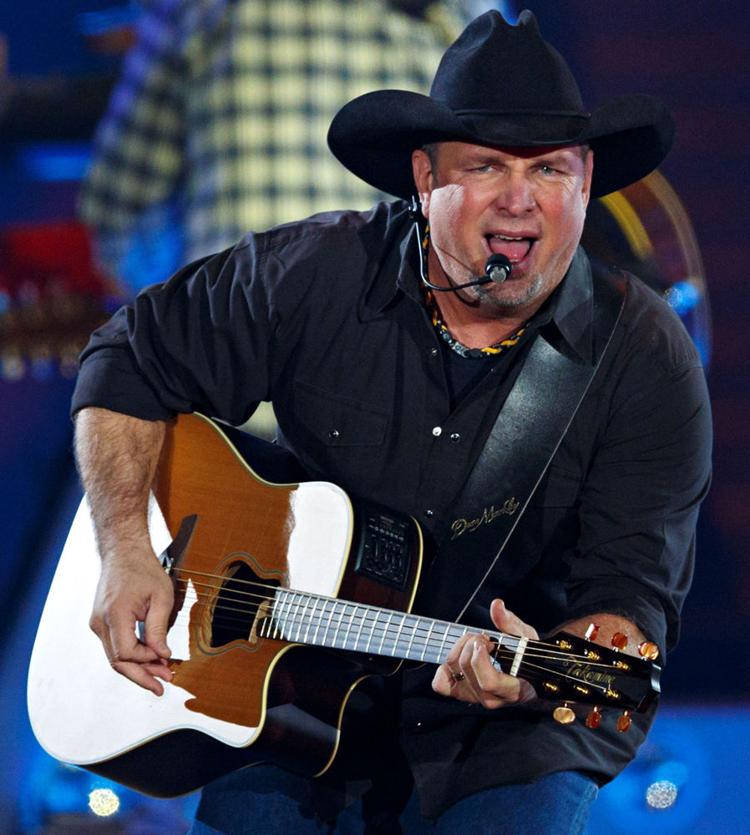 Backstreet Boys — Feb. 20, 2000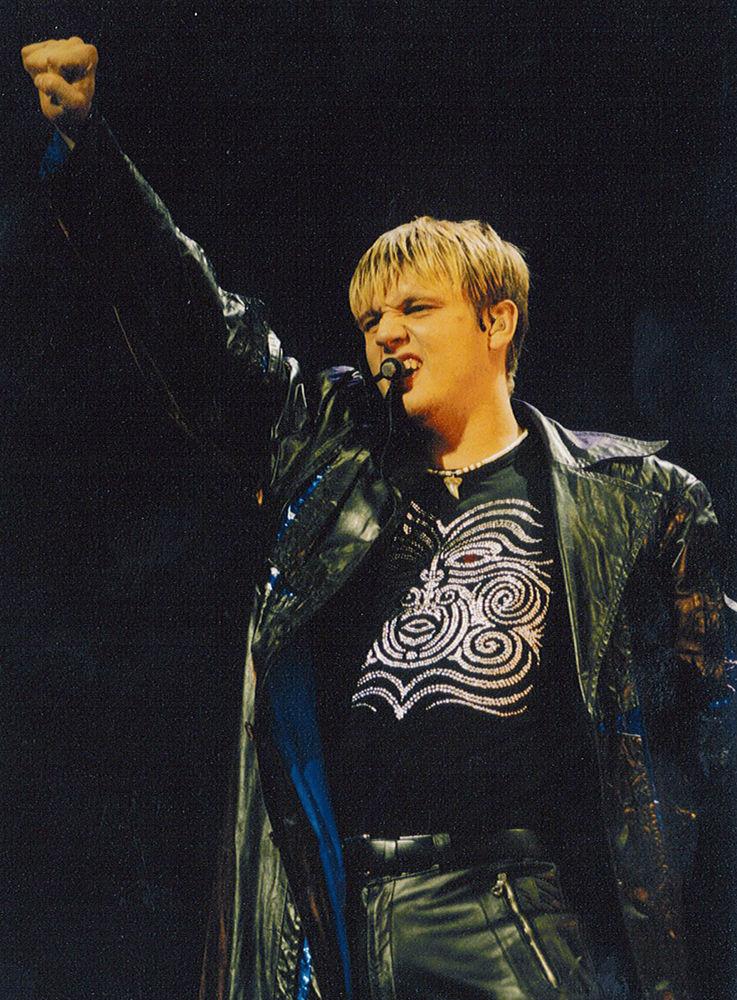 Jay-Z - Oct. 30, 2011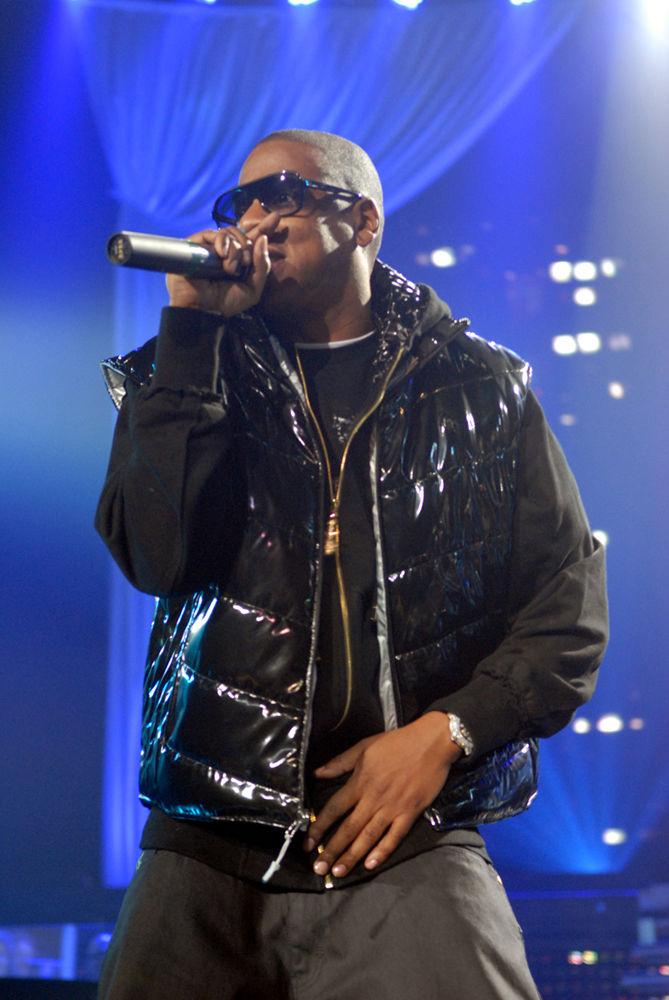 Alicia Keys — March 30, 2013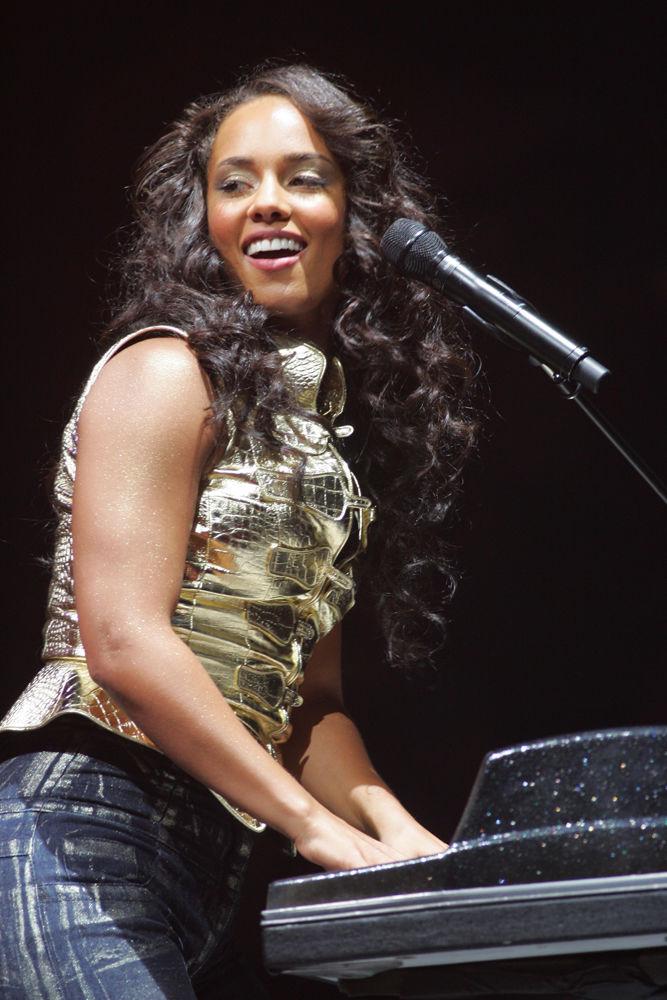 Elton John — 1974 and 2001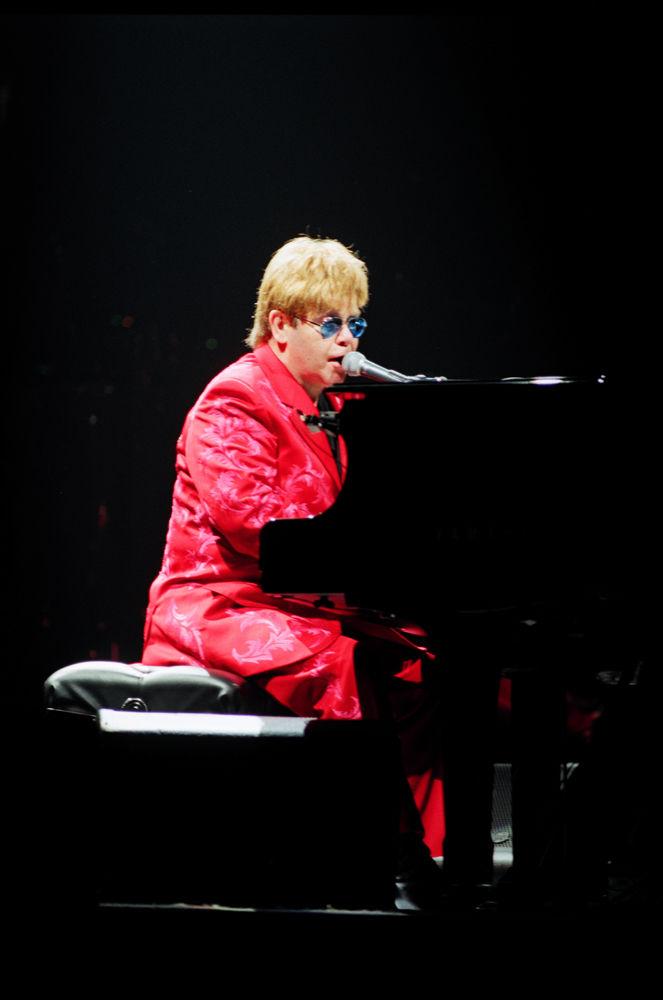 Rush — April 22, 1986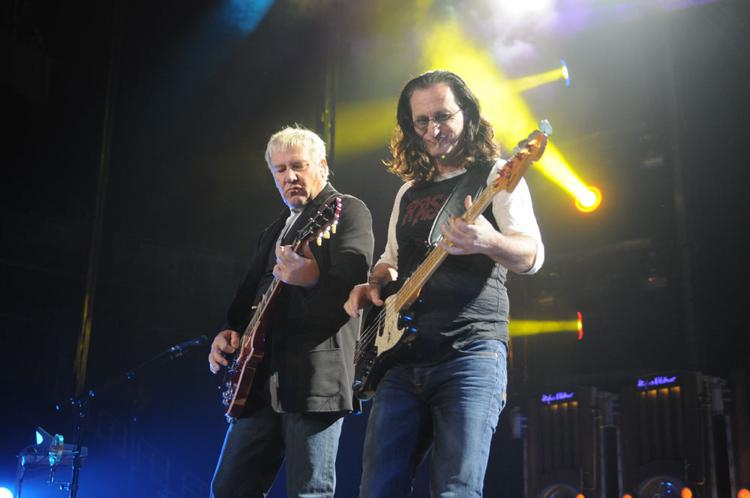 Bruce Springsteen — Feb. 28, 1981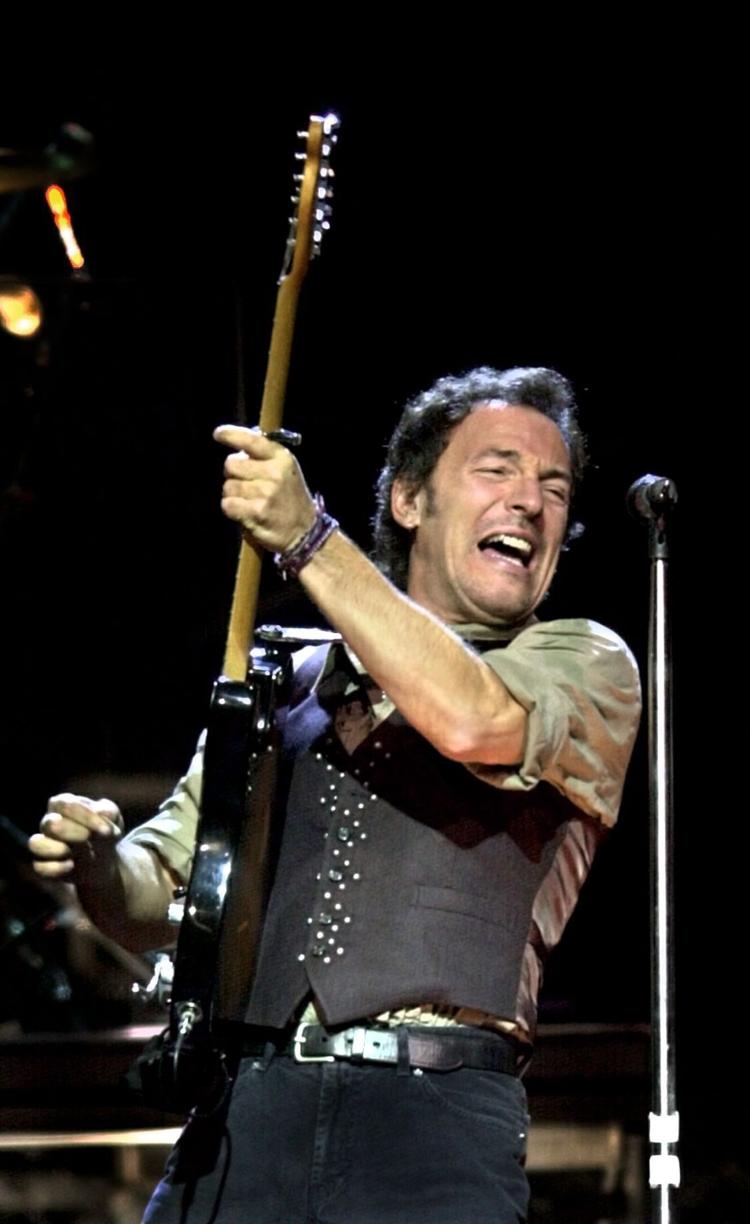 The Who — Nov. 28, 1975