Some partnerships just seem meant to be. That's how it felt when the folks at Casual Furniture World joined forces with one of Greensboro's most beloved garden centers: New Garden Landscaping and Nursery Gazebo.
Josh Rowell, owner of the Winston-Salem-based outdoor furniture store (which also has a location in Myrtle Beach), had been on the hunt for a prime locale in Greensboro for expansion. At the same time, New Garden carried a small assortment of patio sets and accessories and was looking to get out of the furniture business.
When Rowell connected with New Garden, an idea was born. The nursery would vacate its current space — which included a showroom, outdoor display area, and a massive, covered greenhouse — and Casual Furniture World would move in. But New Garden wouldn't go far; they built a new greenhouse and outdoor plant center right next door.
"This lets us strictly deal with plants, and lets someone else handle the furniture," says New Garden retail manager Alonso Johnson.
Although New Garden dabbled in furniture, plants have always been their thing. The business started as a humble landscaping outfit in 1977, opening its first retail space in Summerfield in 1979. A seasonal retail operation opened in 1984 on Battleground Avenue, and the now year-round business moved to its current spot on Lawndale Drive in 2001.
The nursery became popular not only for its selection of plants — everything from flowering annuals and perennials to vegetables, trees, and shrubs — but also the dedication of its staff to helping at-home gardeners cultivate their own green thumbs.
"We do the full gamut, and we really want to help people take care of their plants at home and be successful," Johnson says.
That includes not only extensive education on plant care at the sale and landscaping services, but also learning opportunities, like their simple seminars and workshop series, designed to make just about anyone plant-savvy.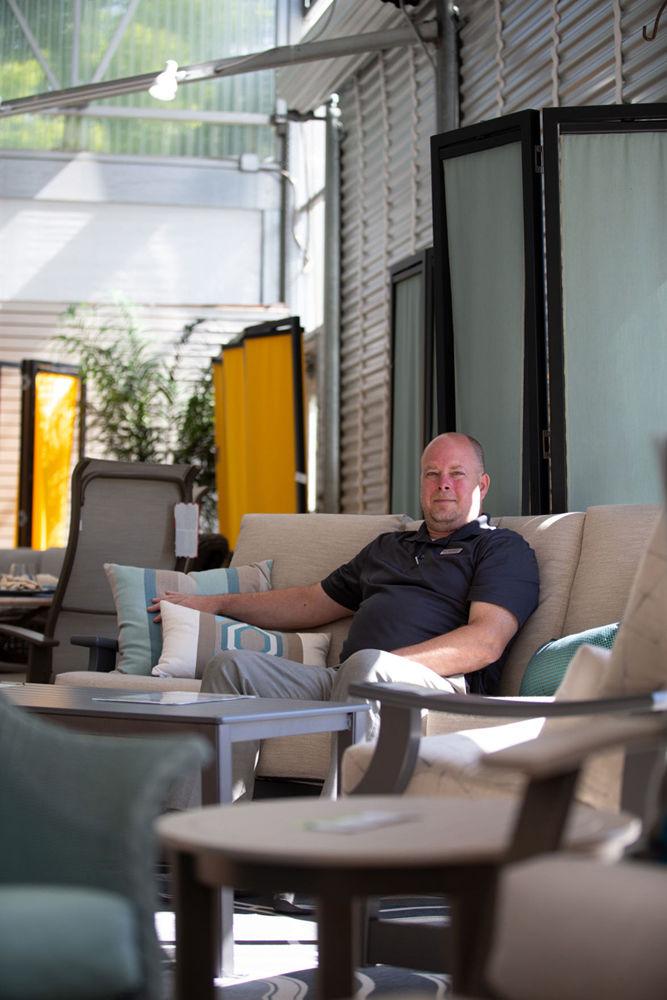 Since welcoming Casual Furniture World as neighbors, New Garden has begun to reach a new audience, and vice-versa. Though separate entities, the two stores work harmoniously to make building a dream backyard a reality.
"When a customer comes in and asks if we do any patios or landscaping, we will refer them to New Garden," says Jim Steele, manager of Casual Furniture World. "We've had customers come to us and buy all of their furniture and then go next door to buy plants and shrubs. Or they go to New Garden first and then come to us for furniture, a grill, or fire pit."
The partnership ultimately means more convenience for the customer — a one-stop shop for everything related to the garden, deck, and backyard.