Anya Hinkle knows the importance of a good story — especially when it comes to writing music.
A couple years ago, she got roped in by Jack "Hippie Jack" Stoddart on an informal community development project.
"He's trying to get songwriters up to these very isolated villages in the mountains of middle Tennessee that are full of people struggling to make a full life for themselves," says Hinkle. "He wants to help give those people a voice."
She spoke with 76-year-old Zona Abston, a woman who scraped by in what used to be an old mining town. And just like Stoddart wanted, Hinkle wrote a song about her.
"I sang it for her," Hinkle says, "and she said, 'Yep, that's true. That all happened.' I think that's the essence of a good song: [it's] just a good story."
The song, called "Ballad of Zona Abston," describes Abston's absent father, meager school lunches, and teen pregnancy. The haunting melody transfixes the listener, too — so much so that the song won the Merlefest Chris Austin songwriting contest in the bluegrass category earlier this year.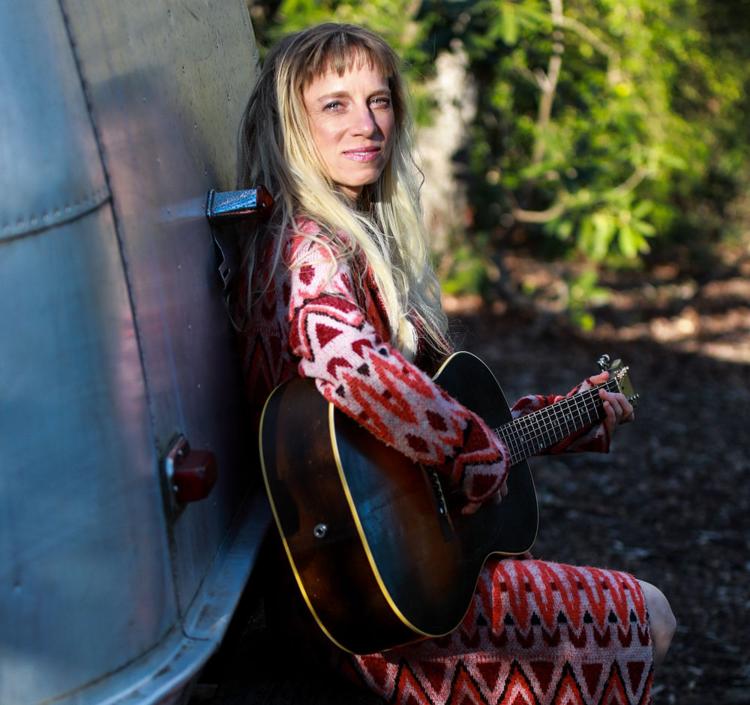 Hinkle, who's played guitar and written music for more than a decade, fronts the Asheville-based band Tellico. The band reached No. 1 on the Folk DJ Chart last November, and their newest album, Woven Waters, reached No. 2 on the chart that month, too. Hinkle calls their music Appalachicana — a mix of Appalachian and Americana.
"A lot of people struggle with what Americana really means because it sort of means everything," she says. "Because ours is rooted in the Appalachian string band tradition, it has that sound to it. It doesn't have the electric guitars, the drums, and the country feel of other types of music that fit in the Americana genre."
Originally from Blacksburg, Va., Hinkle first learned to play in the "Lilith Fair era," she says. She soon grew to love roots music and artists like Doc Watson, Norman Blake, and Tony Rice.
For a while, academia took her in a different direction, but even when she was traveling around the world for her ethnobotany degree, she found stories to write songs about.
"I was recently thinking about a song that had to do with my Ph.D. dissertation," she says. "I was writing about the faith of the Polynesian mariners getting across the ocean. What an amazing story that is: getting into a boat to travel to an unknown homeland."
Hinkle and Tellico recently traveled to France and followed in Hinkle's jazz-playing grandfather's footsteps. The language barrier proved to be an interesting challenge for the musician who loves stories.
"You want your music to feel universal and not tied so much to the words," she says. "Presenting to an audience that doesn't speak English is a really unique challenge for songwriting. What is the essence of a song that makes it good regardless of what language you speak?"
In addition to performing at the N.C. Folk Festival this month, Hinkle will help to lead a workshop with other female songwriters on Sept. 7. The group will "present some tools that people [who] attend can use as they're going about their process," says Hinkle, and they'll "start a conversation and talk about what works" for both themselves and for participants. Hinkle and local musician Laurelyn Dossett will also lead a retreat at The Rooster's Wife in Aberdeen later this month for those who want to dig deeper into their songwriting skills.
Even music lovers who see Hinkle perform live at the N.C. Folk Festival will create their own stories.
"When you go and see live music, you can experience something that's happening right at the moment," Hinkle says. "There's nothing pre-planned about it. Anything can happen. It's a chance to be in the moment with somebody [who's] performing.
"You always grow when you see live music," she adds. "You always get something out of it and create memories."